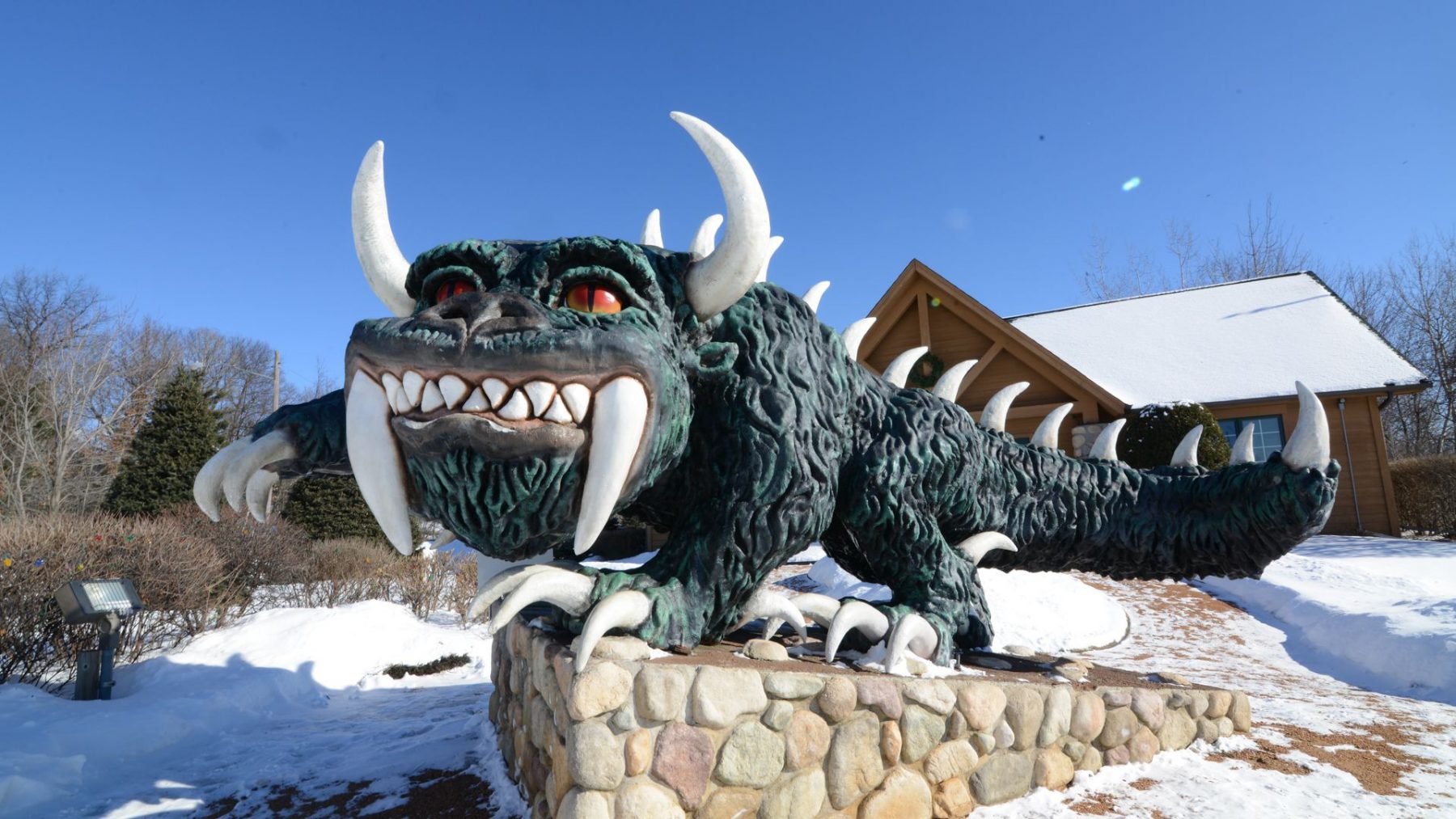 In search of Rhinelander's elusive Hodag
Destiny Wallen is a blogger who runs the site Destiny Hikes Wisconsin. Learn more about Destiny here.
Hey guys! I'm so excited to share with you a few posts about my trip to Rhinelander, Wisconsin this week!
Wisconsin Travel Best Bets and Explore Rhinelander were kind enough to send me on a mission to explore all that Rhinelander has to offer!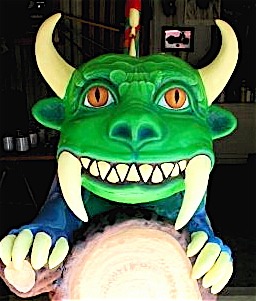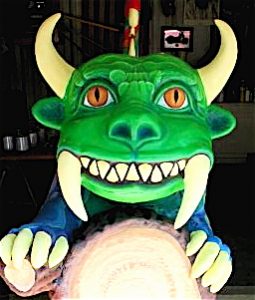 It's impossible to go to Rhinelander without seeing hundreds of green little monster-looking things. But WHAT ARE THEY? And WHERE DID THEY COME FROM?
I had to do some serious research to learn about all things Hodag in preparation for my trip!
Here's what I learned from Explore Rhinelander's website:
"The Hodag was first discovered by timber cruiser, land developer and merry prankster Eugene Shepard in 1893. The Hodag was the centerpiece of the 1896 Oneida County Fair and has lived in Northwoods legend ever since.
Patching together eyewitness accounts, rumor, legend and speculation, several aspects of the Hodag's appearance start to become clear:
Covered in fine, green fur
Height: 30 inches
Weight: 185-265 pounds
Length: 7 feet
Diet: Reports vary widely – mud turtles and water snakes, oxen, white bulldogs eaten only on Sundays
Reported to have the head of a frog, the face of an elephant, stout legs, a spiky, dinosaur-like back and a long tail
Smell is a combination of "buzzard meat and skunk perfume"
A larger-than-life representation of this fierce beast can be found outside the Rhinelander Area Chamber of Commerce, 450 W. Kemp St."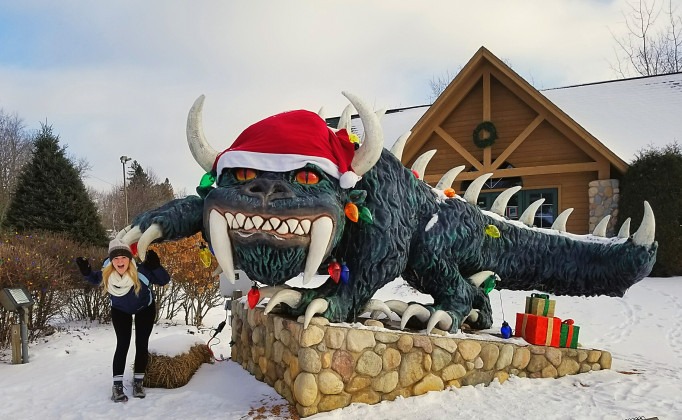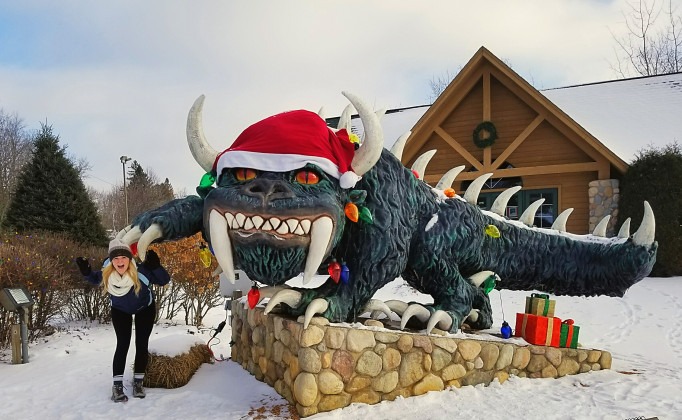 Here's an infographic that Explore Rhinelander made to simplify the Hodag!