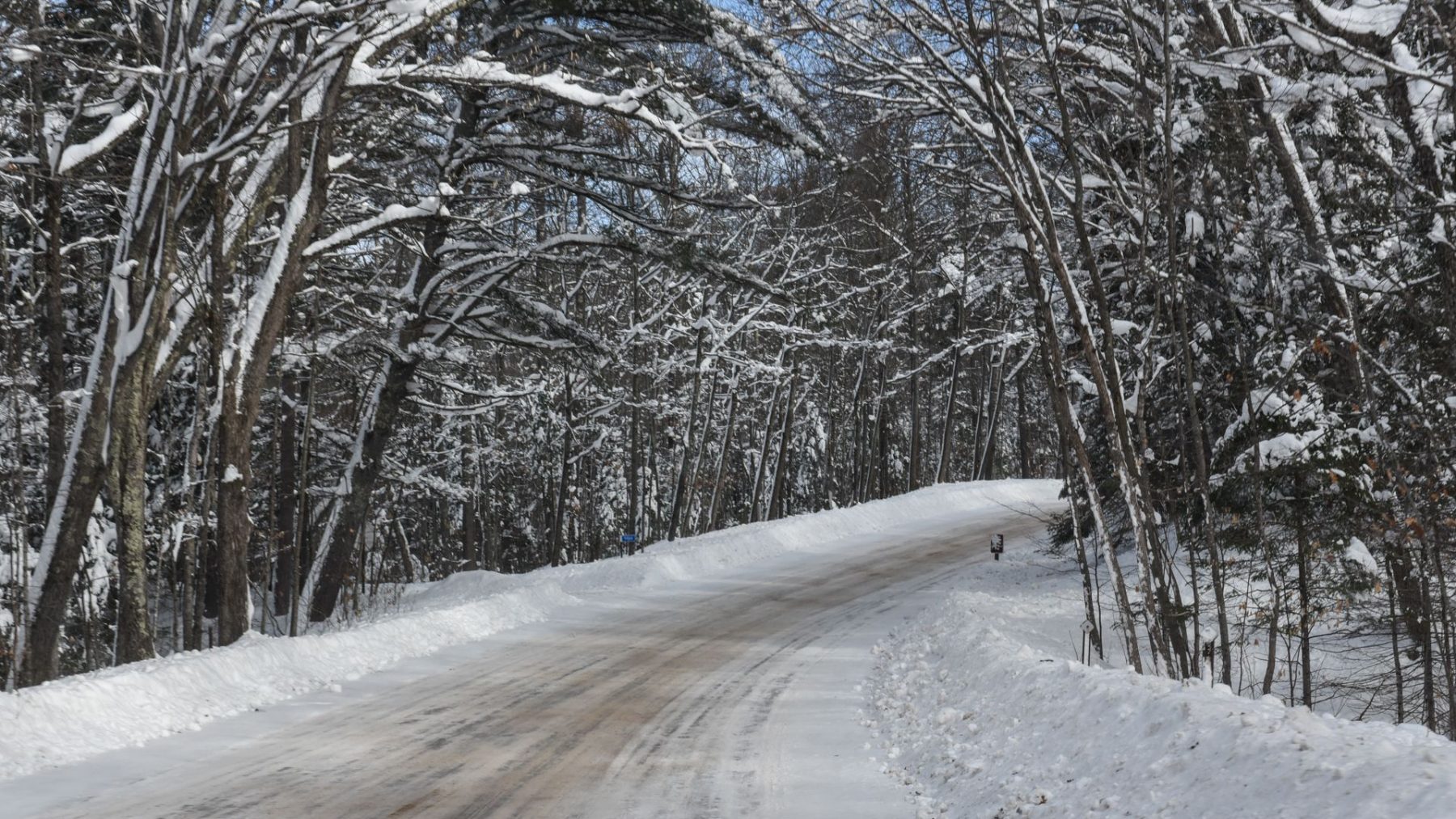 Don't miss these scenic winter drives
It's not just fall colors and blooming wildflowers in the spring—Vilas County is beautiful all year long. Looking for proof? Try these scenic winter drives and marvel at the year-round beauty of the Northwoods of Wisconsin.
Rustic Road 60
A beautiful canopy of coniferous trees makes Rustic Road 60—one of more than 100 Rustic Roads in the state but the only one in Vilas County—a truly impressive drive. Also known as County Highway K, Rustic Road 60 connects County Highway M south of Boulder Junction with County Highway K/N in Star Lake to the southeast. The winding route passes old logging campsites, hiking trails and an old sawmill, and wildlife like deer are a common sight on the heavily forested highway. Rustic Route 60 also passes by several Northwoods lakes, including White Sand Lake, White Birch Lake and Ballard Lake.
Presque Isle/Winchester
In far northern Vilas County, you'll find the charming community of Presque Isle—"Wisconsin's last wilderness." The area lives up to its name, as Presque Isle is surrounded by seemingly boundless nature, including the Van Vliet Hemlocks State Natural Area to the south and the Border Lakes Natural Area to the east. For a particularly scenic drive, follow County Highway W west out of Presque Isle to Winchester to see some truly beautiful forest. Another good drive: take County Highway W west to County Highway P, which hugs the shore of Presque Isle Lake as it winds south toward Manitowish Waters.
Phelps
On the other side of Vilas County, beautiful winter scenery can also be found near Phelps. Located at the intersection of Highway 17 and County Highway E, Phelps is a great launching point for winter roadtrippers who want to drive through snow-covered forests and past notable lakes like North Twin Lake and Long Lake. In fact, drivers can follow County Highway E north if they want to reach the shores of Lac Vieux Desert, a 4,600-acre lake that straddles the border of Michigan and Wisconsin.