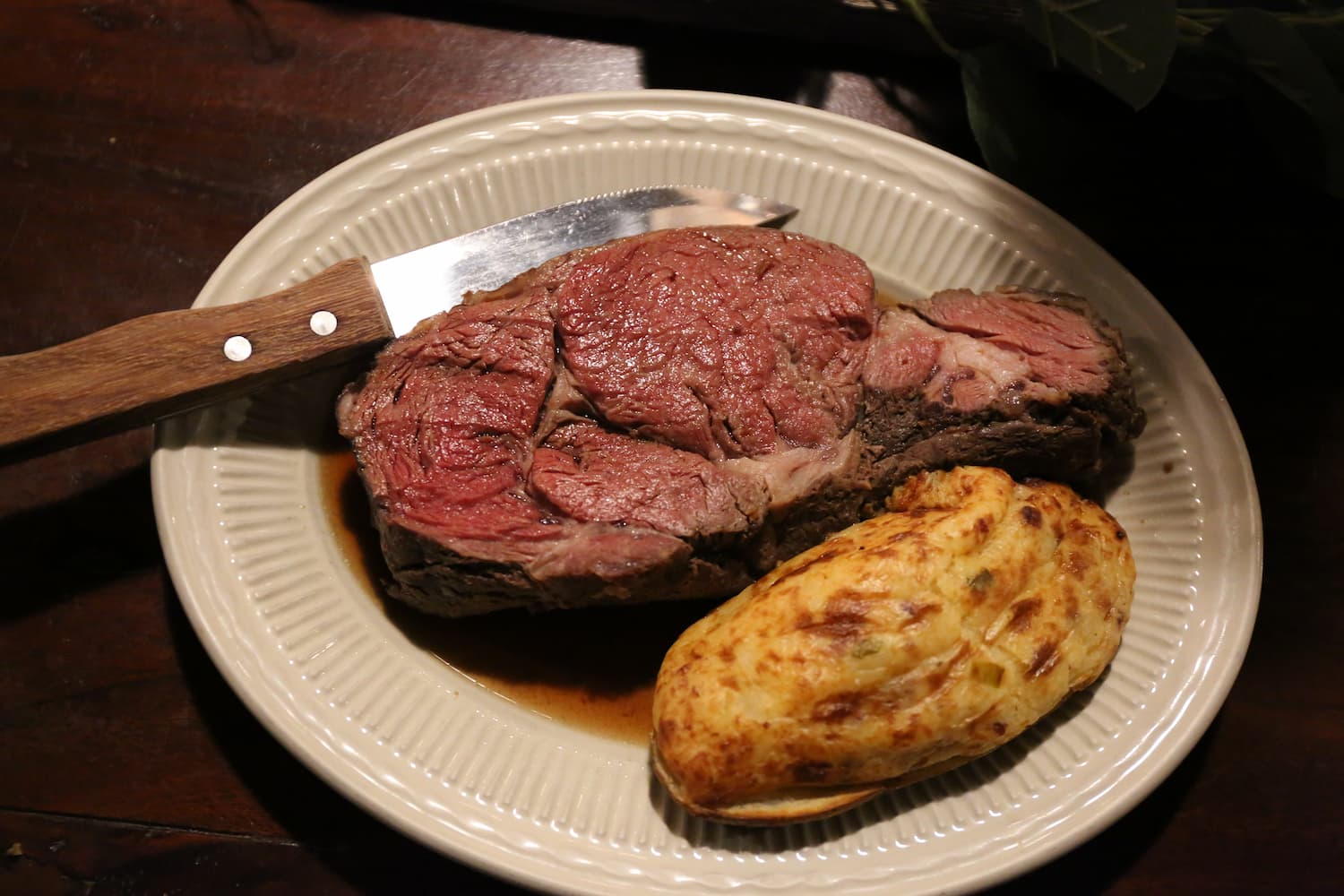 Making the most of your supper club experience
What can you expect at a Northwoods supper club? A cozy atmosphere, classic cocktails, and heaping helpings of hearty dishes. Whether you're sitting down for a meal or grabbing food to go, there's a lot to enjoy at Vilas County's supper clubs. Here's a closer look at what you'll find.
Reminder: Local and state safety regulations may lead to reduced hours or changes in operations at restaurants and other businesses. Please contact specific businesses for more information.
Start with a cocktail
Step inside and take in the ambiance—Northwoods charm abounds throughout Vilas County's supper clubs, with log-cabin décor that includes everything from vintage beer signs to trophy fish on the walls. Supper clubs can be busy, so order a drink while you wait for your table or your takeout. But what to sip?  If you're at Pitlik's Sand Beach Resort, consider their Ultimate Bloody Mary.
What's on the menu?
One thing you're sure to find at a Vilas County supper club is heaping portions of delicious dishes, so be sure to bring your appetite. Of course, you'll find classics like the Friday fish fry (enjoy cod, walleye and perch at Eagle Waters Resort and haddock, bluegill and walleye at Pitlik's) and prime rib pretty much anywhere you go. But you'll also find lots of other options, including steaks, shrimp, ribs, sandwiches, burgers, pizza and even meatloaf. Oh, and don't forget a trip to the salad bar.
Save room for dessert
Sure, it might be challenging after a filling supper club meal, but try to make room for dessert, because you'll find local favorites like chocolate lava cake, tiramisu, or caramel-covered cheesecake. Yum!
Find more dining options
A trip to a supper club should be on your list for your Vilas County visit, but the county is also home to other great dining options, from lakefront pubs and family-friendly favorites to pizza places and cafés (and pretty much everything in between). Discover more Vilas County dining options here.