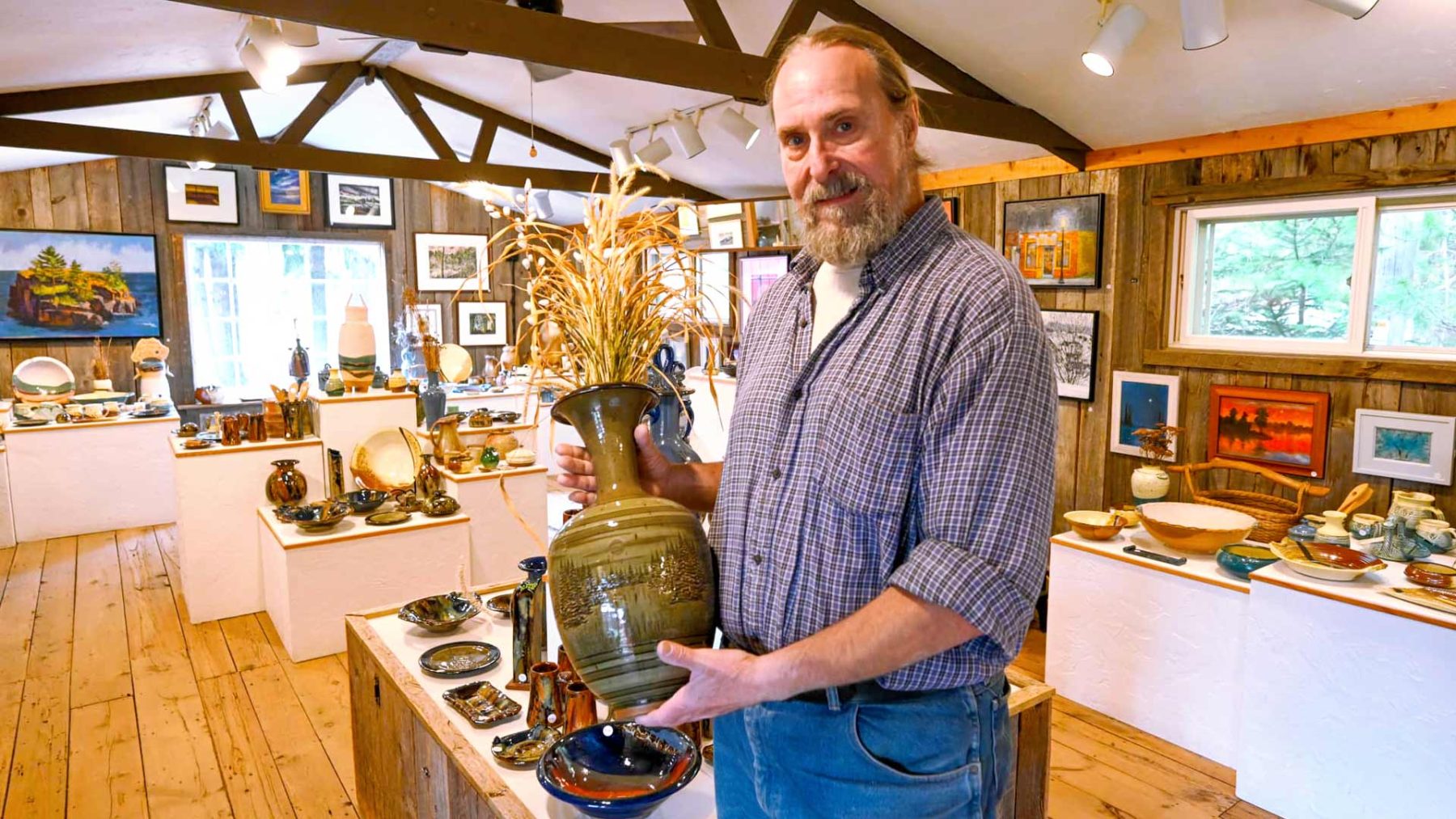 Boulder Junction Chamber of Commerce
Art museums & galleries to visit in Wisconsin
Art lovers have a lot to celebrate in Wisconsin—our state is filled with iconic museums and one-of-a-kind galleries that display works from a wide range of talented artists. Here's a look at a few museums and galleries you shouldn't miss.
This studio and gallery in downtown Boulder Junction is open seasonally (summer hours start Memorial Day weekend) and operated by potter Bill Karaffa and his wife, Cathy. Featuring Bill's original works as well as works from other local and regional artists—visitors will find original oil paintings, hand-blown-glass, sculptures, and more.
Making its home in a historic 19th-century Victorian mansion, the Rahr-West Art Museum features works from Picasso, Georgia O'Keeffe, Andy Warhol, and Mary Cassatt. Visitors will also see a unique artifact—part of the Soviet satellite Sputnik IV landed in front of the museum in 1962, and the museum has a replica of the segment on display. Admission is free.
Located inside the lobby of the Marshfield Clinic, New Visions Gallery maintains and exhibits an impressive array of contemporary art, Japanese prints, fine art posters, and the Midwest's largest collection of Australian Aboriginal art. Admission is free, and guided group tours are available by appointment.
Head to the historic Federal Building in downtown Rhinelander—just blocks from the iconic Oneida County Courthouse—to find this regional arts and cultural center. Exhibitions include everything from historical and cultural collections to contemporary art. The gallery is open Thursday through Saturday, and ArtStart holds classes and other events throughout the year.
This art museum has been an iconic attraction along Milwaukee's lakefront for years—just look for the eye-catching Quadracci Pavilion, which was designed by noted Spanish architect Santiago Calatrava and opened in 2001. Inside, visitors will find more than 30,000 works of art, including everything from ancient Mediterranean works to contemporary photography.