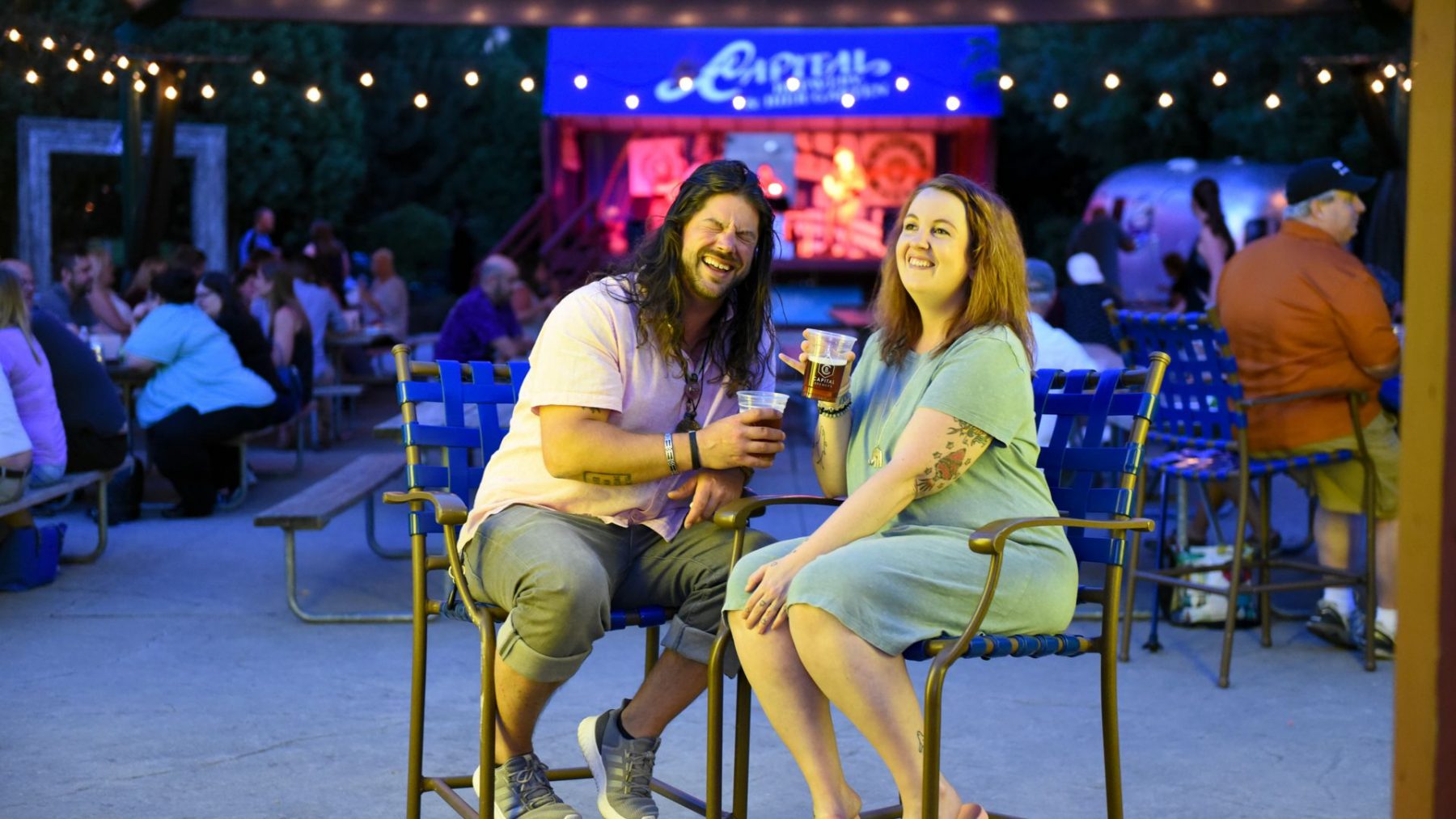 Relaxation is on tap at these breweries & restaurants
Vacation destinations across Wisconsin are busy serving up summer refreshment, one glass at a time. After exploring some of the state's best beaches and woodland trails, head to a craft beer bar, put in an order for some hot cheese curds and take a look at the beer menu—you won't be disappointed. You'll find seasonal beers that are only available now and summer refreshers that have been quenching the thirst of vacationers for decades.
Where to go: Aqualand Ale House, Boulder Junction
Boulder Junction is a Northwoods destination popular with anglers, hikers, bikers and nature lovers. At the end of the day, you'll find many of them at the Aqualand Ale House, a well-stocked craft beer bar that offers lots of taps and outdoor seating. It's close to many of Boulder Junction's lodging properties, so it's an easy walk or bike ride away.
What to drink: When in Vilas County, drink a Vilas County beer. Try the Blueberry Train Wheat, a fruit beer produced by Tribute Brewing Company in Eagle River. All aboard—it's as refreshing as the Northwoods air.
There are a lot of new things brewing in Marshfield's historic buildings. The Blue Heron is a brewpub located in a circa-1941 ice cream factory. It's close to the impressive Wildwood Park & Zoo and a great place to relax after taking in the sight of twin Kodiak bears.
What to drink: Honey Blonde. This golden beer has the perfect flavor balance for a warm summer evening: a mix of Wisconsin corn, aromatic hops, clean malt and a bit of local honey from Hauke Honey Corporation.
Where to go: Rhinelander Brewing Company, Rhinelander
Rhinelander has been serving up summer beers for about as long as people have been enjoying vacations in this charming Northwoods destination—the first beers were brewed here in 1882. While there have been many chapters in the Rhinelander brewing history, it's a place where you can count on finding relaxation and refreshment. Pay a visit to the new taproom and gift shop in downtown Rhinelander!
What to drink: Pick up a Rhinelander Export (commonly known as "the Shorty")—the beer that started the stubby beer bottle craze! This beer, which comes in 7-ounce bottles, has found its way into plenty of beach coolers, fishing boats and campfire koozies.
This award-winning brewery's Bier Garten is the place to be on warm summer nights after enjoying Middleton's great shopping or expansive trail network. Capital produces a lot of great beers, including many that are only available seasonally.
What to drink: Lake House. This is the perfect summer choice. Slightly malty and lightly hopped, this refreshing beer is only available from May through July. Enjoy it while you can!