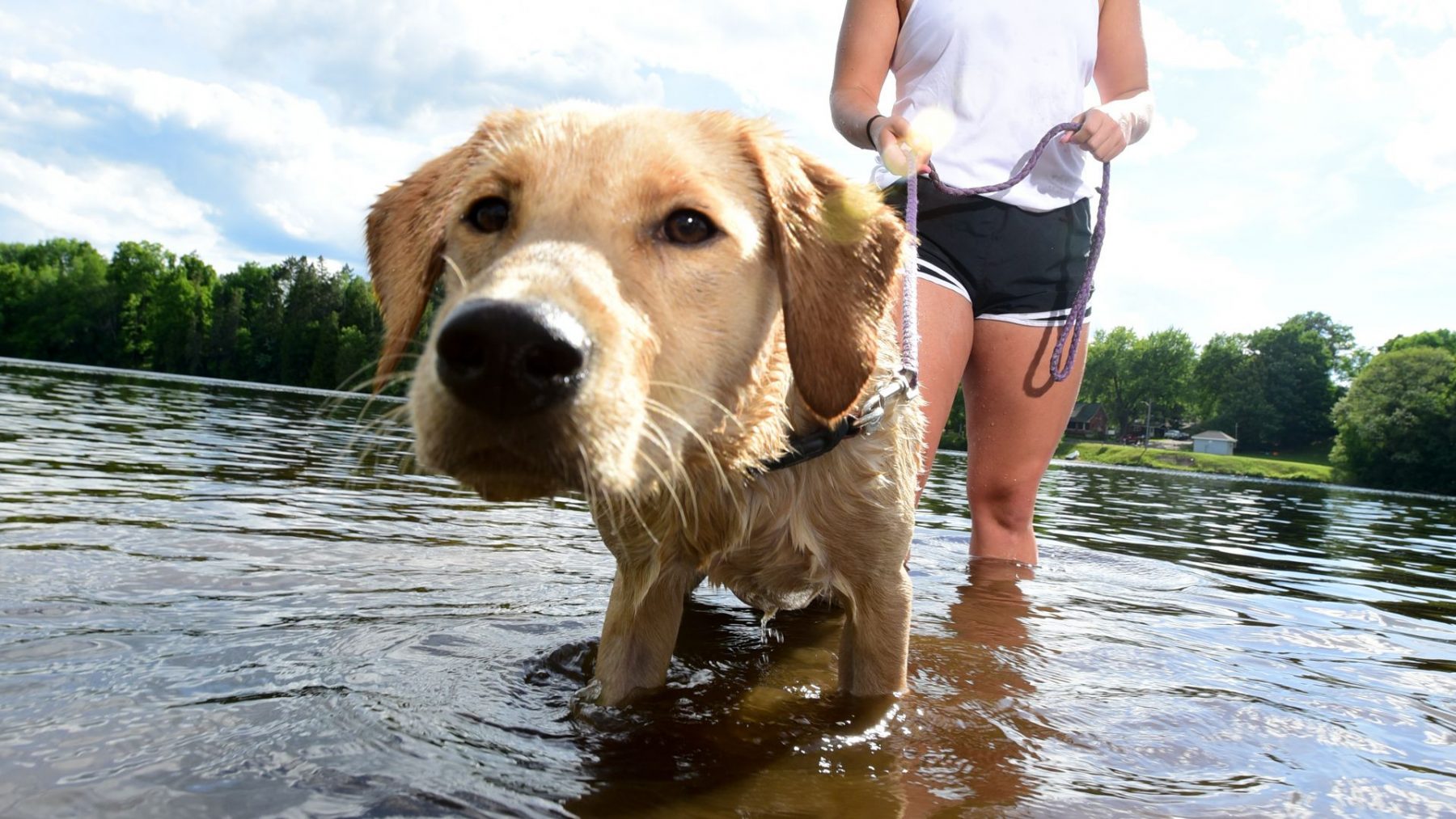 Dog-gone: How to plan a vacation with your favorite pup
Pack those squeaky toys and prepare to embark on the ultimate vacation—one where man's best friend doesn't have to be left behind. It's easier than ever to bring your dog along on a relaxing Wisconsin road trip. Here are some travel tips and ideas that will get everyone's tail wagging.
Consider a cabin
When you're traveling in a pack, it's nice to have room to stretch your paws. Wisconsin has scores of dog-friendly vacation rentals in places like Vilas County and Oneida County that will allow you to bring your pet. Some places also offer amenities like sunset views or even the use of a boat—there's no point in ruffing it if you don't have to!
Get ready for trail time
There's perhaps nothing more fun to do with a dog than take a hike in the forest. There are so many things to capture a pup's attention—your pooch will surely have a fantastic time hearing the call of the wild. Just remember a leash—it's required in some areas and generally a good idea, especially when you're deep in the forest. There are some great resources to plan a hike with a dog, including the Map it Vilas County trails app, which will help you find trails that welcome dogs.
Find a dog park
Wisconsin is filled with great dog parks in places like Middleton, West Bend and Fitchburg that are open to vacationers. They are great places for a dog to blow off some steam after spending a day in the car. And who knows, your pooch may just make some new friends!
Water fun
If you have a water dog—or a dog who thinks he's a water dog—consider a trip to a beach. Wisconsin has plenty of pet swim areas and dog-friendly beaches that are perfect places for your pup to enjoy some time in the sun. These are clear, cool Wisconsin lakes that are perfect for a dog that likes to take a dip. The four wild rivers of Rusk County have plenty of quiet backwaters and flowages where your four-legged friend can cool off.
Fido might like a little souvenir from the trip. The dog is in luck – there are specialty stores that cater to pooches and many welcome leashed animals into the store. It can be a nice chance for your dog to get out of the car and who knows, maybe your pooch will find something special. In Middleton, Tabby & Jack's has all your pet's needs covered.