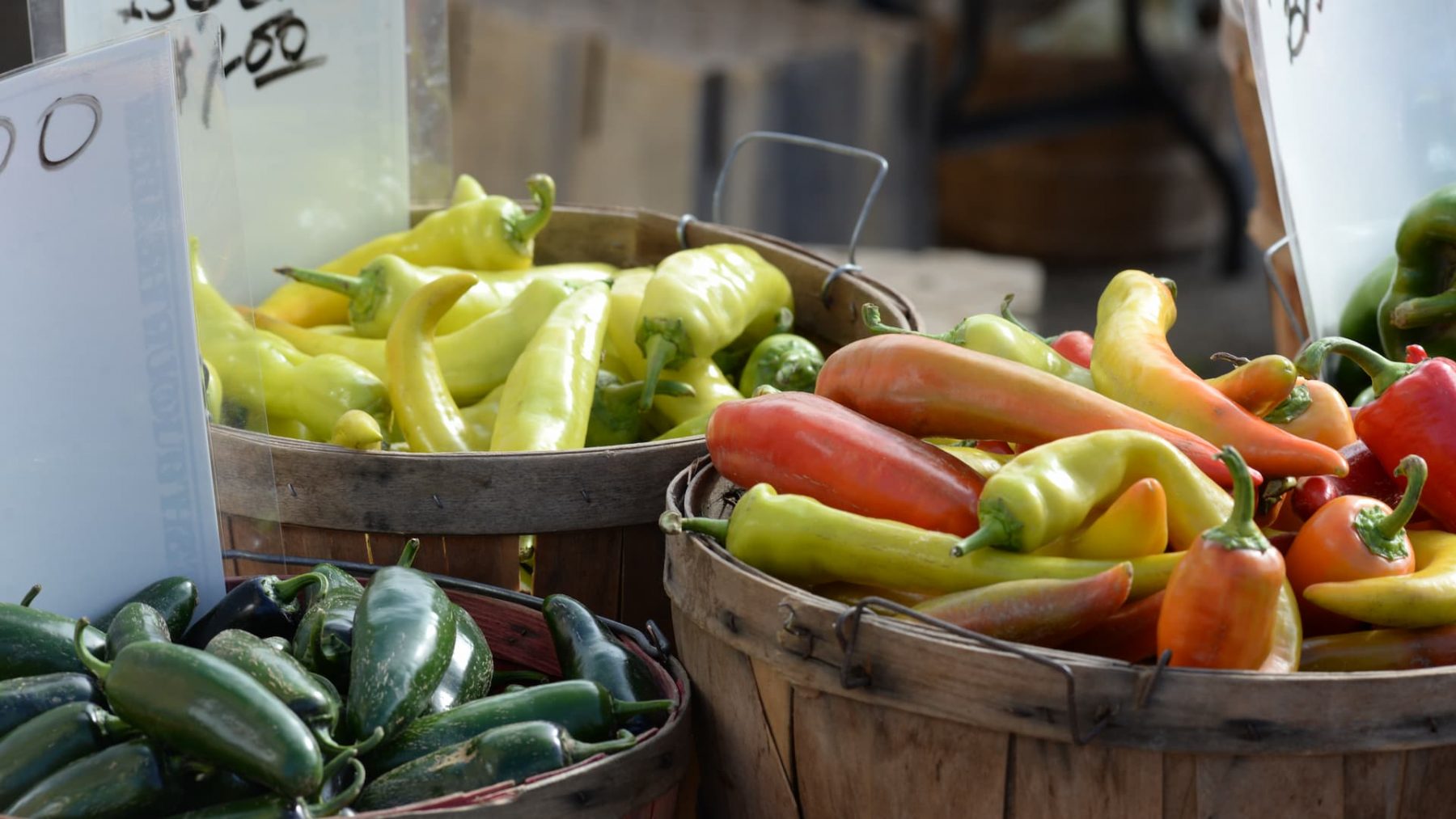 Discover fresh finds at these farmers' markets
Delicious discoveries await you in Wisconsin's small towns. Farmers' market season is here, and across the state, market stands are loaded with the bounty of the Dairy State—everything from flavorful tomatoes, peppers, strawberries and zucchini to flower bouquets that are exploding with color. Here's a guide to finding some of the best farmers' markets in Wisconsin.
Vilas County
In the heart of the Northwoods, Vilas County is known for outdoor recreation—it's home to more than 1,300 lakes, vast wild forests and dozens of trail systems. But there are some fresh and tasty reasons to spend some time in the county's charming communities. Seasonal markets take place throughout the county, including Land O' Lakes, Eagle River, Presque Isle, Manitowish Waters, Boulder Junction and St. Germain. For the latest market schedules, check out Vilas County's online event calendar.
Oneida County
For a laid-back getaway, Oneida County is hard to beat. Pick up some bakery items for breakfast or something tasty for the grill at one of the county's seasonal markets. In Rhinelander, you'll find a Saturday morning market at Pioneer Park—it runs from Memorial Day until the third weekend of October. Tomahawk's Washington Park also hosts a market from May-October. Finally, on Friday mornings from May to October, the Let's Minocqua Visitors Bureau & Chamber of Commerce hosts a vibrant market at the chamber.
West Bend
One of the state's largest farmers' markets is located in historic West Bend. The market runs from May 22-October 30 and features more than 80 vendors. You'll find a big selection of fruit, produce, crafts and baked goods. Live musicians perform and market stands sprawl across a large swath of downtown. The market gets great reviews—in 2014, Vogue Magazine rated it a "must-see market." This summer, see it for yourself!