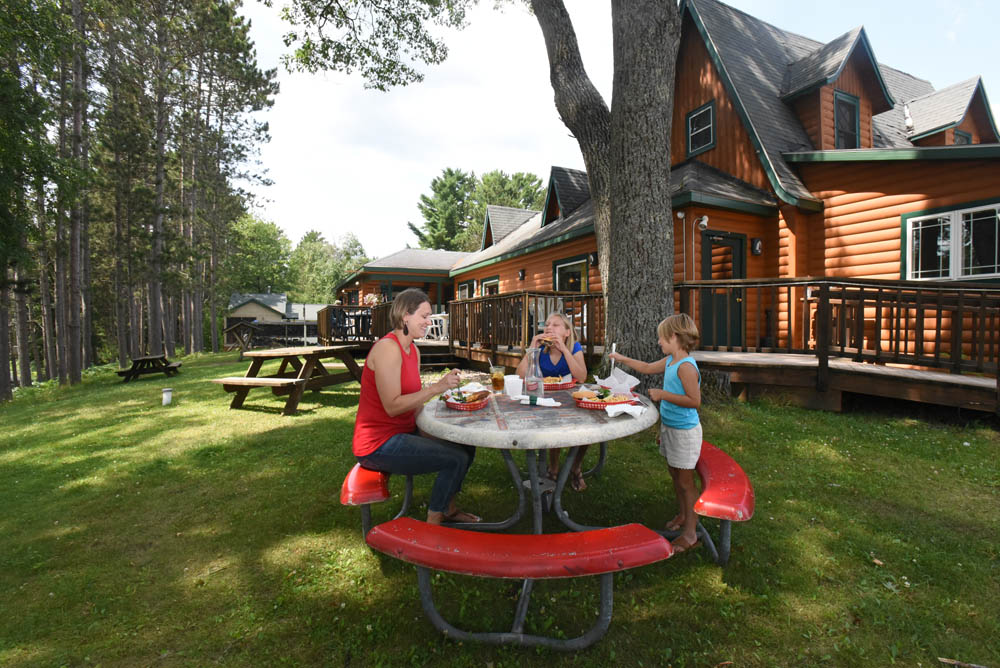 Outdoor Dining and Patio Seating
The following restaurants in Boulder Junction offer socially distanced outdoor dining or patio seating for your comfort and safety.
Aqualand Ale House Open for dining in the beer garden seating or enjoy casual seating out front. Specials each day.  3pm-8pm, Tuesday & Wednesday and 11am-8pm, Thursday-Saturday with extended beer garden hours during live music events, pouring beer until 10pm.
Boulder Beer Bar Screened patio dining and outdoor picnic tables with social distanced seating from 11am-9pm, 7 days a week. In-room dining as well.
Dixie's Coffee Shop Outdoor deck seating as well as picnic tables and seats by the dock overlooking the water daily from 6:30am-4pm. In-room dining as well.
Forest Lake County Store Ample outdoor terrace seating. Open Monday & Tuesday, 8am-2pm; Wednesday & Thursday, 8am-4pm; Friday 9am-8pm; Saturday, 8am-6pm and Sunday, 8am-2pm. In-room dining as well.
The Granary Family Restaurant Screened patio dining available Sunday, 7am-2pm; Monday-Saturday, 7am-3pm. In-room dining as well.
Headwaters Restaurant & Tavern Offers outdoor tables with a beautiful view of the Manitowish River.  11am-10pm, 7 days a week. Happy Hour everyday from 11am-4pm. In-room dining as well.
Mad Dog Jakes Outdoor covered seating open 11am-8pm, Tuesday-Saturday.
McGann's Pub & Wine Bar  Patio with ample and well spaced seating. Open Wednesday-Friday, 4pm till close; Saturday 3pm till close and Sunday 2pm-close.