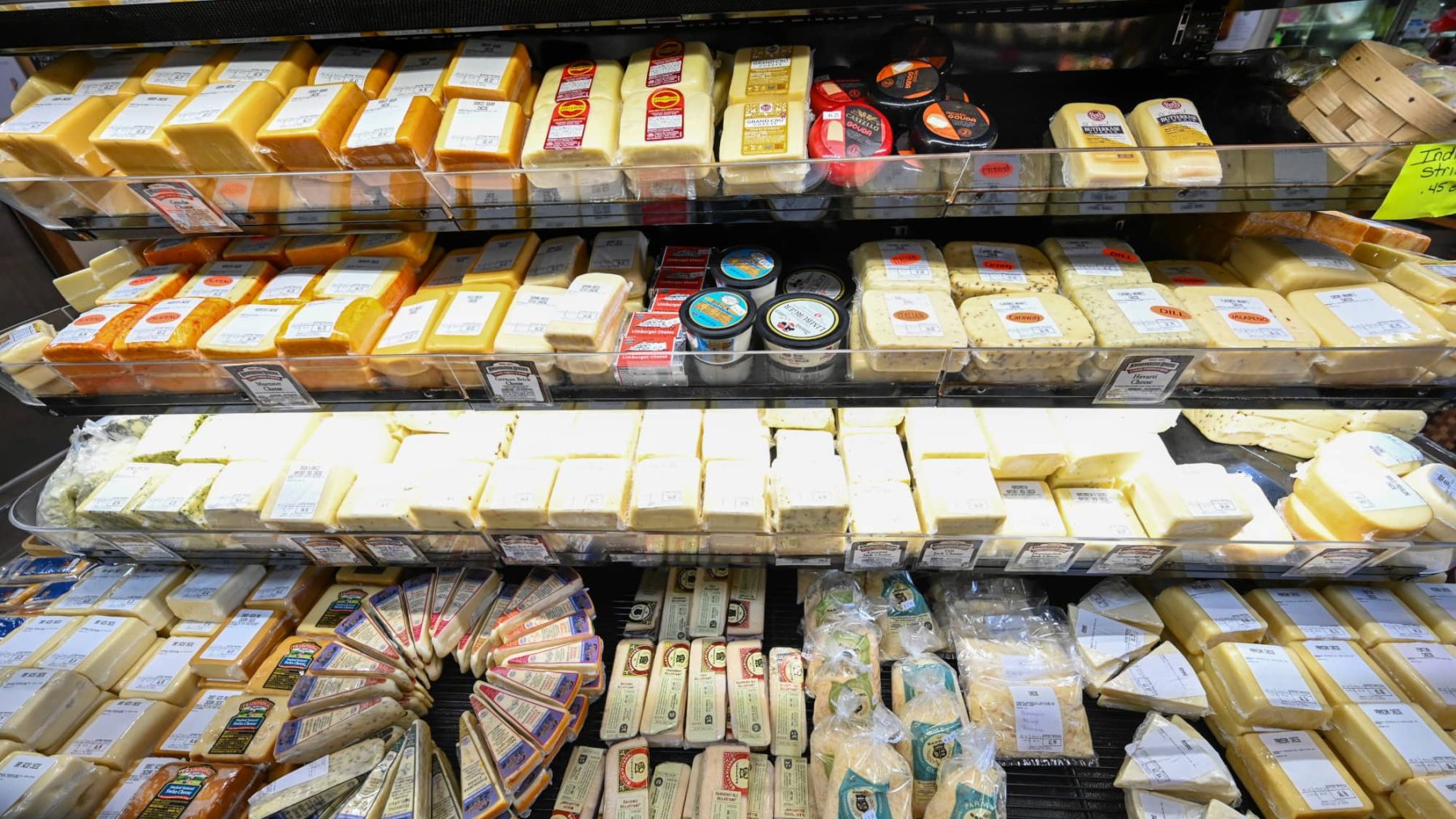 Un-brie-lievable: These cheesemakers are a cut above
Wisconsin's cheesemakers are second to none, producing varieties that win international awards while delighting customers back home. Here are a few of our favorite Wisconsin cheese producers—ones that produce classics like cheddar and curds but also have a few surprises in their cheese cases.
This family-owned cheese factory is an institution in central Wisconsin. Nasonville Dairy, located southwest of Marshfield, has been around for 150 years and has wowed generations of cheese lovers with unique varieties like Scorpion Cheddar. As you might guess, this scorpion has a sting—it tops the charts at 500,000 Scoville Heat Scale Units (that's hotter than a habanero pepper)! But it's not even the hottest cheese in this dairy. Nasonville's Carolina Reaper clocks in at a whopping 1.57-2.2 million Scoville units—that's a cheese that's perfect for adventurous eaters (and maybe even home defense)! Nasonville makes 80 varieties of cheese, including plenty of delicious mild flavors like Colby Jack Marble Cheese.
Carr Valley Cheese—with factories and retail locations across central and western Wisconsin—has been around for a century, and the current cheesemaker at the helm has won more national and international awards than anyone in North America. Sid Cook is a certified master cheesemaker who received his first license in 1968 at age 16. He's taken his craft to the highest level, and his Canaria, Sweet Vanilla Cardona and Swiss Almond Cheese Spread all won top honors at the 2016 World Cheese Awards.
This operation in central Wisconsin is a goliath. It makes an incredible amount of cheese, turning out 500,000 pounds a day. That works out to 35,000 pounds an hour, or nearly 10 pounds of cheese a second! To produce all this goodness, Mullins gathers milk from 750 dairy farms in 23 Wisconsin counties. It produces delicious cheddars, pepper cheeses, curds and more—75 varieties in all. Sample these delicious flavors—and take a video tour of the facility—on your next visit to Mullins' retail operation north of Stevens Point.
Located in Kiel, which is about a 30-minute drive from Manitowoc, this family-owned cheese factory has been in business since 1914 and makes a wide array of delicious dairy products. Visitors can watch the cheesemaking process, learn about the company's history at the free museum, and buy cheeses, wine, souvenirs, and more at the factory store.