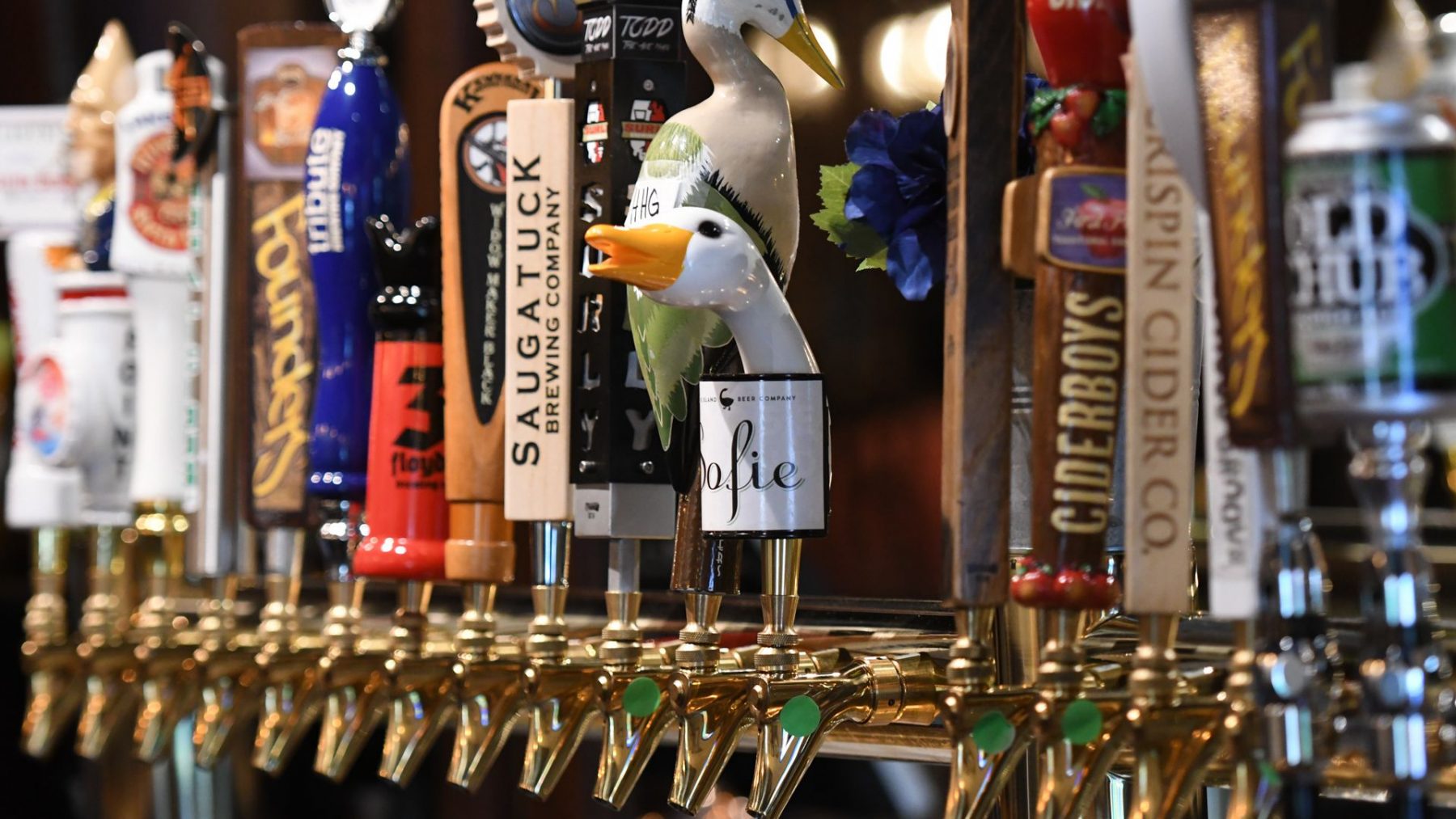 Belly up to the bar: Wisconsin's unique local taverns
It's been a tradition since Wisconsin's earliest days: the local tavern. They are a place where people meet for good times and great food and they are the heart of small towns across the state. A lot is changing in the world, but fortunately, many of these taverns are still alive and well. They are relaxing places to visit on a Wisconsin vacation—step inside and they will take you somewhere special. Here are a few of our favorites.
In western Rusk County, you'll find a wild and beautiful area called the Blue Hills. The hills are the remains of an ancient mountain range and today they are a popular recreation spot, laced with hiking, skiing, snowmobile and ATV trails. Nestled at the foot of the Blue Hills is the old logging village of Bruce, population 779.
A tavern in Bruce called Glory B's Irish Saloon beckons trail riders with a sign emblazoned with shamrocks and the phrase "Welcome snowmobilers …Irish you were here." Inside, you'll find more puns, and a full menu of burgers, pizza and sandwiches. It's a proper pub, so there's Irish beer on tap and plenty of stateside beverage options as well.
The modern snowmobile was invented in 1924 in the Northwoods hamlet of Sayner. Today, snowmobiles are still a big thing in Vilas County, although people also come here for the lakes, bike trails and wilderness areas.
The Sayner Pub presides over Sayner's postage stamp-sized downtown. Owned by Eric Liebenstein, a former baseball standout who played for the University of Wisconsin in the late 1980s, the Sayner Pub has been welcoming locals and travelers since 1945. The restaurant is renowned for its 22-ounce Bloody Marys and its pizza and wings, but the pub is also known for its close relationship with customers, who return year after year.
In the Northwoods of Wisconsin, Rhinelander is known affectionately by locals as "Hodag Country," taking its name from a creature that supposedly roams the forest around here. Some say it's a hoax, but don't try to tell that to locals who take great pride in being the home of this toothy monster.
The Rhinelander Café & Pub has no fewer than five Hodag statutes on display. They are all available for admiration and selfies—the largest is in the back of the restaurant. Stop in for a classic pub menu of choice prime rib, Long Island roast duckling and fresh Lake Superior whitefish. The pub has been around since 1911, and after tasting these dishes, you'll see why.
The best taverns have a good sense of humor. Be prepared to laugh at the Pea Patch, a place that doesn't take itself too seriously. It's the perfect place to visit when you're unwinding in Vilas County, a vacation spot in Northern Wisconsin that is home to 1,300 lakes and 73 rivers.
The Pea Patch is located by a dam on one of those rivers (the Manitowish River). The Pea Patch boasts that it has the "best burger by a dam site." If you're hungry for more puns—or just hungry—order the "Damwich": a crispy chicken, ham and Swiss sandwich, topped with the restaurant's famous sauce. The Pea Patch has a motel on site and is a good base for winter snowmobile adventures and summer bike outings or cranberry marsh tours.