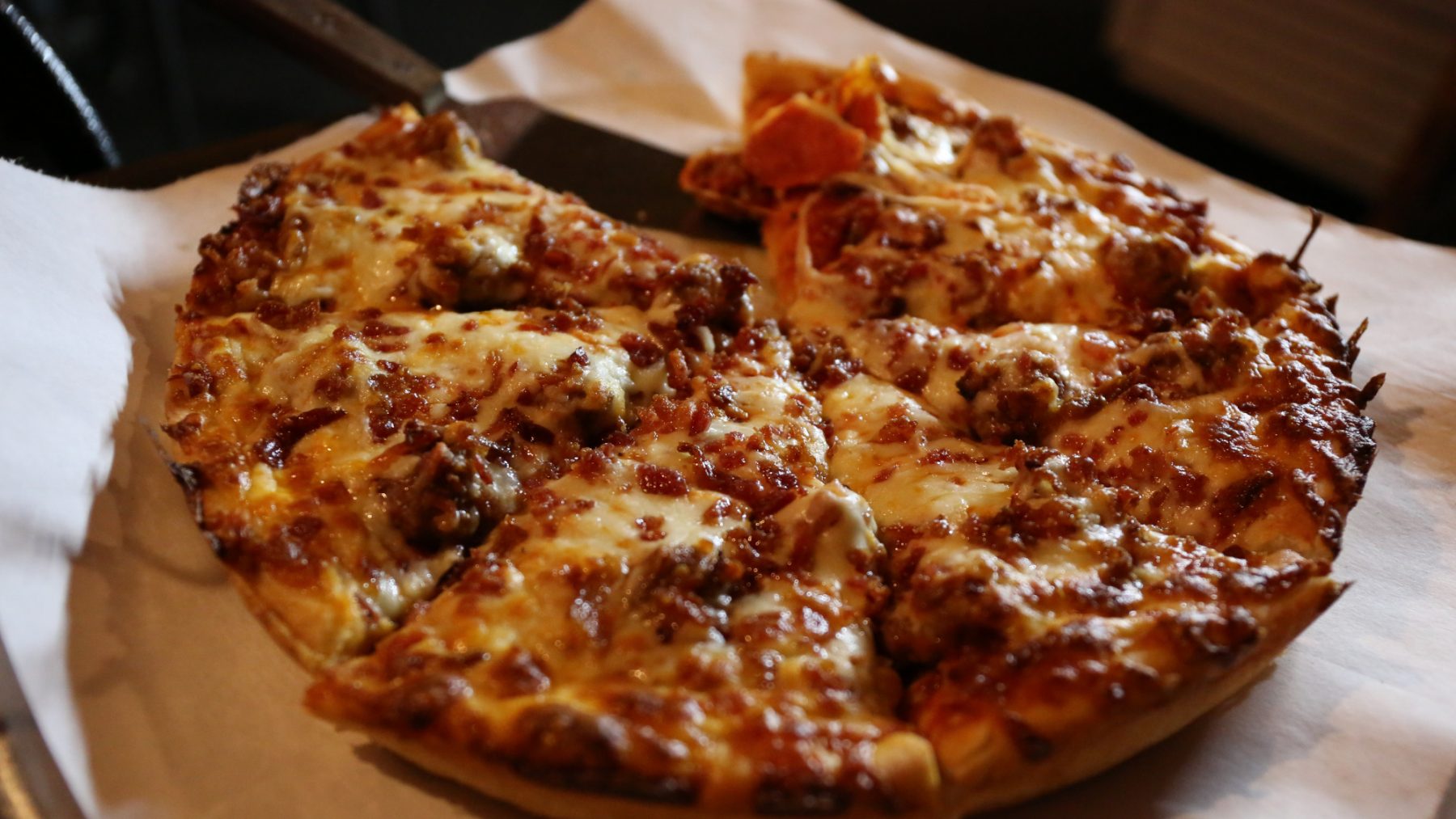 Where to find some of the state's best pizza
Pizza lovers, rejoice! Wisconsin's pizzerias are serving up inventive masterpieces that will have you reaching for another slice. Talented chefs create these pies by blending old-world techniques with new ingredients to create pizzas that are both surprising and delicious. Feeling hungry? Here are a few of our favorites.
Grandpa's Pizza and Grill, Rusk County
Travelers can work up a big appetite in Rusk County—it's home to four beautiful rivers and the Blue Hills, making it a popular destination for lovers of the outdoors. Ladysmith has the biggest concentration of dining options in the county, and Grandpa's Pizza & Grill serves up classic pies with a few twists. If you're hungry after a day on the water, we recommend the Cheeseburger Pizza, loaded with beef, onion, American and cheddar cheese and dill pickles.
Oven Above the Pub, Marshfield
Upstairs from the Blue Heron Brew Pub in Marshfield, you'll find Oven Above the Pub, one of the best pizza places in central Wisconsin. The restaurant serves up delicious steaks, seafood and pasta, but the star of the show is made right behind the bar. A massive wood-fired pizza oven turns out specialties like the Peach Bourbon Pizza, kicked up with a spicy sprinkle of jalapenos. Grab a cold Blue Heron Beer and watch your pizza come to life.
Tuscany Grill, Fitchburg
Hand-crafted pizza is easy to find if you're staying in Fitchburg. One of our favorites is Tuscany Grill, a Mediterranean-American restaurant located in the Wyndham Garden Inn. It's far from an ordinary hotel restaurant, serving up a unique sampling of flavors and spices from the Mediterranean regions of France, Spain and Italy. A good bet is the Margherita, made with tomatoes, fresh mozzarella, basil and roasted garlic.
Brown Street 151, Rhinelander
In the heart of Rhinelander, Brown Street 151 serves delicious and unique cuisine, including some inventive brick-oven pizzas. Try the Philly Cheese Steak, topped with shaved prime rib, onion, green pepper a three-cheese alfredo sauce and some Swiss and mozzarella. Delicious!