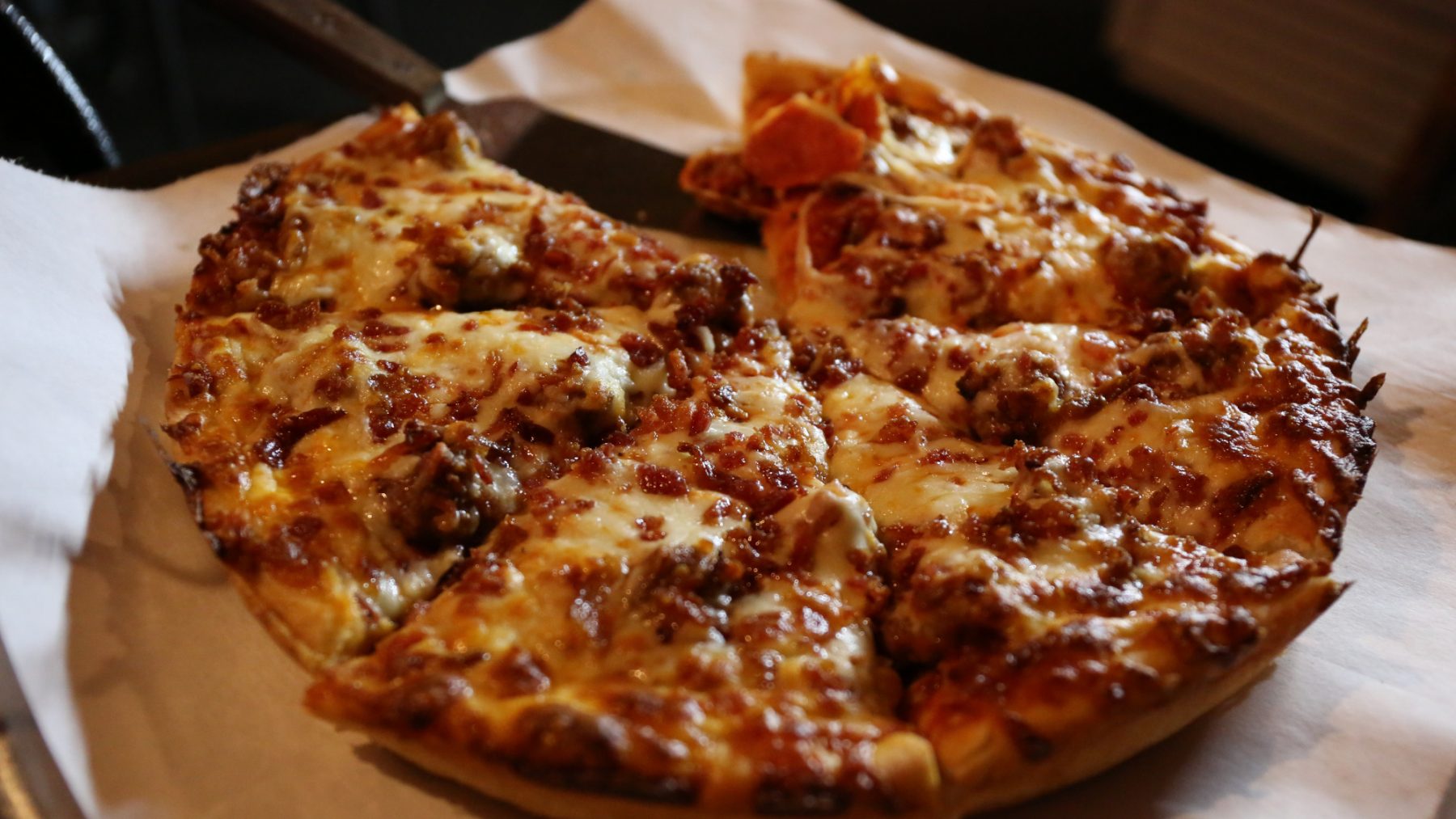 Where to find some of the state's best pizza
Pizza lovers, rejoice! Across Wisconsin, you'll find tasty pizzerias serving up classics and offering new twists on old favorites. Hungry? Take a look at a few pizza places that we think are a cut—or a slice—above the competition.
This local favorite in Wisconsin's Northwoods can be found south of downtown Minocqua along Highway 51. Start your meal off with a serving of Billy Bread, which is fresh-baked dough, specially blended garlic butter and mozzarella cheese with a side of pizza sauce. Then it's on to the main course, where you can build your own pizza (12″ or 16″) or try one of their specialty pizzas like the BLT or the Fajita Chicken. If you're feeling bold, try the Fire in the Hole!—it's a base of barbeque sauce topped with cheese, ground pork sausage, onion, jalapenos and crushed red pepper.
This friendly restaurant, located across the Wisconsin River from the Lac Lawrann Conservancy  just north of downtown West Bend, serves up Italian-American favorites as well as delicious homemade pizzas. (It takes its name from the Barton Pond that's part of the Wisconsin River just outside the front door). Try a thin crust (10″ to 16″), a deep-dish pan pizza (6″ to 14″) or the cauliflower and gluten-free crust (11″) and add your favorite toppings, or try one of their signature pies like the Margherita, the Deli Meat Alfredo, the Meatball, or the Lasagna, which features a whipped garlic sauce with mozzarella, sliced lasagna, onion and crumbled Italian sausage.
Travelers can work up a big appetite in Rusk County—it's home to four beautiful rivers and the Blue Hills, making it a popular destination for lovers of the outdoors. Ladysmith has the biggest concentration of dining options in the county, and Grandpa's Pizza & Grill serves up classic pies with a few twists. If you're hungry after a day on the water, we recommend the Cheeseburger Pizza, loaded with beef, onion, American and cheddar cheese and dill pickles.
Located in the heart of Wisconsin's capital city (don't miss the views of the Capitol itself just steps away), Lucille is a hip place for pizza, craft cocktails, and shared platters. The menu features wood-fired thin-crust pizzas and 8″ by 12″ steel pan pizzas. You can build your own pie with everything from prosciutto to tempeh or try one of their specialty pizzas like the Nistisimo (hummus, caramelized onions, cauliflower, spinach, tomato, green olives, sesame dressing, pistachios and za'atar spices).
Birchwood Bar & Lounge, located on the shores of Third Lake just east of Rhinelander, is a popular spot for drinks and classic fare like burgers and its Friday fish fry, but it offers homemade pizzas that'll hit the spot, too. Try the meat lovers (pepperoni, sausage, ham and bacon) or the kitchen sink (a supreme-style pizza with "everything but the kitchen sink") or build your own pizza when you stop here on your next visit to Hodag Country.