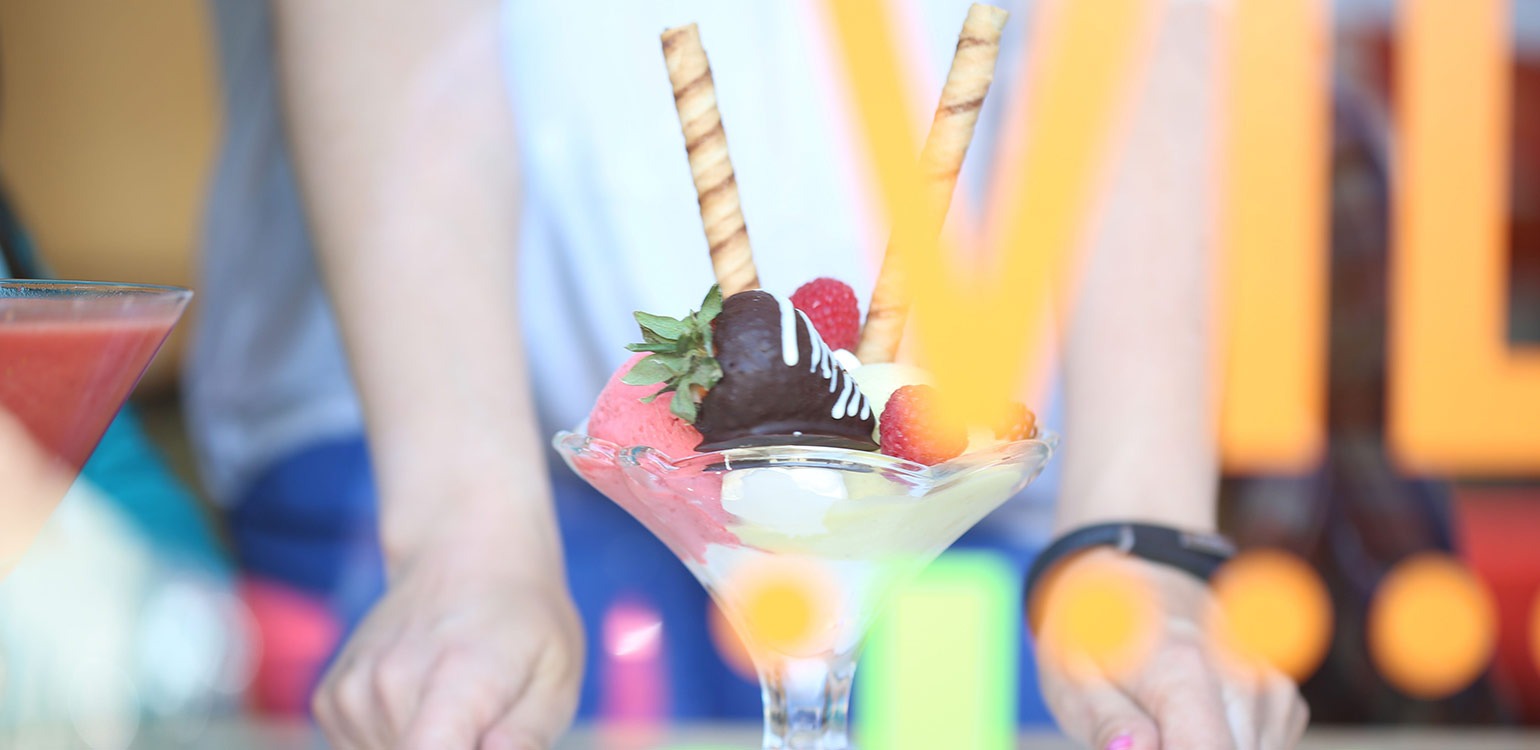 5 can't-miss desserts in Middleton
What's the best part of dinner? Dessert, of course. Here are five sweet treats you should save room for.
Kahlua cheesecake at Craftsman Table & Tap
You're sure to find something tasty on the menu at Craftsman Table & Tap (Frank Lloyd Wright Avenue), whether you're sampling one of their artisan sandwiches (try the Russian Reuben), indulging in a signature entrée (try the New York strip with Gorgonzola mashed potatoes) or choosing a beer from their wide selection of craft taps. The fabulous flavors don't stop with dinner, either — try the Kahlua cheesecake, featuring an Oreo cookie crust topped with chocolate sauce and salted caramel.
Lemon panna cotta with crushed raspberry sauce at Louisianne's Etc.
A favorite among Middleton diners, Louisianne's Etc. (Hubbard Avenue, downtown) is known for its gourmet Cajun dinners, as well as live jazz and blues music Tuesdays through Saturdays. It's a great spot for a date night, as the restaurant has an extensive wine list and nightly specials. For dessert, try this traditional Italian chilled dessert, lemon panna cotta with crushed raspberry sauce, which is a particular favorite.
Pies (and pie tacos) at Hubbard Avenue Dinner
A longtime go-to destination for comfort food like meatloaf, mashed potatoes, and breakfast served all day, Hubbard Avenue Diner (you guessed it—on Hubbard Avenue) in downtown Middleton is best known for its out-of-this world pies. Their selection of made-from-scratch pies rotates monthly, but they've got pretty much any flavor imaginable, from apple to turtle. (Seriously, check out "All Pies" on their menu page.) If you're looking for a smaller serving, pick up one of their pie tacos, which include flavors like cherry, cotton candy, French silk and apple.
Gelato Experience at Villa Dolce
Villa Dolce (Parmenter Street) has been serving delicious Italian dishes—including tasty pastas and thin-crust pizzas—for 16 years in downtown Middleton. But this cozy restaurant, located in the historic Weinberg-Schroeder building (1828), is also known for its house-made gelato. When you're done with lunch or dinner, try the Gelato Experience: three scoops of homemade gelato of your choice, topped with fresh fruit and whipped cream.
Tres leches cake at Ancho & Agave
Ancho & Agave is one of the newest restaurants in Middleton, specializing in tacos and other Mexican classics like burritos, fajitas and quesadillas. This dine-in restaurant also offers crafted cocktails and 12 styles of margarita. When it's time for dessert, there's plenty to choose from, including fried churros and flan. For something decadent, try the tres leches ("three milks") sponge cake with sweet cream frosting and dulce de leche sauce.
Find more Middleton restaurants here.