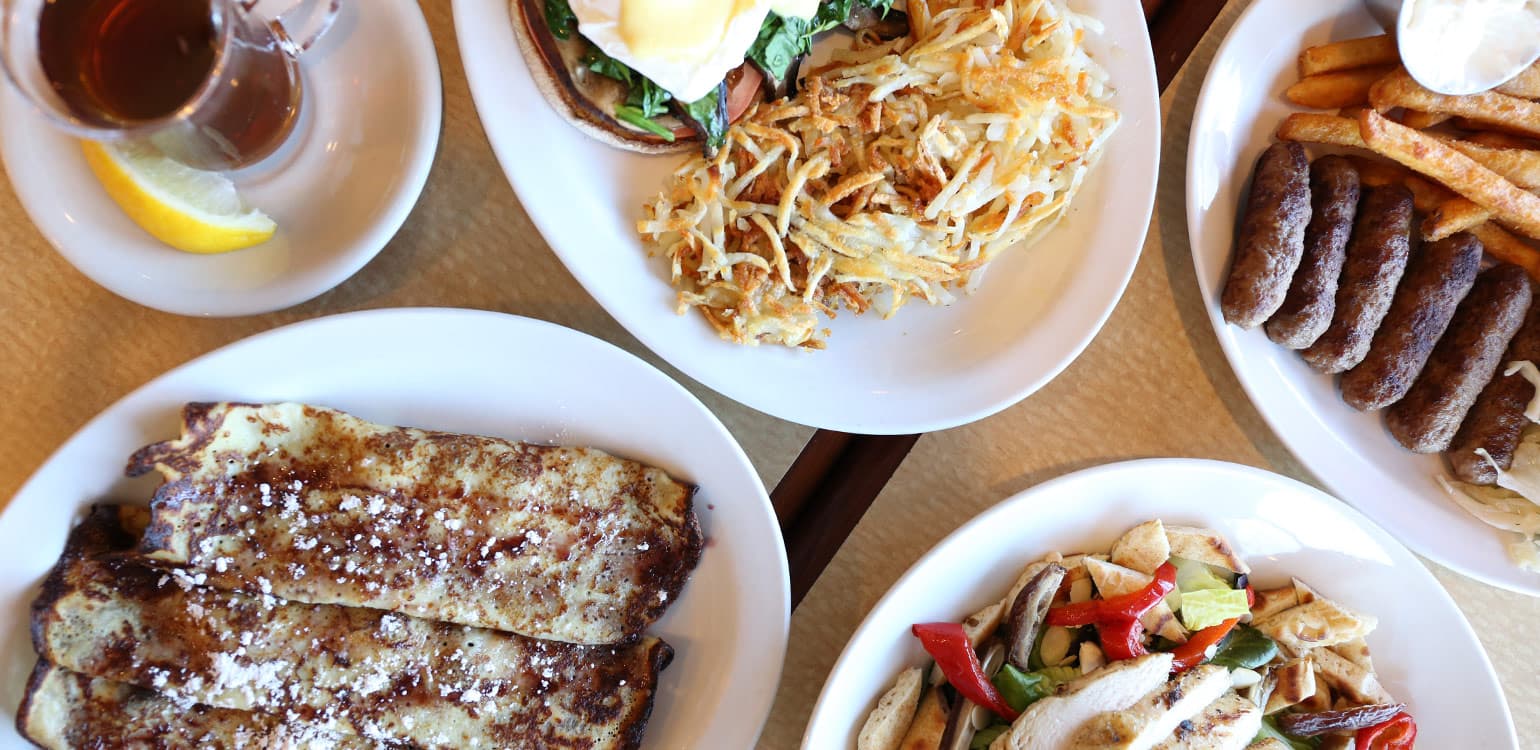 Explore a world of flavors in Middleton
With 80 restaurants from around the world, finding a meal to satisfy your cravings is easy in Middleton, Wisconsin. You'll find all the American standards, alongside exotic dishes from distant places like Japan, Italy, China and India, just to name a few.
Check out some of our favorite dishes from around the globe.
Homemade noodles at Taigu Chinese Restaurant
Taigu, 7610 Elmwood Ave., prides itself on serving authentic cuisine from the Shanxi region of northern China and the Canton region of southern China. Here, their homemade fresh hand-cut noodles are the star of this family-run business. Diners love the perfect tenderness and large portions, especially when they're mixed with the restaurant's homemade hot sauce. Made with high quality meat, the spicy beef stir-fry noodles are a must-try when you're at Taigu.
At Compadres, 1900 Cayuga St., each dish is infused with the culture and traditions of Mexico, especially the State of Querétaro. Folks who've dined here say the food is flavorful and the flan is to die for. They'll even prepare guacamole fresh at your table! Don't miss the Compadres fajita when you're here—it's a delicious combo of chicken, steak, shrimp and chorizo served sizzling hot with all the traditional fajita fixings.
Pecan catfish at Louisianne's Etc.
Journey to the French Quarter of New Orleans, right in the heart of downtown Middleton at Louisianne's Etc., 7464 Hubbard Ave. This charming and nostalgic restaurant serves up tasty Creole cuisine by cozy candlelight. Try the pecan catfish, a dish right out of the bayou, made with a delicious blackened catfish filet, roasted with a Worcestershire-based pecan sauce and served over the restaurant's special spicy dirty rice. If you come Tuesday through Saturday you'll be treated to live jazz and blues piano while you dine.
Albanian skillet at Sofra Family Bistro
Sofra, located at 7457 Elmwood Ave., has been delighting customers with authentic Albanian dishes for nearly 30 years. Serving breakfast and lunch, Sofra is known for its artisan lamb and beef sausages, created from an old-world family recipe. Sample them yourself in the Albanian Skillet, made with their famous sausages, potatoes, onions, peppers and tomatoes topped with feta cheese.
Ravioli al Vin Santo at Vin Santo
Vin Santo is a classic, romantic Italian eatery, serving up perfectly al dente homemade pasta in an unpretentious, welcoming and cozy environment. Located at 7462 Hubbard Ave., you might technically be in downtown Middleton, but you'll feel like you're 4,000 miles away in the heart of Tuscany. Try the Ravioli Vin Santo—fresh, homemade ravioli stuffed with a blend of spinach, ricotta, pecorino and artichoke hearts, served in a full-bodied sun-dried tomato cream sauce. Ask to see their robust wine list and find your perfect pair.
For a full list of Middleton's tasty restaurants, click here.