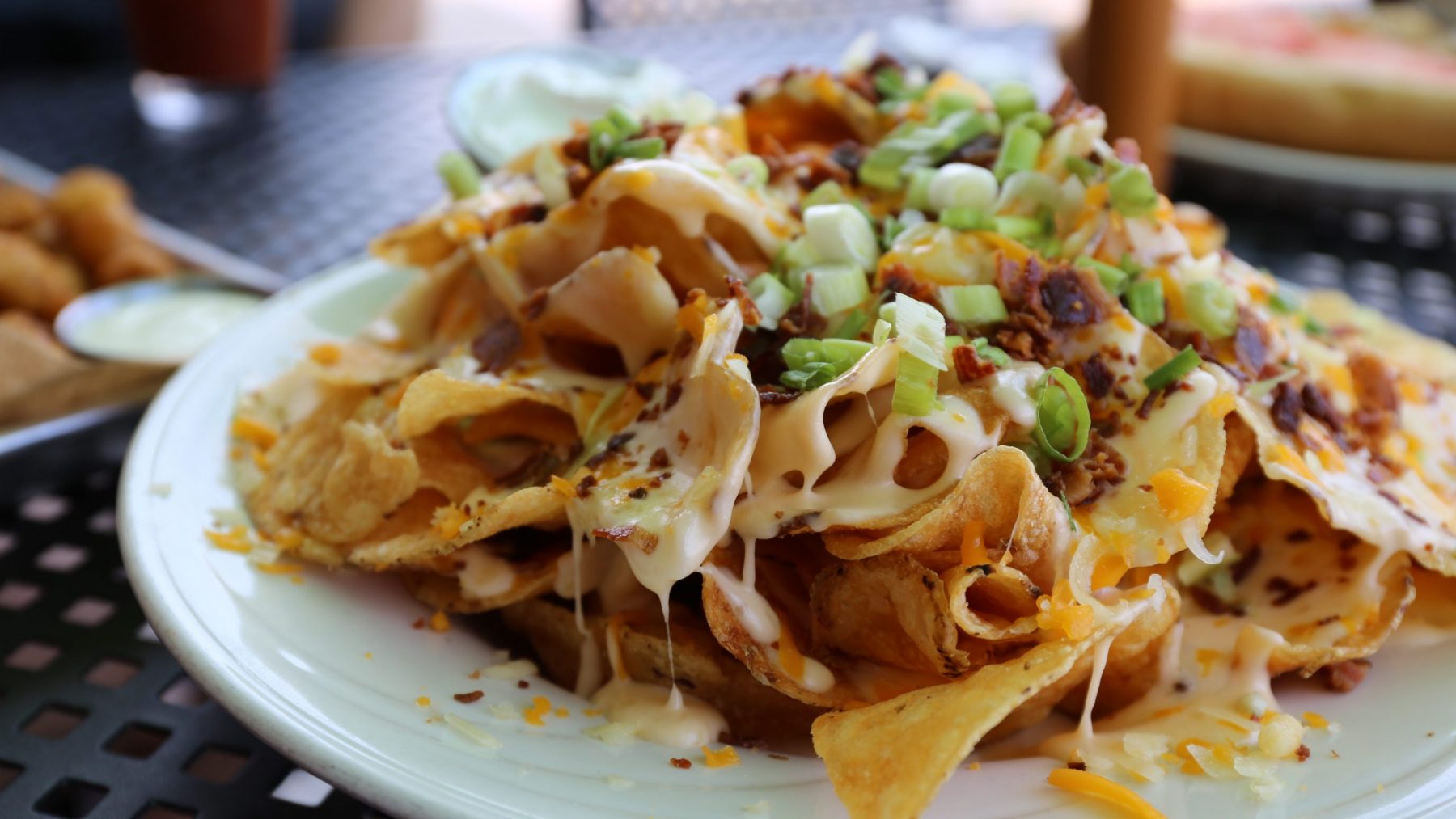 Eat Your Fill of Marshfield's Best Fall Comfort Foods
Burgers & Beer
Want hand-crafted beer, a diverse offering of burgers (branch out and try elk as your burger protein), and intriguing appetizers? Look no further than the Blue Heron Brewpub . Built on Historic Parkin Place, the brewpub offers a warm, comfortable ambiance and embodies the modern gastropub (ten hand-crafted beers are on tap, made on location; try the tried-and-true Tiger's Eye or a seasonal flavor). Round out your meal with delicious crab cakes, panko-almond breaded duck strips, pub chips loaded with mac sauce, bacon, cheddar jack, green onion, and sour cream, or go with classic cheese curds (cheese made from local Nasonville Dairy).
At Nutz Deep II in Marshfield (read about the origin behind the wacky name of this very popular hot spot), you'll find the best burger in town – and you can take that straight from the locals. Nutz Deep II is the proud winner of Best Burger (Best of Marshfield Area poll) for over a decade. Enjoy burger toppings like prime rib, mac and cheese, pulled pork, mozzarella sticks, and more. Their flagship burger, the Nutz Deep Burger, is a can't-go-wrong, but why not go big or go home? Take on The Pounder, two half-pound patties piled high with four cheeses, haystack onions, beef brisket, lettuce, tomato, sautéed jalapenos, a slab of Mexican cheese, and finished off with a chipotle cream sauce. Wash it all down with tapped beers (try an autumnal choice: the Pumpkin Ale (Whole Hog Brewery).
Pasta
Take a stroll downtown to Mojo's and nom on a big bowl of  pasta noodles, made fresh to order, in-house. This fast-casual, family-owned eatery makes a carb match made in heaven, Italian and Cajun. The Pasta Jambalaya, served with tender chicken, andouille sausage and Gulf pan-seared shrimp, is a spice-filled delight. The menu also includes made Pasta Carbonara, Blackened Shrimp & Cheesy Grits, Shrimp & Bacon Po' Boys. Want to try a hearty stew? Dip some fresh ciabatta bread into the Cajun Etouffee stew or Gumbo over red beans and rice. It'll warm you right up on a cool, crisp fall afternoon.
Pizza
Home of the Bacon, Broccoli, and Cheese Pizza, and voted Best Pizza in Marshfield 2019 and for several years running (Best of Marshfield Survey), Scotty's Pizza & Chicken is family-friendly place to indulge your pizza curiosity. With an eclectic selection of sauces and toppings, you're sure to find a pie to enjoy. You can also order their fantastic fried chicken and fish, sandwiches, and more. And don't forget the Crazy Crusts (trust us). Specials and deals change daily, so be sure to visit their website to keep in the know. 
Feeling like a flatbread type of pizza? Check out the Lumberyard Bar & Grill, conveniently attached to the Woodfield Inn & Suites. If you like it hot, try the Stingin' Honey Garlic Chicken flatbread pizza. Or try the tangy Chaparral Chicken (so named after our local amateur baseball team). The Lumberyard Bar & Grill has great food, friendly service, plenty of flat screen TVs to watch the game (no matter where you sit), and a fully stocked bar with a large selection of tap beers and Wisconsin craft beers.
Mexican & Margaritas
Spice things up with a trip to El Mezcal. This Mexican restaurant delivers south-of-the-border classics with flair, winning both Best Ethnic Restaurant and Best Outdoor Dining in 2020 (Best of Marshfield Area poll). Speedy service ensures that you'll receive your coveted chimichanga, taco, enchilada, burrito and more) in record time. Dive into the complimentary chips and salsa (and get some queso blanco) while you review the full menu.
On the south side, feast your eyes on the colorful décor and fresh cuisine offered at Taqueria El Sol. Fresh salsa, guacamole and green and red chile sauces are served with tortilla chips are a must. Choose from burritos, tacos, and fajitas featuring fresh salsa and sauces, such as the chicken el sol burrito which is smothered in green chile sauce, melted cheese and sour cream. Beyond authentic Mexican food, you can also enjoy Indian and Puerto Rican flavors. Don't forget an accompanying strawberry margarita!
Desserts
Our philosophy: any time is a good time for cupcakes, especially those freshly baked at 2½ Cups – Cupcakery & Bakeshop, located in the historic Downtown Historic District. Gourmet cupcakes, custom cakes, pies, cheesecakes, home made chocolates, cake pops, dipped cookies, and other sweet treats are yours indulge in at your leisure. Duck in from the cold and take advantage of their free Wi-Fi or take your favorite treats to go. Seasonal flavors are often featured daily, and nothing says fall like fall like salted caramel.