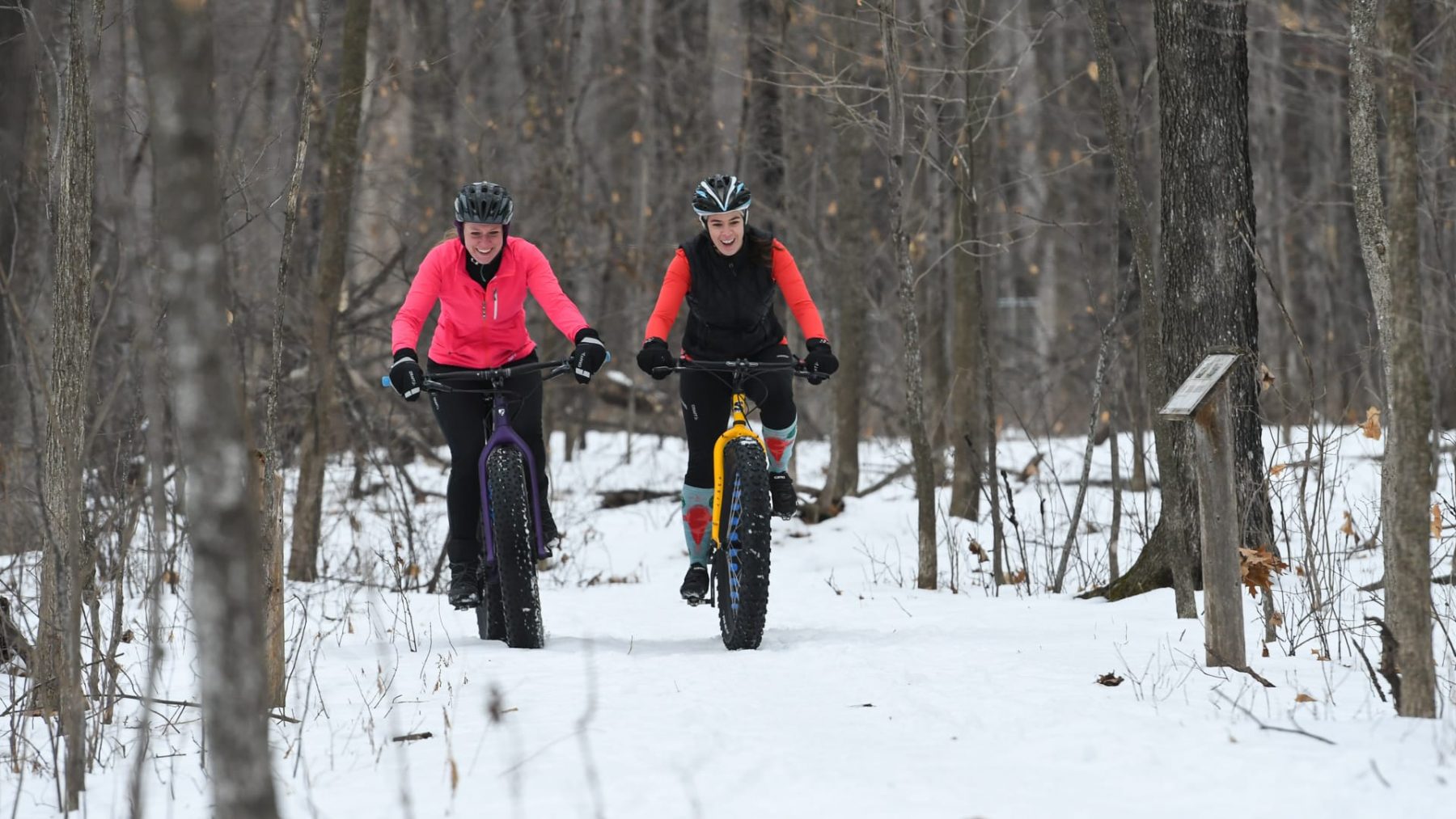 Snow, snow, snow! Here's where to go in central Wisconsin
Marshfield, located in central Wisconsin, has a mix of  attractions and events fit for everyone, whether you're taking a weekend getaway with the family or looking to get active. Here are a few suggestions on what to see and where to go.
Meet the rare Munsey and Boda
Bring the family to Wildwood Park & Zoo, a free zoo that's walkable or driveable and open year-round. Visit the stars of the zoo—the rare Munsey and Boda, two big Kodiak bears that love to play, especially in the snow!
Taste something new
Marshfield has restaurants that cater to all ages. Put these on your foodie bucket list: a classic burger at Chips Hamburgers, a special treat from 2-1/2 Cups Cupcakery, a reuben from Blue Heron Brewpub and a slice of pie at The Kitchen Table.
Attend the Badger State Winter Games
Marshfield is proud to welcome athletes and spectators to the area for its annual Winterfest and Snowshoe Race at the Marshfield School Forest. After the race, athletes and spectators can stick around for food, beverages and live entertainment. Learn more here.
Play in the snow
When the snow flies, head to Powers Bluff Park and Winter Recreation Area in nearby Arpin, a 15-mile drive southeast of Marshfield. The main attraction is the park's skiing and snow tubing hill, which is open Saturdays and Sundays when conditions allow. Skiers, snowboarders and tubers can purchase a half-day ($10/person) or full-day ($15/person) session, and skiing and snowboarding equipment is available for rent (snow tubes are included with the session fee; no outside tubes are allowed). Another great bet for winter fun: the snowshoe and fatbike trails in Wildwood Park.
Looking for more recommendations? Read travel blogger Jasmine Vargas' reviews of family-friendly activities, places to eat and places to shop in Marshfield.