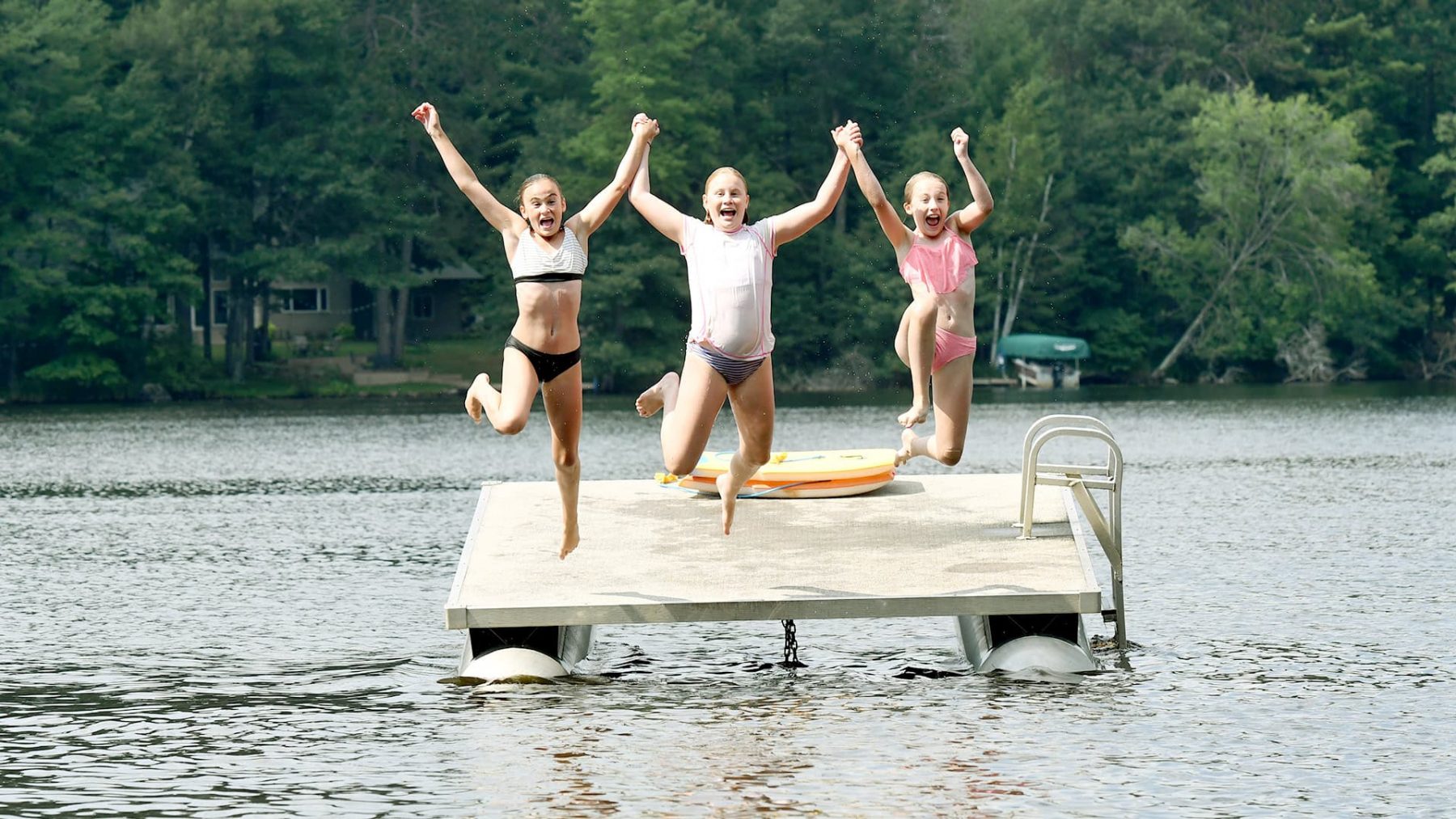 Four lakes perfect for summertime fun
What's a better place to be on a hot summer day than one of Wisconsin's lakes? (Go ahead, we'll wait.) We're home to more than 11,000 lakes, so you can find one that matches what you're interested in, whether you're a paddler, a water skier, an angler or just want to soak up a beautiful view. Here are four you shouldn't miss.
Lake George, Rhinelander
This popular Northwoods lake has entertained generations of vacationers in Rhinelander. The lake holds large numbers of musky, panfish, bass, pike and walleye. It's a great lake for swimming, canoeing, kayaking and boating. A number of welcoming resorts ring the lake and public access is available via a public boat launch. Learn more here.
Lake chains, Vilas County
With more than 1,300 lakes, there are endless places to launch a boat in Vilas County. And the best news: you don't have to choose just one. Thanks to the county's lake chains, you can explore several lakes—or more than a dozen—in a single outing. The county's biggest chains include the Eagle River Chain, the Cisco Chain, the Lac du Flambeau Chain and the Manitowish Chain O' Lakes. Learn more about the chains here.
Boulder Lake, Boulder Junction
You can't beat a beautiful Northwoods lake—and you'll find some perfect ones in the Northwoods near Boulder Junction. Boulder Lake is a popular boating lake not far from downtown that's laced with picturesque bays and inlets. Other good bets for boating near Boulder Junction include White Sand Lake and Lost Canoe Lake.
Kangaroo Lake, Door County
The majority of Door County tourists stay near Highway 42 and only encounter the cool blue waters of Lake Michigan. While Lake Michigan is gorgeous, its waters can be rough on windy days. For a quiet lake experience, head a little further inland—Kangaroo Lake is the county's largest inland lake at 1,100 acres, but it's much warmer and calmer than Lake Michigan. It's a good place for a paddle or a quiet float.