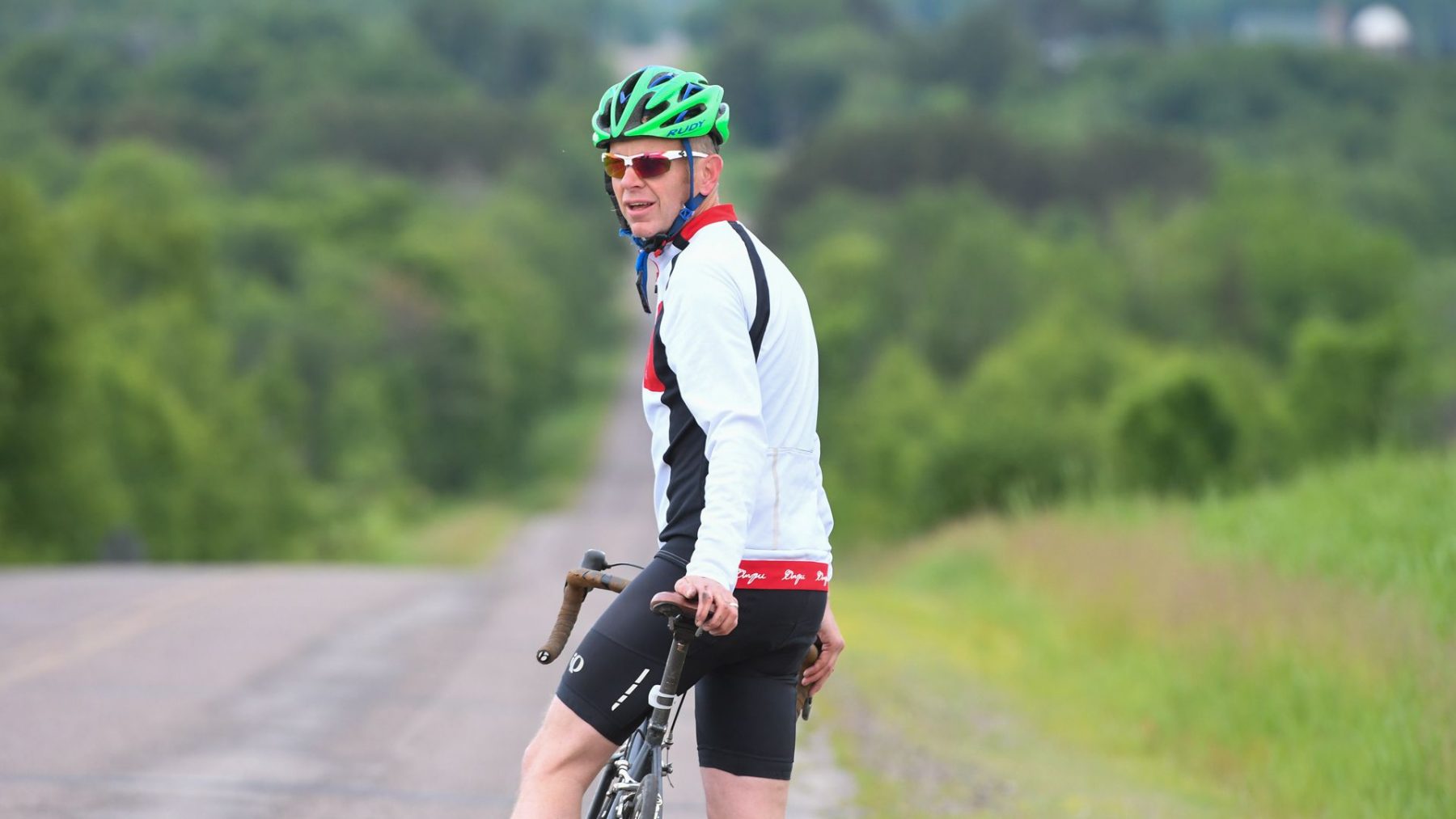 Pedal power: Discover Wisconsin's best road biking
Wisconsin is road biker's paradise—there are more than 108,000 miles of roads, a network that offers endless options. Whether you're planning a multi-day trek, a daylong outing or just a quick spin, you'll find the perfect ride. Our roads will take you to scenic overlooks, past historic sites and through beautiful countryside. Here are a few of our favorite Wisconsin biking destinations.
Sayner-Star Lake
In Sayner-Star Lake, you'll find one of the state's beautiful biking roads. Rustic Road 60 heads west of Star Lake along County Highway K. The route passes old logging camps, hiking trailheads and an old saw mill in Star Lake. While the road is a beautiful driving route, it doesn't have heavy traffic—depending on the time of day, you may go miles without seeing a vehicle.
Stevens Point Area
In central Wisconsin, Stevens Point is a great place to launch a biking adventure that will take you into the state's Polish history. Polonia, the state's second-oldest Polish agricultural settlement, is riding distance from Stevens Point and accessible by quiet rural roads. See the riding route here.
Vast forests and more than 1,300 lakes make Vilas County one of the state's most scenic biking destinations. The Eagle River-Land O' Lakes Bike Route will take you through the heart of this beautiful county, covering about 22 miles of forested, lightly traveled roadway. See a map of the route here.
Surrounded by some of the state's richest agricultural land, Marshfield is ideal for riders seeking great scenery with a side of cheese curds. The fertile farmland around the city makes for a tranquil backdrop for a ride—you may encounter an Amish buggy or two on your trip. Stop at the renowned Nasonville Dairy to fuel up on fresh curds—the cheesemakers have been producing cheese here for over 125 years.
In the heart of Middleton's scenic downtown, Capital Brewery is a popular launch point for biking adventures. From the brewery, you can head north or west to explore the rolling countryside of Dane County. After some time in the saddle, relax in the brewery's tranquil Bier Garten.