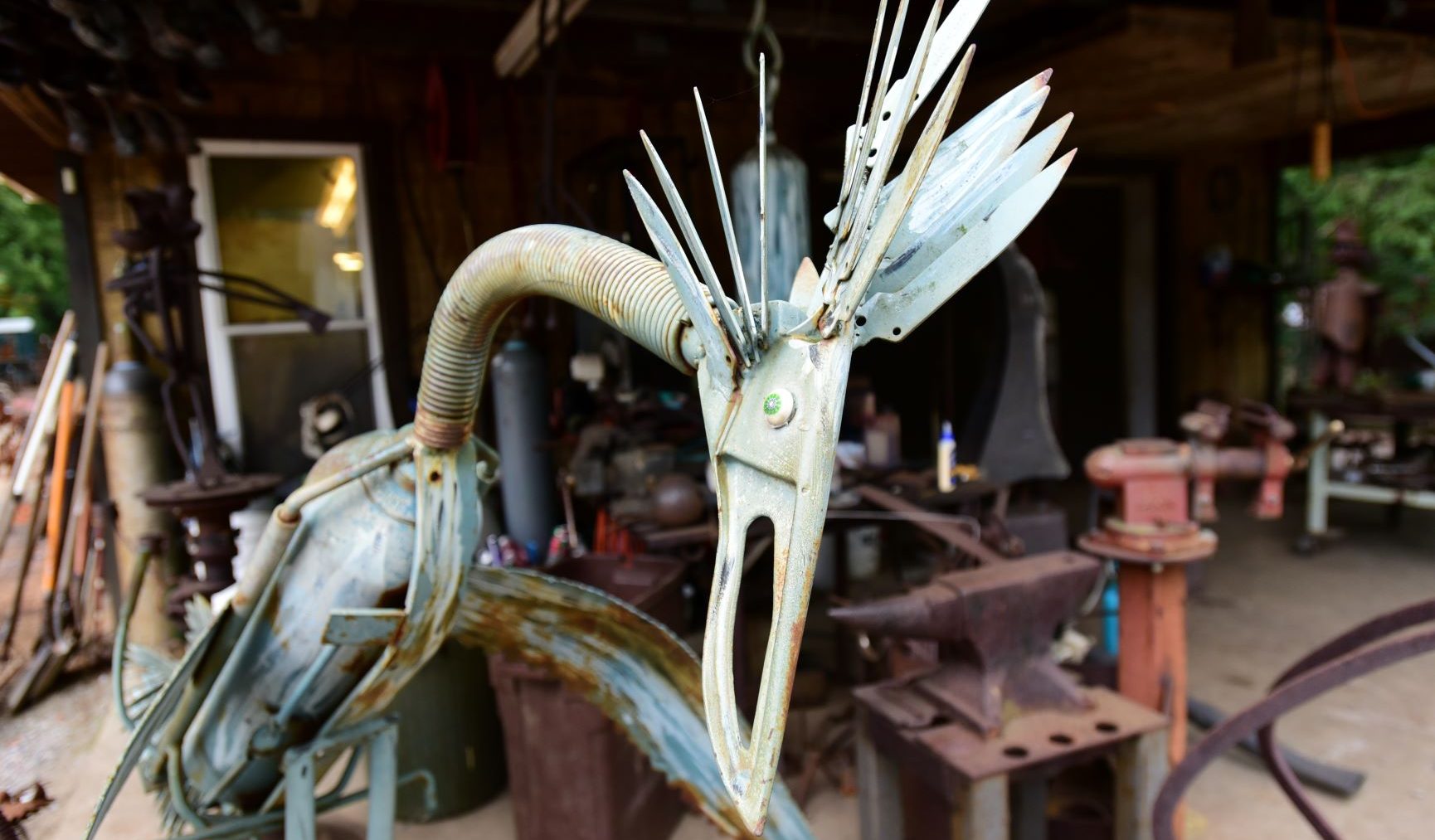 Start your Wisconsin outdoor art tour at Jurustic Park
Where to go: Head north of Marshfield to take in some unique folk art. Jurustic Park is a wonderland of rusted metal sculptures created by attorney-turned-artisan Clyde Wynia.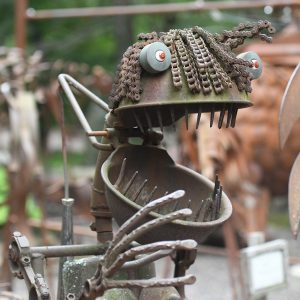 What to expect: Step into another world of whimsy and artistic delight. Heaps of rusted metal have been transformed into a dream world of placid turtles, sassy cats and playful dinosaurs. The creative genius behind Jurustic Park is an attorney-turned-artist named Clyde Wynia. If sparks are flying in his shop, he might be hard at work on his next creation, but when Clyde has a break, you'll often find him greeting visitors and making them laugh with his artwork—and his jokes. Like the metal monsters he creates, Clyde is a work of art, and it's hard to leave his world without a smile.
While you're there: The pieces range in size from small insects to massive dinosaurs. Stop in The Hobbit House to browse the beautiful glass jewelry handcrafted by Clyde's wife, Nancy. You may find a treasure to bring home!
Click here to continue your outdoor art tour and see some of the best and most photogenic outdoor art collections in Wisconsin (source: Travel Wisconsin).