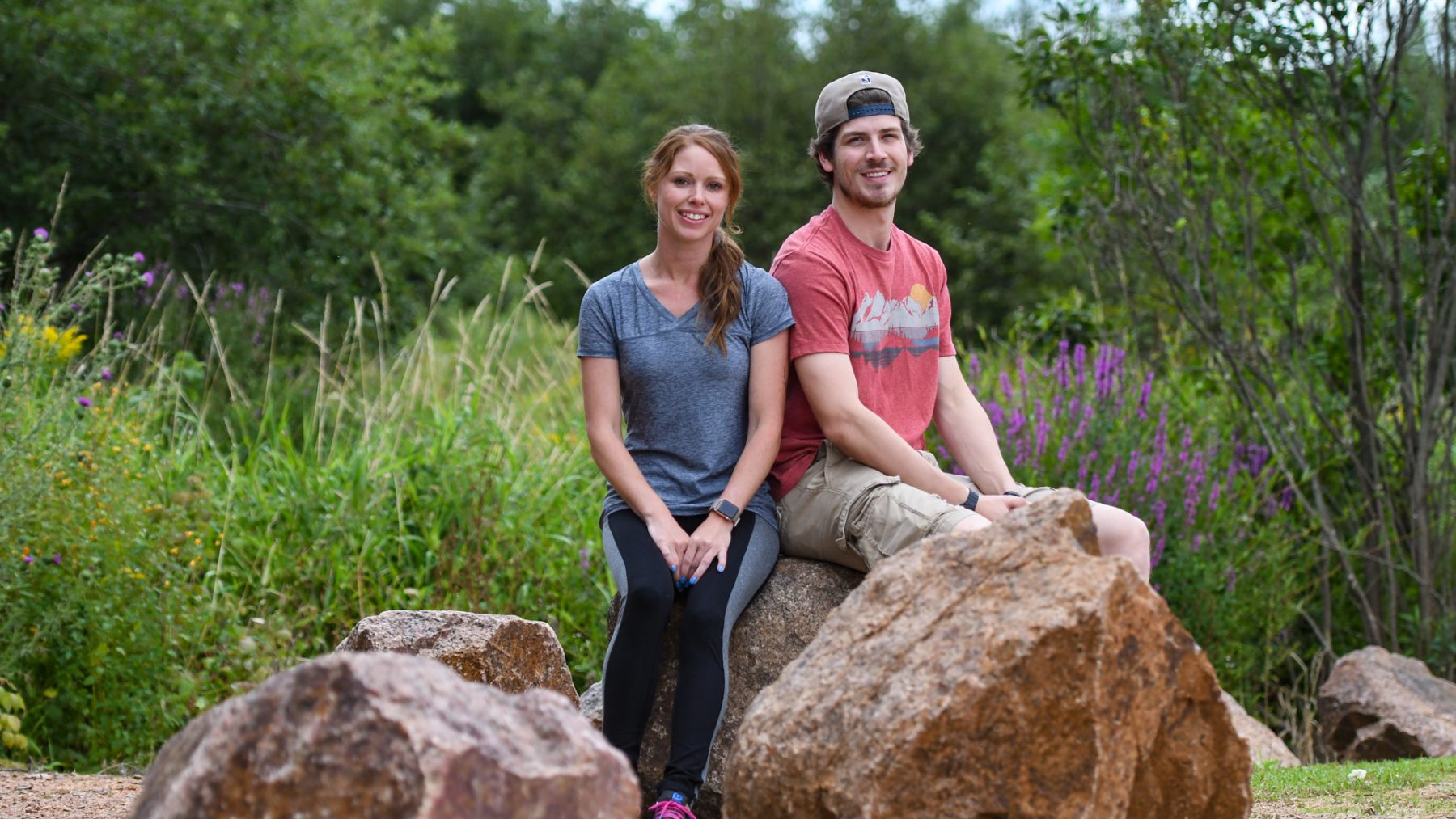 See what's blooming on these wildflower hikes
Wildflower season is here, and Wisconsin's forests, fields and meadows are bursting with color. Just put on some comfortable shoes or boots and see the show unfold on Wisconsin's beautiful hiking trails and walking paths. Take your time—some of the flowers are so small and delicate, they might be easy to miss—but don't delay because these blooms won't last long.
Where to hike: Kettle Moraine State Forest – Northern Unit
Just north of West Bend, you'll find more than 132 miles of trails that wind through beautiful glacial terrain. Select from hiking options suitable for all ages and abilities and explore this rolling landscape that's filled with spring wildflowers.
What to look for: Orchids. Keep an eye out for Yellow Lady's Slippers, a flower that resembles a small, delicate shoe. The flowers can grow as tall as 30 inches but most are much smaller. Look for them in damp, shady areas of the forest.
Where to hike: Northern Highland-American Legion State Forest
Headquartered in Boulder Junction, this expansive forest covers more than 232,000 acres spread across three counties, giving you numerous great hiking options for wildflower viewing.
What to look for: Trillium. This native flowering plant can be found throughout the Northern Highland-American Legion State Forest. Emerging in April and May, this white perennial plant blankets the forest floor.
Where to hike: Green Circle Trail
This 26-mile trail loops around Stevens Point, passing through forests, parks and wetlands. It's popular with bicyclists, walkers and runners. Sights on the trail include the Wisconsin River, Stevens Point Sculpture Park and the Schmeeckle Reserve. See a map of the trail here.
What to look for: Marsh marigolds. These showy yellow flowers don't really look like marigolds—they resemble buttercups. Look for them in wetland areas near the trail.
Where to hike: Blue Hills Trails
Located in northwestern Rusk County, the rugged Blue Hills are remnants of an ancient mountain range. The area gets its name from the bluish color the hills take on when they are viewed in the early morning mist. You'll find 23 miles of hiking trails in the Blue Hills.
What to look for: Bishop's caps. These tiny flowers look like they were dusted with a fringe of snow. They cling to flowering stalks that stand up to about 16 inches tall. Look for the flowers in shady, rocky areas of the forest.
Where to hike: McMillan Marsh
Located north of Marshfield, this wild oasis teems with wildflowers throughout the season.
What to look for: Wild geraniums. Scan the woodlands for these delicate pink flowers. Native Americans used these flowers for several medicinal purposes.