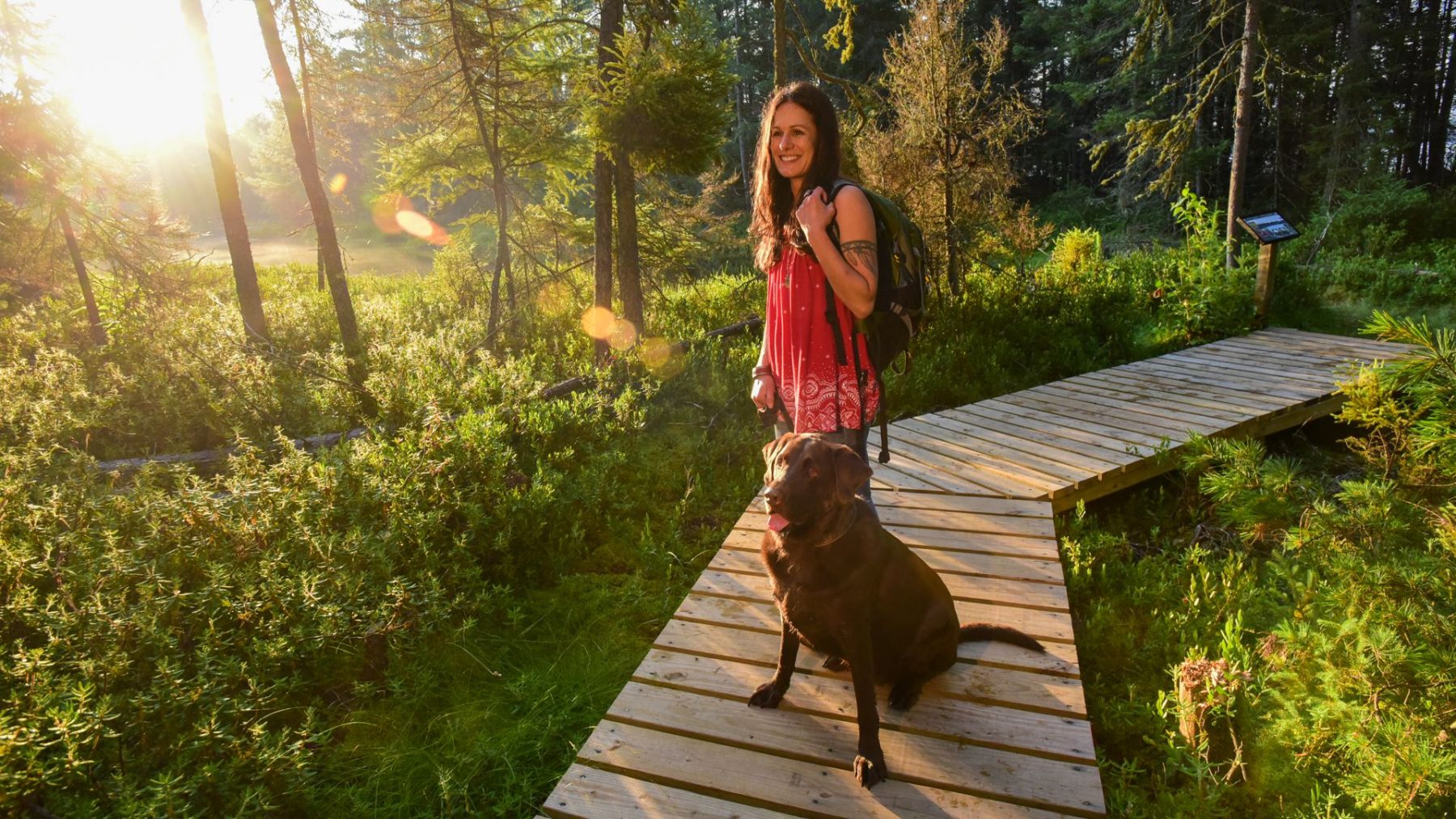 Choose your adventure: 4 wild spots to see this spring
Some of the best vacations will take you into the unknown. Wisconsin is home to vast forests, wild lakes and endless trails waiting to be explored. Some adventures take an hour and others can last a week or more, but they are all unforgettable. Here's a guide to four of our favorite wild spots to launch an adventure this spring.
Set your coordinates for northwest Wisconsin: this ancient mountain range is a wild and undiscovered gem in Rusk County, filled with dense forest, glacial hills and rocky valleys. The Blue Hills are what's left of a mountain range that's older than the Rockies. The Blue Hills have been worn down by years of erosion but still rise about 600 feet above the surrounding forest. Explore on your own or hire a local guide to discover unique geologic features in the area.
In the Northwoods of Wisconsin, a paved bike trail will take you through one of the state's most beautiful forests. The Heart of Vilas County Paved Bike Trail System cuts through the Northern Highland-American Legion State Forest and connects the communities of St. Germain, Sayner, Boulder Junction and Manitowish Waters. You don't need to be an experienced mountain biker or own any special equipment—the trail system features smooth pavement suitable for all riders. All you need is your sense of adventure.
This picturesque trail in Vilas County northern Wisconsin is not long, but it's incredibly scenic and perfect for an adventure with small kids. The trail is located on a peninsula extending into Star Lake. More than a century ago, the area was a pasture used by horses that hauled logs to the nearby Star Lake Mill. The property is also the site of one of the state's first tree nurseries. Today the site bears little resemblance to a horse pasture or early tree farm—it's filled with mature trees and picturesque trails that wind along the shore of Star Lake.
The Stevens Point Area in central Wisconsin is home to some of the state's best breweries, live music and public art. A special trail will take you through this lively area, and it's a particularly good bet for an adventure on two wheels. The Green Circle Trail extends 27.5 miles around Stevens Point, linking scenic natural areas along the Wisconsin and Plover rivers as it winds through forests, parks and wetlands.