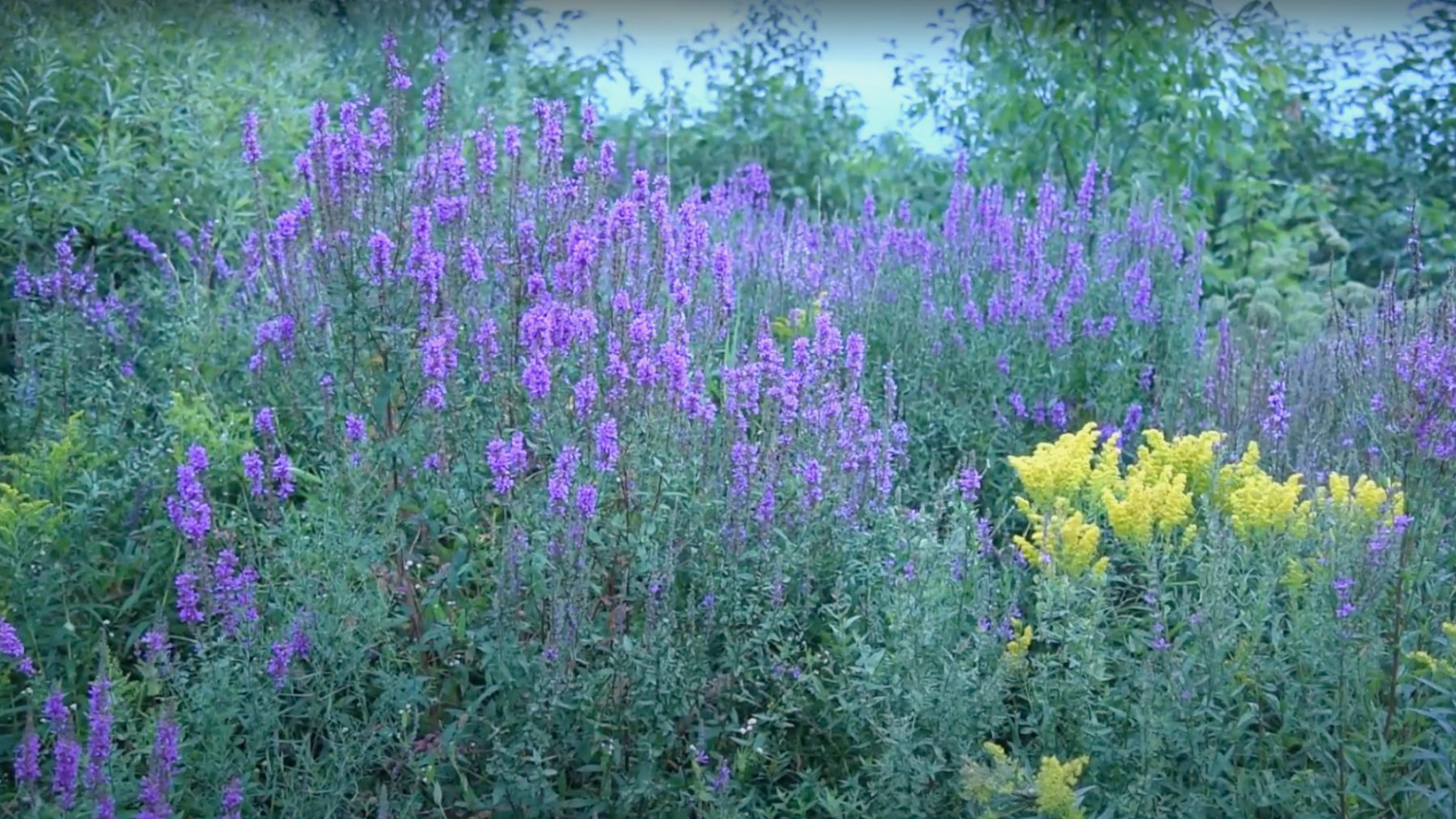 Photo Credit: Visit Marshfield
Where to find Wisconsin's spring blossoms
Flowers in Wisconsin's forests, prairies and parklands are opening, so it's a wonderful time to explore the state's spring beauty. Enjoy every colorful moment as you hike past delicate trilliums, wild irises and phlox. Here are three destinations ideal for a spring flower hike.
George W. Mead Wildlife Area
See spring come to life in a huge natural area near Marshfield in central Wisconsin. Located in the valley of the Little Eau Pleine River, this expansive wildlife area contains over 33,000 acres of wetlands, forests and grasslands. The hiking opportunities are nearly endless, as there are 80 miles of trails to explore. While you may be captivated by the wildflowers, be sure to look up; this area sees huge numbers of beautiful migratory birds in the spring and fall.
Learn more about the George W. Mead Wildlife Area.
The Blue Hills
One of Wisconsin's best-kept outdoor destinations is located in Rusk County. The Blue Hills are what's left of a mountain range that's older than the Rockies, worn by years of erosion but still rising up about 600 feet above the surrounding forest. The forest is carpeted with wildflowers every spring, fed by snowmelt and a warm sun that filters through the forest canopy. The Blue Hills Trail System has an expansive network of trails—including a segment of the Ice Age National Scenic Trail—making it a wonderful place for a spring hike.
Learn more about the Blue Hills.
Kettle Moraine State Forest—Northern Unit
Thousands of years ago, glaciers sculpted the area north of West Bend that's now home to the Northern Unit of the Kettle Moraine State Forest. Wildflowers thrive in this rolling, rocky forest and a well-developed network of trails pass fields of bellwort, trilliums and snakeroot. Good places for hiking include the Greenbush Recreation Area (13.5 miles of trails), the New Fane loop system trails (7.7 miles), the Zillmer loop area (11.4 miles), the Butler Lake loop (3 miles), the Parnell Tower loop (3.5 miles), the Tamarack loop (2 miles) and the Lake to Lake Bike Trail (6.5 miles). If you're looking for more of a flower stroll than a backcountry hike, there are some pleasant paths nearby in the city of West Bend's parks. Regner Park has a network of nature trails that are filled with flowers and flowering trees.
Learn more about the Kettle Moraine State Forest—Northern Unit and Regner Park.