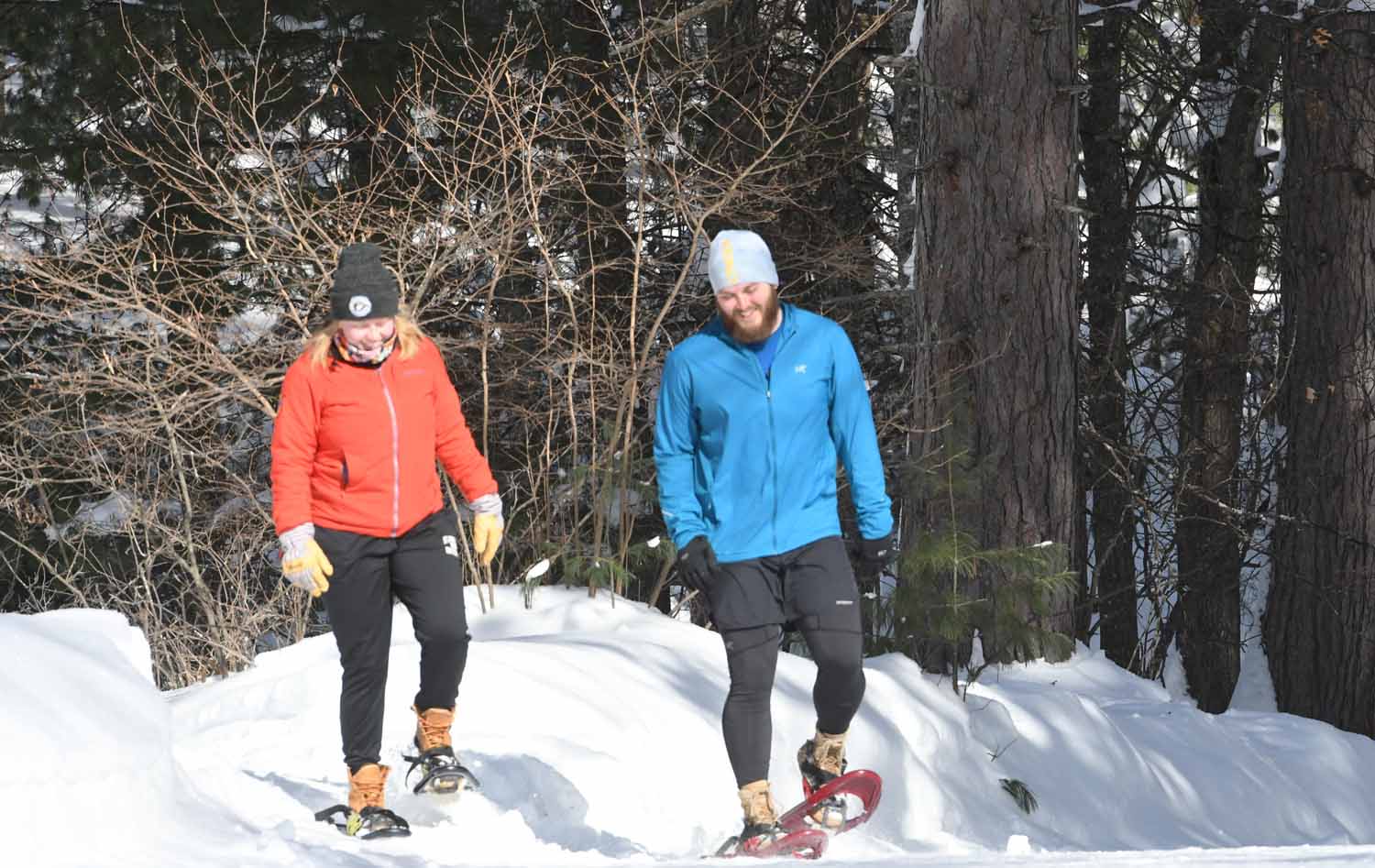 Great Snowshoeing Route: Star Lake Nature Trail System
Located on a peninsula extending out into Star Lake, this historical trail winds its way through what was, in the early 1900s, a pasture for horses hauling logs from the surrounding woods to the Star Lake Mill. This trail is also the site of the first tree plantings in Wisconsin. This trail also features some topography changes and amazing vistas of Star Lake.
No pets please.
Length: Blue loop 1-mile and red loop 2.04-miles
Location: From Boulder Junction, continue on Hwy M south about 2 miles to Hwy K and turn east. Follow Hwy K about 11 miles to Statehouse Road (on your right).
When you get to the entrance of the West Star Lake Campground, continue straight ahead.