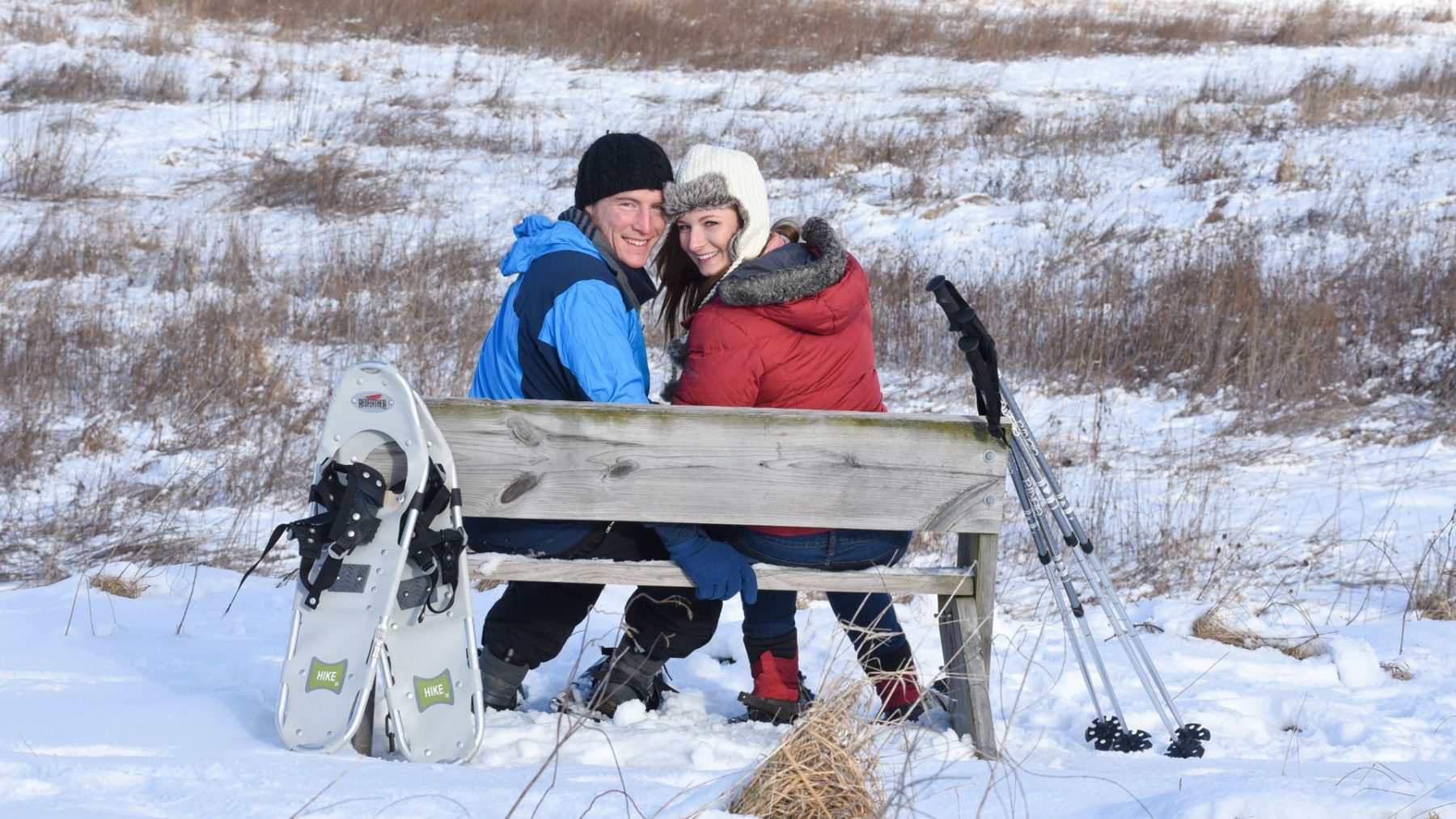 Get out and play: Your guide to active winter fun
Start the year off on the right note with some outdoor winter activities that are as fun as they are healthy. Here's what you can do and the best places to do it.
What to do: Outrun winter
Middleton is a great city for winter running because of what you'll find—or perhaps not find—underfoot. One of the city's premier running routes has a special feature that really sets it apart this time of year. The Pheasant Branch Creek Corridor Trail is constructed with a special porous asphalt surface that helps ice and snow melt away. This special trail construction keeps the surface good for running all year long. The sure footing you'll find on this trail, combined with the picturesque terrain of the wooded Pheasant Branch corridor, makes this a best bet for winter running. Looking to get off the pavement? Check out the fantastic snowshoeing trails at Pheasant Branch Conservancy.
What to do: Ski a glacier's ghost
The glaciers that once blanketed Wisconsin receded and died thousands of years ago but they continue to haunt Wisconsin's landscape. The glaciers dropped giant chunks of ice, which gouged big depressions into the soil called kettles. They also left behind huge amount of rocks and soil as they melted, forming piles of debris called moraines. So while Wisconsin's glaciers are long gone, they have left some beautiful, hilly terrain that's perfect for cross-country skiing. You'll find a nice section of it- about 30,000 acres—just north of West Bend in the northern unit of the Kettle Moraine State Forest. Today, trails run across the length of the park, and thanks to the glaciers, the scenery is unforgettable.
Three winter recreation tips:
Dress in layers
Once you get moving it's sometimes amazing how warm you can get. If you dress in layers, it's easy to shed a garment and stay the perfect temperature.
May the wind be at your back
When there's a breeze, it's always a good idea to start your winter activities headed into the wind. That way, you'll finish your workout on a warm note.
Not all water is frozen
Staying hydrated is important in the winter, just as it is in the summer. When you're out getting some exercise, don't forget to bring a beverage along.