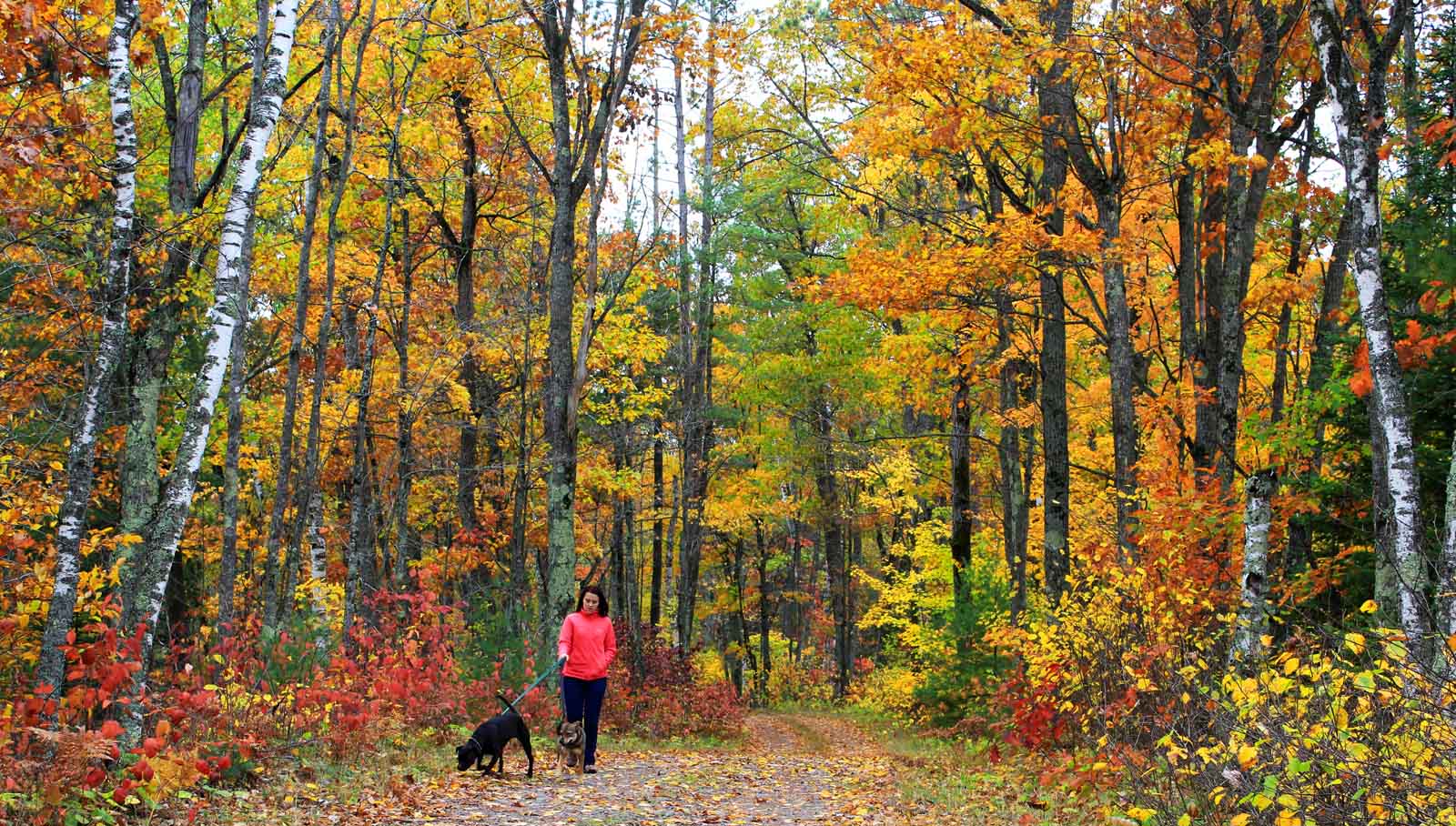 The best hiking in the Northwoods
Boulder Junction is located in the heart of some of the best hiking in the Northwoods. Our trails will take you through ancient stands of trees, along glacial lakes and through woodland openings filled with wildflowers. Here's an overview of some of Boulder's most popular hiking spots around Boulder Junction.
Escanaba-Pallette Lake Trail
This trail south of Boulder Junction offers a nice mix of rolling woodland scenery and loops as long as 8 miles. The trails in the system are a bit hilly but they offer impressive forest and lake vistas.
This scenic trail skirts picturesque Fallison Lake and is a nice place for a shorter woodland stroll. There's a picnic area on the trail so you may want to pack some food for your outing.
This expansive trail has a trailhead just outside Boulder Junction. Trails in the system run though tall pine forests and wetlands. The trail connects to the Escanaba-Pallette Lake Trail.
This mile-long interpretive loop offers gorgeous views of North Trout Lake. It's conveniently-located just off Highway M, about four miles south of Boulder Junction.
This trail is not the longest you'll find around Boulder Junction but it's one of the area's most beautiful. It traces a peninsula on Star Lake and is a popular spot for outdoor photographers.
This handicapped-accessible paved nature trail offers beautiful views of Muskellunge Lake. The trail is located near a swimming beach and it connects to the Heart of Vilas County paved bike trail system.
Located on a 1,300-acre tract of public and private land, this trail system is open for hiking and mountain biking.
Hiking supplies
Looking for hiking gear? Boulder Junction has you covered. Check out the selection at Coontail and Northern Highland Sports.