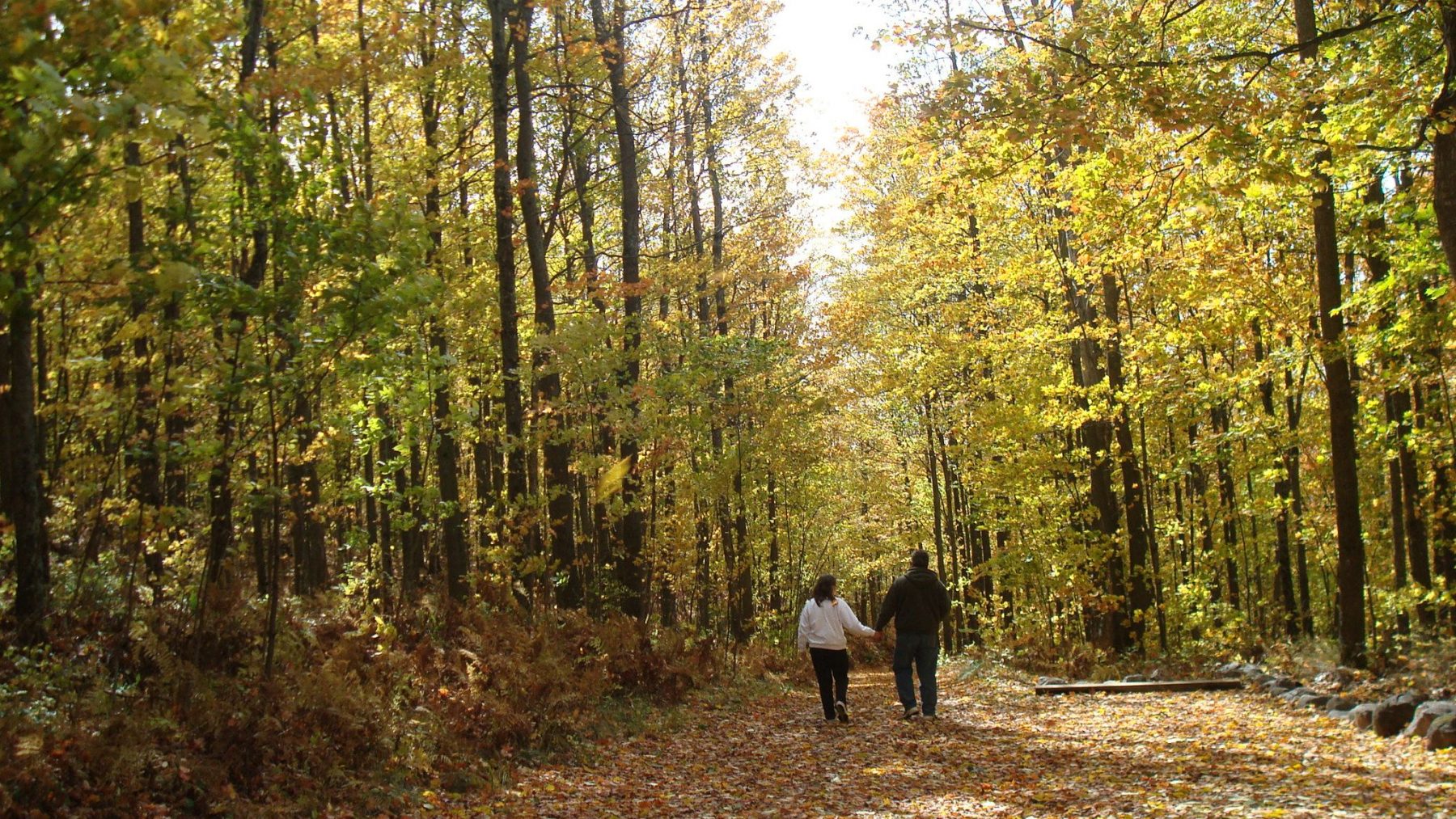 Four ways to explore the Kettle Moraine
Thousands of years ago, glaciers sculpted the area north of West Bend that's known as the Northern Unit of the Kettle Moraine State Forest. The southern boundary of this beautiful park is just north of West Bend, offering some of the region's best possibilities for outdoor recreation. There are many ways to experience the park. Here's a quick guide to getting the most out of the Kettle Moraine.
The park
The Kettle Moraine Northern Unit covers about 30,000 acres and stretches 30 miles across Sheboygan, Fond du Lac and Washington Counties. The parking lot that's closest to West Bend is on County H. There are trails that connect to the lot that will take you deep into the park. See a map of the forest here.
Hike the Kettle
The Kettle Moraine is a forest hiker's dream. The rolling terrain adds interest to any hike, but it's still accommodating to hikers who aren't interested in big elevation gains. Good places for hiking include the Greenbush Recreation Area (13.5 miles), New Fane loop system trails (7.7 miles), Zillmer loop area (11.4 miles), Butler Lake loop (3 miles), Parnell Tower loop (3.5 miles), Tamarack loop (2 miles) and the Lake to Lake Bike Trail (6.5 miles). Leashed pets are allowed on designated trails.
Bike the Kettle
The Kettle has several areas open for biking, including challenging mountain bike trails and smooth paths good for families. Mountain bikers will find 9 miles of single-track trails at the Greenbush Recreation Area and another 5.5 miles of trails at the New Fane Recreation Area. Trails are typically open April-November, depending on conditions. There's also a 6.5-mile trail open for biking that connects Mauthe Lake and Long Lake.
Ride the Kettle (Equestrian)
Bring your horse to the park! There's parking for your trailer in a lot on County Highway H. The park includes 41 miles of equestrian trails, including a main linear trail that is over 33 miles long. The trails are open to horses from April-November and there are mileage markers to help riders measure their distance.
Drive the Kettle
There's a beautiful driving route that passes through the park. The Kettle Moraine Scenic Drive traverses 115 miles of the southern and northern units of the Kettle Moraine State Forest. You can pick up the route on the north side of West Bend, where Kettle Moraine Scenic Dr./ N. Main St. crosses Hwy. 45. The route winds north, entering the state forest at Hwy. H.