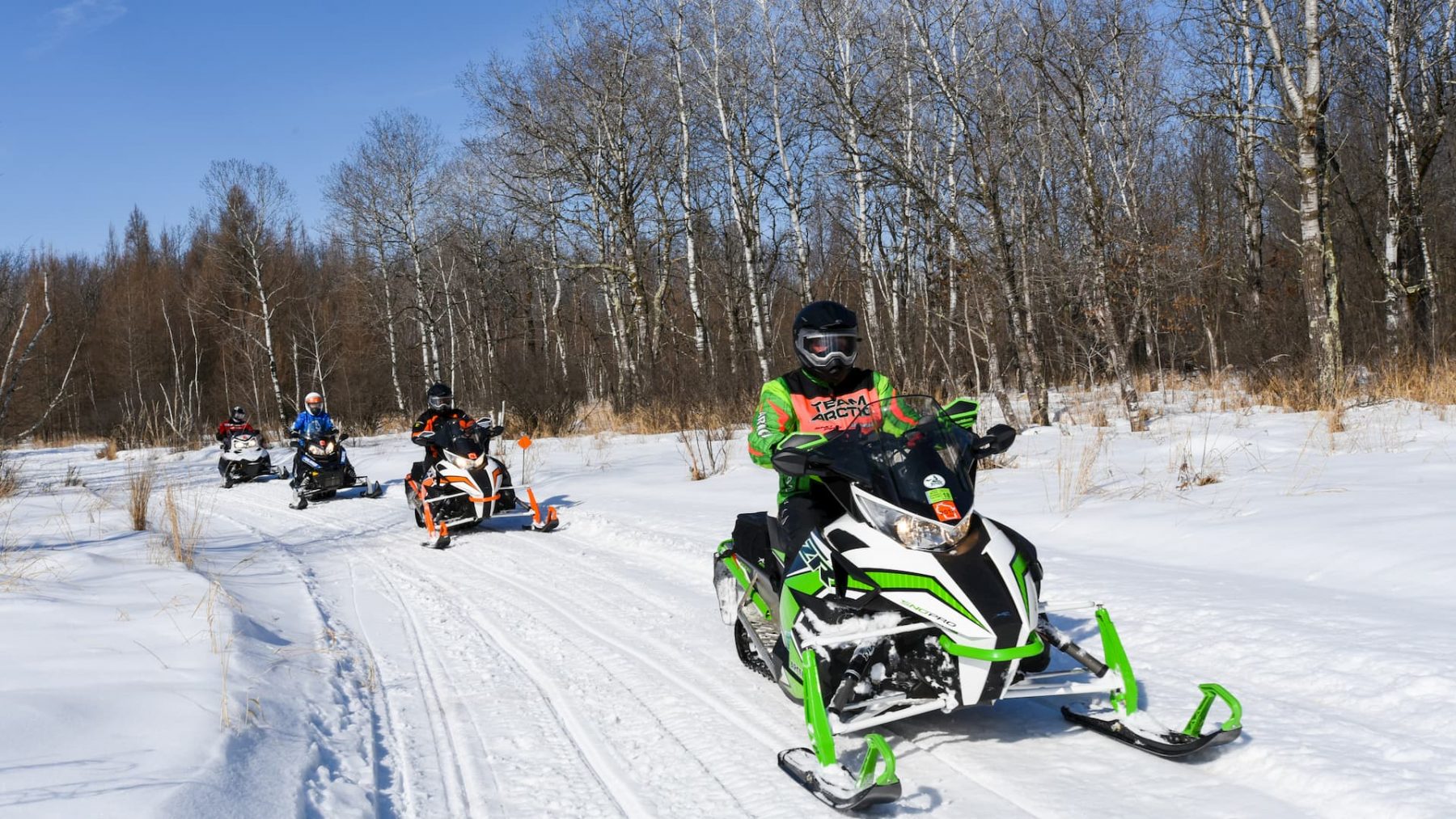 Wisconsin's best snowmobile vacations
For people who love touring Wisconsin's gorgeous winter landscapes, a snowmobile is just the ticket. The state has endless pristine winter trails that take visitors through wild forests and along the shores of glacial lakes. Other trails pass through iconic Wisconsin countryside and crossroads communities untouched by time. Ready to make tracks? Here are four snowmobile destinations to experience this winter.
Northern Wisconsin
The snowmobile trails in Northern Wisconsin are hard to beat—in Vilas County alone, there are more than 700 miles of pristine trails to explore. Boulder Junction (in Northern Vilas County) is the perfect place to make base camp. The town is surrounded by Wisconsin's largest state forest—the Northern Highland-American Legion State Forest—and routes will take you through some gorgeous unspoiled scenery. In town, you'll find plenty of cozy lodging, including resorts, hotels and rental homes.
Lake Superior
Trails in northern Wisconsin benefit from the greatest of the Great Lakes—Lake Superior generates massive amounts of lake-effect snow. The trails are almost endless in this part of the state. In Bayfield County, you'll find more than 600 miles of trails and another 1,000 miles of ungroomed forest roads. Communities to explore include Iron River, Cable, Drummond, Red Cliff, Cornucopia, Washburn and Bayfield.
Central Wisconsin
Outstanding snowmobiling might be closer than you think. In Central Wisconsin, you'll find sprawling natural areas and gorgeous open farmland and lodging that won't break the bank. Wood County has more than 270 miles of trails that are carefully maintained by seven active snowmobile clubs. A good place for a home base is Marshfield—quality lodging is plentiful and affordable.
Northwest Wisconsin
Another gem of a snowmobile destination is Rusk County. This county has all the wild beauty of the Northwoods without the crowds. The county is home to four wild rivers and an amazing ancient mountain range called the Blue Hills. Local clubs have built cozy trailside shelters—stop inside to warm up by the fire. Ladysmith, the county seat, has plenty of restaurants to fuel your adventure and lodging properties with easy access to the trails.