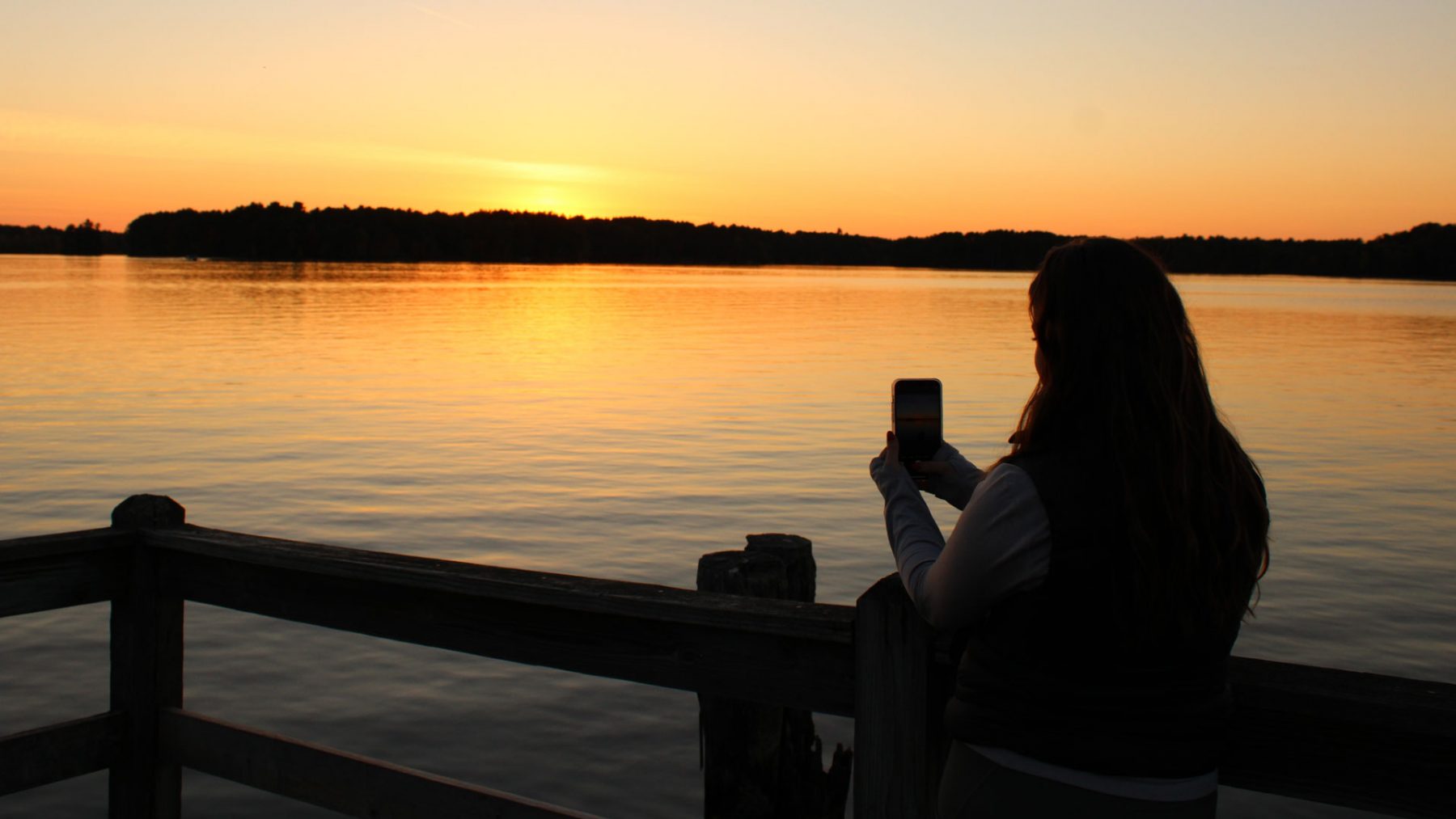 Where to find Wisconsin's best sunset spots
There's nothing like a stunning sunset to cap off a day of adventure in Wisconsin. Here's a region-by-region guide on where to find some of the state's best sunsets.
Northern Wisconsin
Looking for a wonderful sunset in the Northwoods of Wisconsin? Just add water. Oneida County and Vilas County are home to one of the largest concentrations of freshwater lakes in the world, so it's easy to find a lakeside spot to catch a beautiful sunset, whether you're strolling by a lake in Boulder Junction or exploring Oneida County's scenic trails.
Here are a few suggestions on where to see stunning sunsets in northern Wisconsin:
Central Wisconsin
The central part of the state has abundant places to take in a stunning sunset as well, including the charming river towns along the Wisconsin Great River Road (which follows the Mississippi River on the west side of the state), parks and natural areas in Wausau, Stevens Point, and beyond, and beaches all along Lake Michigan.
A few great places to see sunsets in central Wisconsin:
Southern Wisconsin
You'll find Wisconsin's two biggest cities—Milwaukee and Madison—in the southern third of the state, but that doesn't mean you'll miss out on great sunsets either. Southern Wisconsin is home to lots of lakes, parks, and other scenic spots to watch a sunset.
Don't miss these southern Wisconsin sunset hotspots: