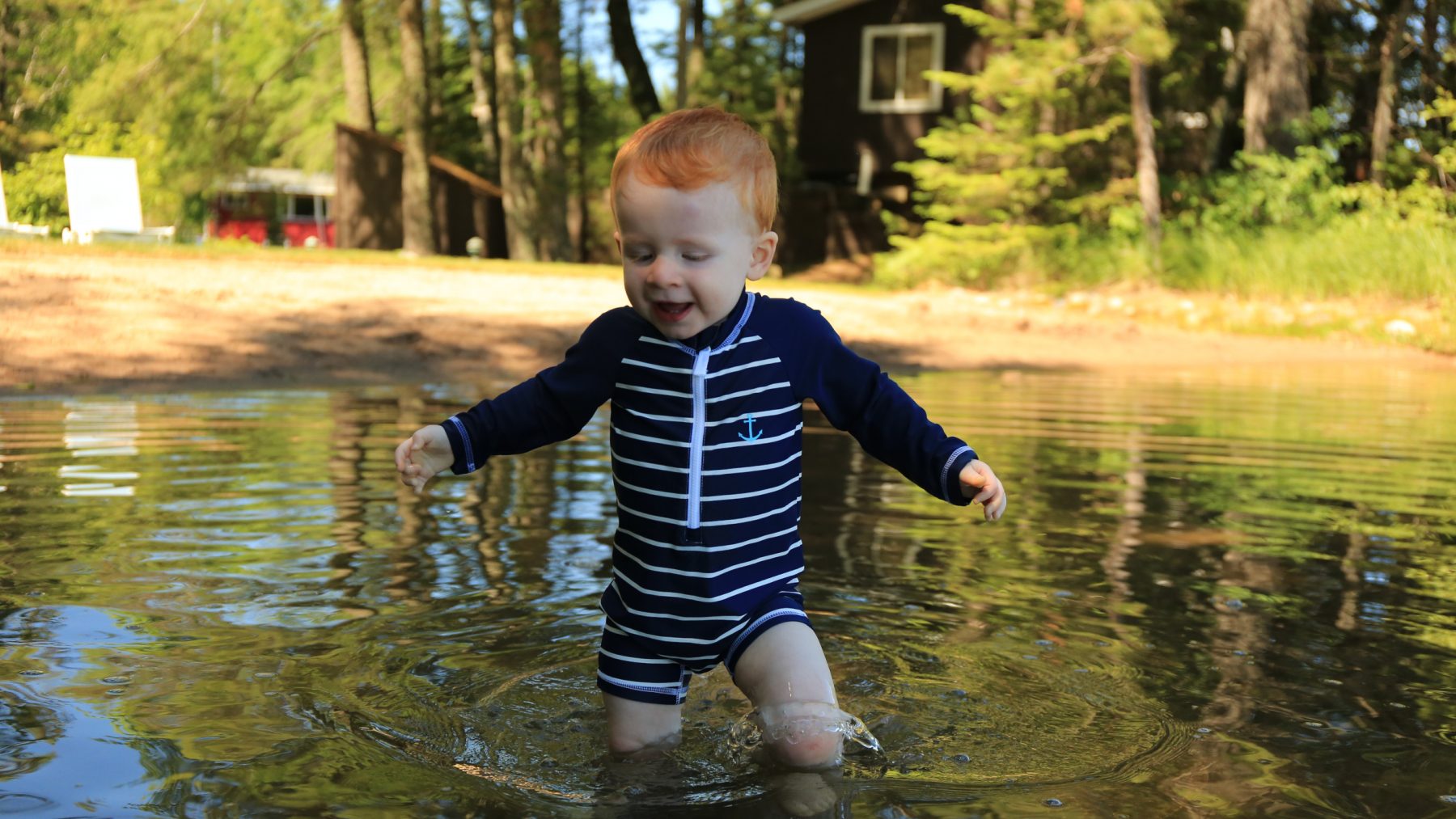 Photo: Boulder Junction Chamber of Commerce
Wisconsin beaches that are fun for the whole family
Wisconsin is home to more than 11,000 lakes, so it's pretty easy to find a beach to explore on those hot summer days. Whether you want to dip a toe in a scenic Northwoods lake or take a swim in one of the Great Lakes, you'll find lots of options to explore. Here are a few of our favorite hidden gems.
A short bike ride (or drive) from Boulder Junction's cozy downtown, you'll find Nichols Beach, a popular Northwoods swimming spot. At just 37 acres, Nichols Lake not a large lake, but the north side features a spacious public beach that's ideal for summer relaxation. From Boulder Junction, follow County Highway K west, turn left on County Highway H and then left onto Nichols Lake Lane. Nichols Lake Lane will dead end at the parking area for the beach.
Vilas County is home to several other public beaches and swim areas. Find more information here.
Located in the heart of downtown Minocqua, Torpy Park covers 4 acres and is home to a large swimming beach on Lake Minocqua. The park is also home to a playground, tennis courts, a sand volleyball court, picnic shelters, and more.
Take a dip in Lake Michigan at this massive 50-acre sand beach in Manitowoc-Two Rivers, which offers plenty of opportunities for a fun day on (or in) the water—the beach has a dedicated jet ski and kayak launch, as well as picnic areas, volleyball courts, and basketball courts.
Regner Community Park, West Bend
After a short drive from Milwaukee, you'll find yourself in the charming community of West Bend. While West Bend is known for attractions like the renowned Museum of Wisconsin Art, it's also a great place to take the family on a warm summer weekend. Head to Regner Community Park to find a soft sand beach that's perfect for small kids. There's also a splash pad and a café that serves concessions, so it's a great place to spend the day.
With more than 1,100 lakes, you're never far from a beach in Oneida County. Maple Lake in Three Lakes is one of our favorite little beaches in the Northwoods. Located in the heart of Three Lakes, it's got a public beach, and it's a small lake, so the water is always calm (and often a little warmer than larger lakes in the Northwoods). There's also a pavilion that can be reserved for special events. Find more Oneida County beaches here.