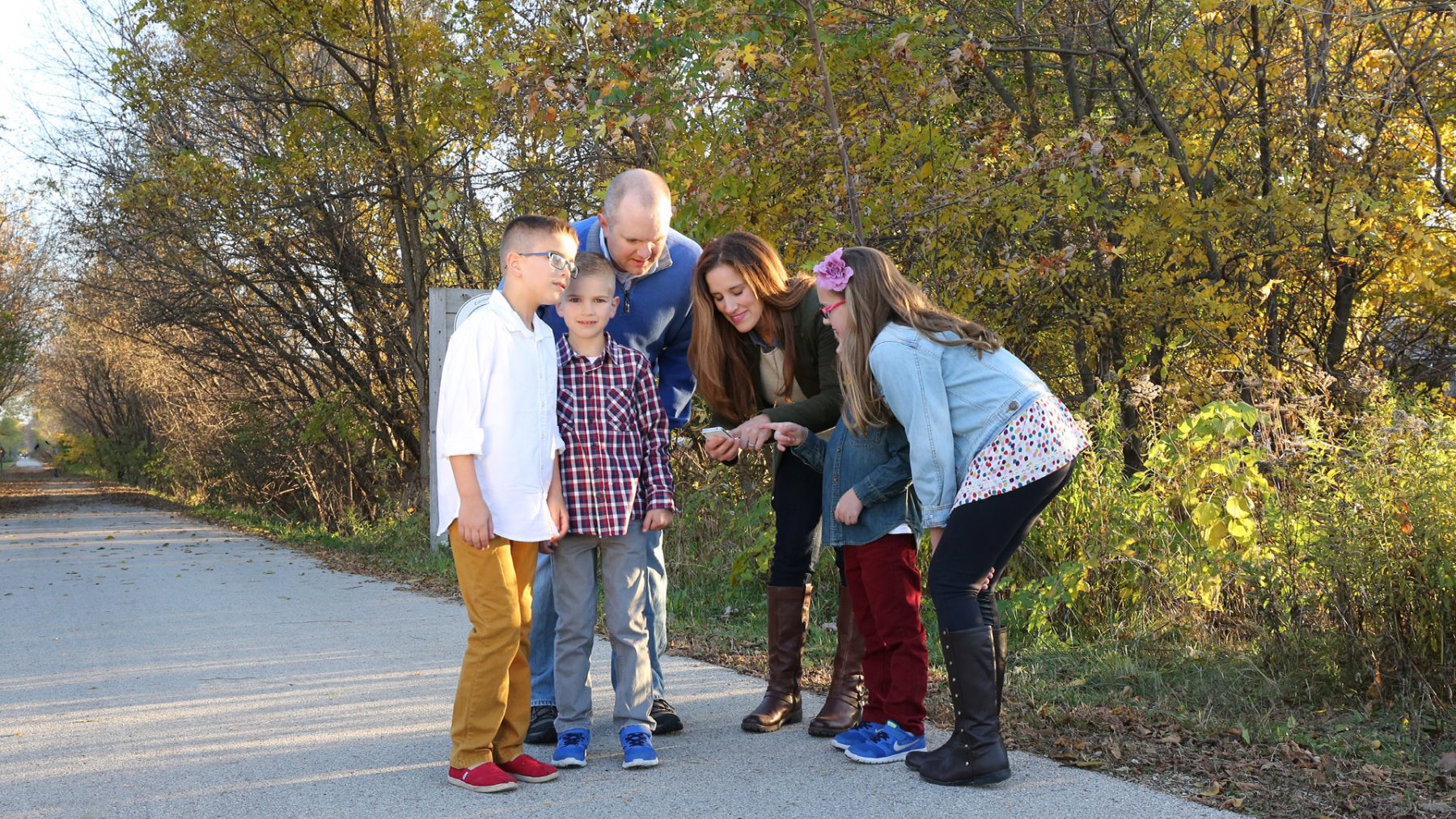 Discover a better family getaway
These days, families are searching for new ways to spend quality time outdoors, and many are discovering—or rediscovering—geocaching. Geocaching is a high-tech treasure hunt that you can play with a smartphone or GPS device, and all across Wisconsin, there are hidden caches waiting to be discovered. Want to join the fun? Here are four places to get started.
The Geocaching Capital of the Midwest™
The charming community of West Bend is a mecca for geocachers. Known as the Geocaching Capital of the Midwest™, West Bend boasts more than 1,600 caches within a 10-mile radius. These caches are hidden all over the city—you'll find them near historic buildings, in lush green spaces and near the tranquil Milwaukee River.
West Bend is a wonderful place for a weekend getaway. It's home to some beautiful parks and trails, and there's plenty of affordable lodging. You might want to start planning a return trip—each August, the city hosts the West Bend $1,000 Cache Ba$h, which attracts geocachers from around the world.
Find treasure among forests and lakes
Vilas County is a gorgeous Northwoods destination with plenty of space for families to explore. It's home to vast forests and more than 1,300 glacial lakes. Geocaching is a unique way to experience this incredible landscape. You'll find caches in parks, trails and near roadways. They are located all over the county but are in especially large numbers around Boulder Junction and Eagle River.
Adventure in the land of four rivers
Four beautiful rivers cut through Rusk County: the Chippewa River, the Flambeau River, the Jump River and the Thornapple River. There are hundreds of geocaches hidden near these beautiful waters and in other places like the wild and rugged Blue Hills, which is the remains of an ancient mountain range. Interested in a getaway? Rusk County has plenty of lodging options. Families will find a nice mix of lodging properties, from resorts to hotels to bed & breakfasts.
Set your coordinates for family adventure
The friendly community of Middleton welcomes families—it's called the Good Neighbor City for a reason. Visitors will find lively attractions, award-winning parks and trails, and families are welcomed with open arms. Start by discovering the caches near Middleton's hotels and then head to the city's numerous greenspaces for relaxing fun. Many caches are located in tranquil community parks, but you may want to also check out Pheasant Branch Conservancy, which is home to beautiful flowers and expansive views.