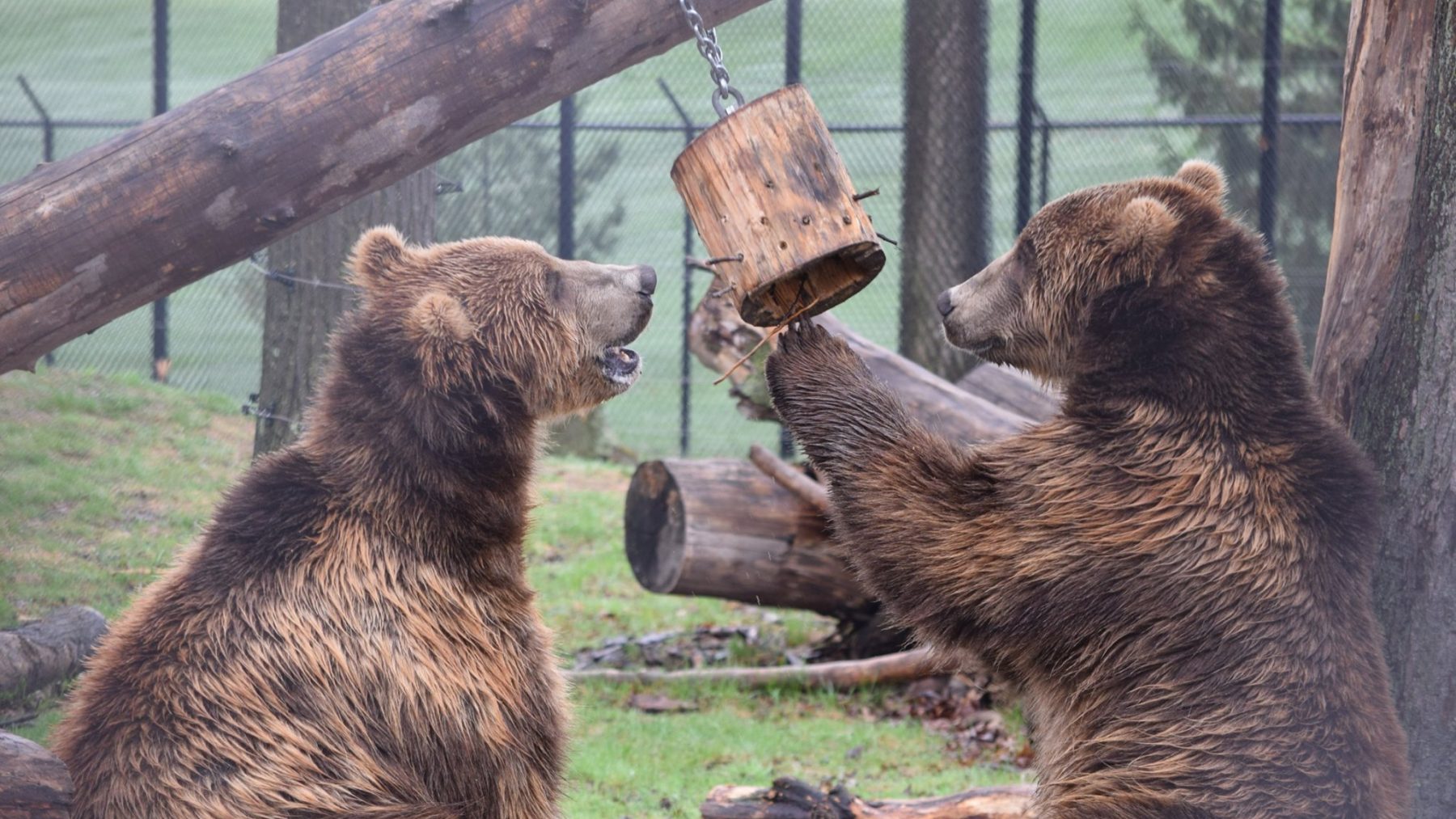 Bear-y Interesting Backstory
The Wildwood Zoo welcomes back guests on June 1st!
Read on to learn how Kodiak bears Munsey & Boda came to live in Marshfield!
Bear Beginnings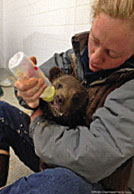 In October of 2015, the Wildwood Zoo welcomed Munsey & Boda, twin Kodiak bear cubs from Alaska. However, their story started 5 months earlier, when the cubs' mother was illegally shot and killed by an unguided hunter. Although brown bear hunting in Kodiak is open through mid-May, it's never legal to kill a sow with cubs. At 4 months old, brown bear cubs are almost entirely dependent on their mother for food and protection, and only about half make it to adulthood.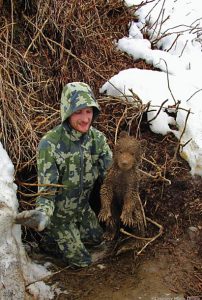 With the sow dead, the cubs had almost no chance of survival in the wild. Luckily Tim, a guide from the Munsey's Bear Camp, which provides family-friendly bear viewing and photographic experiences, had been watching them with a spotting scope. After discovering their mother had been shot, Mike Munsey contacted the Alaska Department of Fish & Game and was authorized to rescue the cubs.
Tim, along with Brandon and Harry, brought the cubs back to one of Munsey's cabins, where they stayed overnight until biologist Nate Svoboda could reach them the following day. Svoboda found the cubs hiding under a bed in the cabin, exhausted and frightened, and accompanied them to the Alaska Zoo, where they were fed, cared for and nursed back to health.
Happy Homecoming
As one of the few zoos in the "lower 48" to be an adopted home to the Kodiak bear, Wildwood Zoo created an environment for our bears that rivssl exhibits in much larger cities, such as San Diego or Milwaukee, using bridges to connect habitats in a relatively new design. A 15-foot-wide glass viewing window encourages up-close and personal bear encounters, and provides shade and shelter for visitors.
After the new JP Adler Kodiak Bear Exhibit was completed, and Marshfield welcomed the cubs to their new home, everyone in the community suggested names, and the top 6 were presented via survey to the public. Over 2,500 votes were received, with the overwhelming majority choosing Munsey & Boda, honoring Mike Munsey, who was instrumental in rescuing the cubs, and Nate Svoboda, the wildlife biologist who nursed them back to health.
Wildwood Zoo Hours
April 1 – Memorial Day Daily, 7:30am – 6:00pm
Memorial Day – Labor Day Daily, 7:30am-7:30pm
Labor Day – October 31 Daily, 7:30am – 6:00pm
November 1 – March 31 7:30am-2:30pm
The zoo is closed on Thanksgiving, Christmas Eve, Christmas Day & News Year's Day.
We cannot guarantee that the bears will be available for viewing, due to feeding schedules or the bears deciding to play in their large natural habitat.