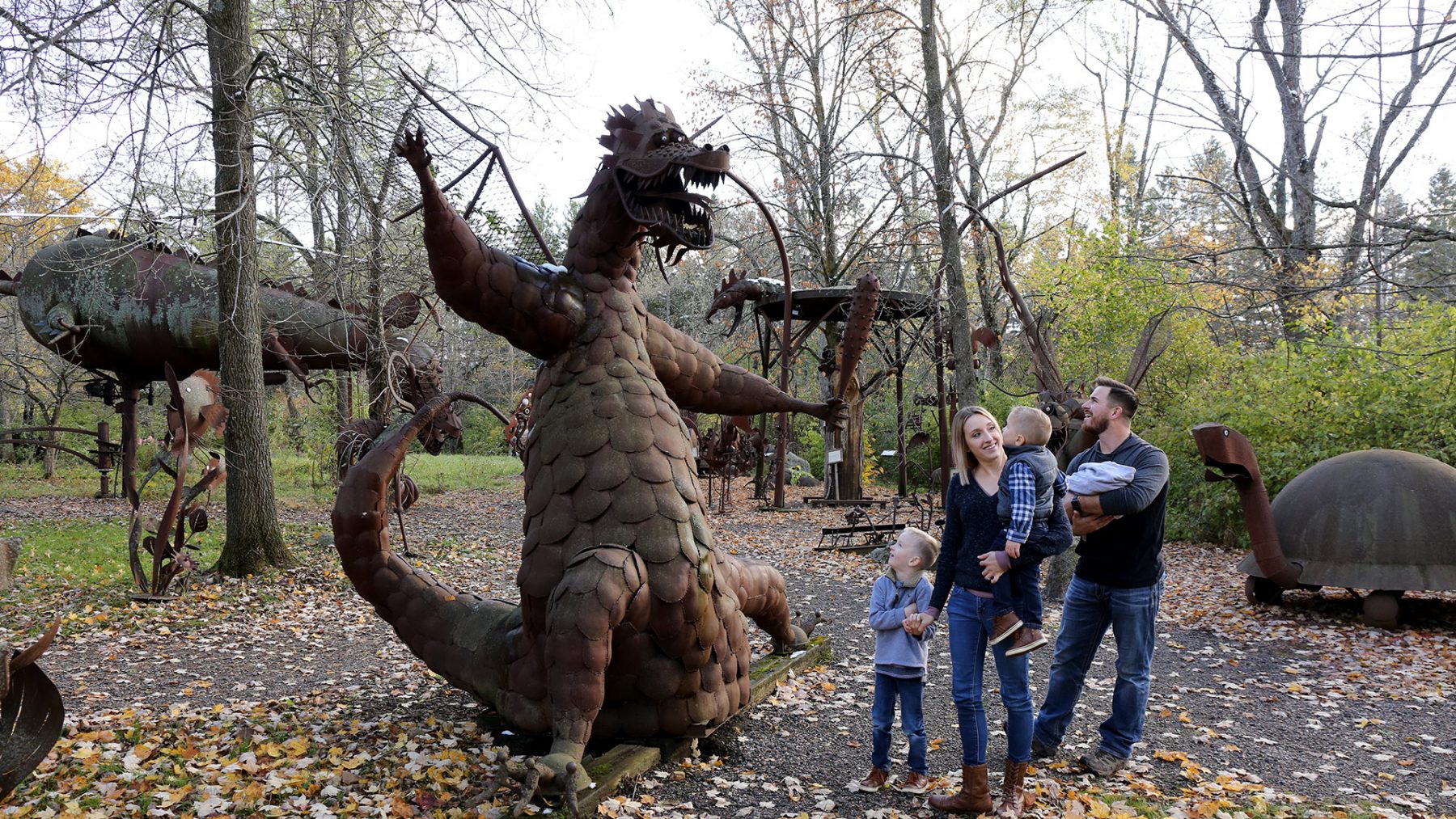 Photo Credit: Visit Marshfield
Need a change of scenery? Late fall can be a fantastic time to experience the beauty of Wisconsin. Summer crowds are a memory, so finding a tranquil trail or quiet lakeshore is no problem. Lodging properties have more vacancies so it's possible to book a hotel, resort or cabin with extra space and a fast Internet connection if you need to stay connected. Here are a few more reasons why it's hard to beat a late fall Wisconsin getaway.
Scenery
Our fall color report will help you find the peak seasons for every region of the state. But some of the best getaways can happen after colors have reached their peak. New vistas begin to appear in the forest, showing off impressive lake views and giving visitors a chance to see wildlife like deer and turkeys. Trails are perfect for hiking—put on some comfortable boots, a warm sweater and enjoy the fresh air.
A good bet for late fall scenery: Boulder Junction. Located in the Northwoods, this charming town is tucked into the Northern Highland-American Legion State forest. Great hiking can be found on the edge of town on the Lumberjack Trail—plus, there are plenty of comfortable lodging options for visitors.
Shopping
Wisconsin's small businesses offer unique items and personal customer service that you'll never find online. See this year's cool weather fashions or get a jump on holiday shopping. This is a great year to savor the little things in life like taking care to find the perfect gift.
A good place for a late-fall shopping getaway is Middleton. The city's historic downtown is peppered with wonderful independent stores, and a short drive away, Greenway Station beckons shoppers with high-quality retailers and tranquil outdoor walkways.
Attractions
Wisconsin is filled with outdoor attractions that are perfect for a late-fall afternoon. From historic sights to sculpture parks, there's no shortage of things to do outside in the fresh fall air.
A good bet for late fall attractions is Marshfield. The city's historic zoo is home to cougars, wolves, and twin Kodiak bears, and it can be enjoyed via tranquil walking paths or a special driving route. North of Town, Jurustic Park is a quirky metal sculpture park that has to be seen to be believed.