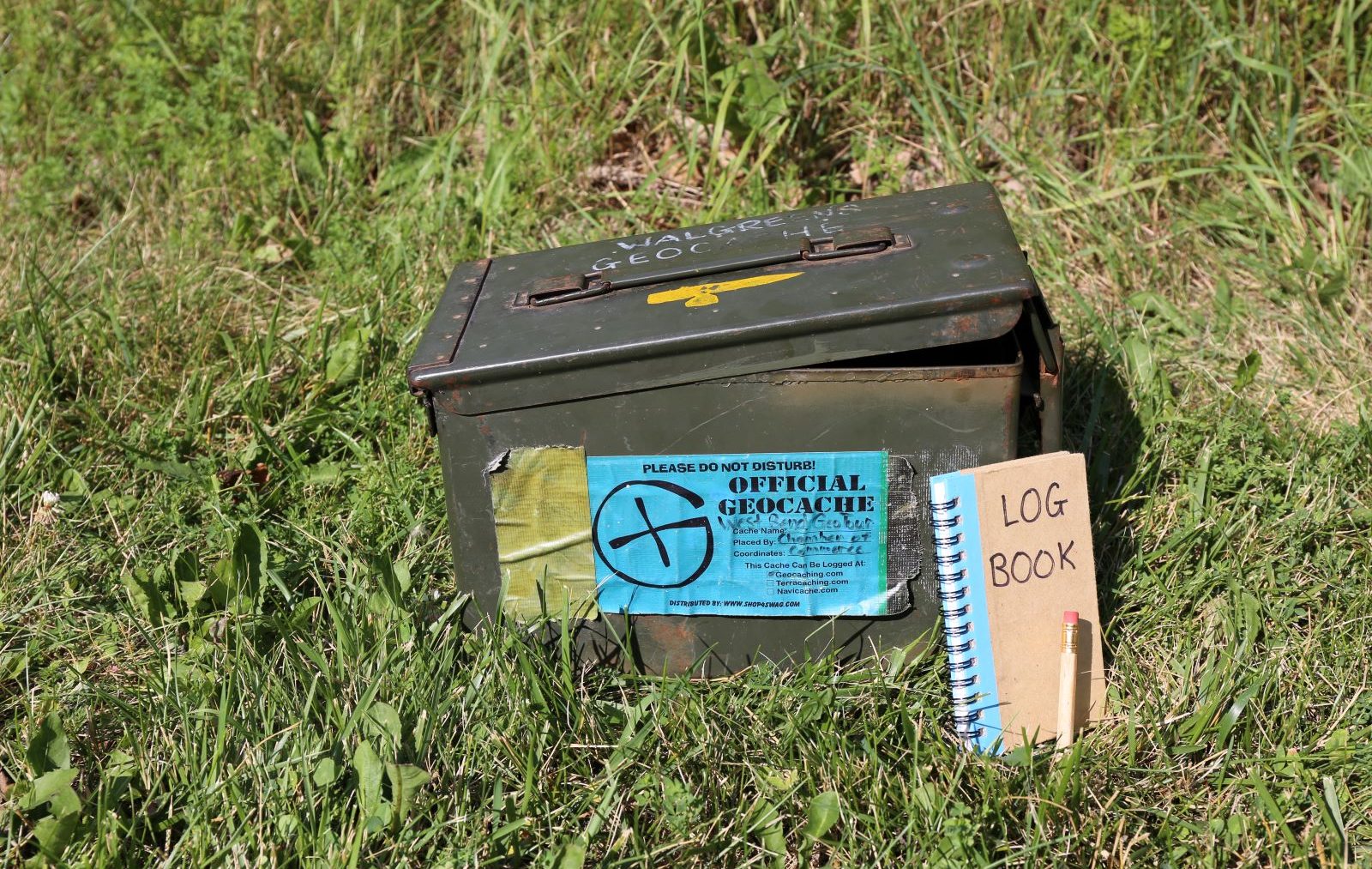 Your spring geocaching guide
Spring is one of the best seasons for geocaching and West Bend is the place to go. West Bend is the Geocaching Capital of the Midwest™, boasting over 1,600 caches within a 10-mile drive of downtown! Geocaching is a high-tech version of treasure hunting – anyone with a smartphone and a sense of adventure can discover hidden caches throughout the area. And if you're new to geocaching, spring is the perfect time to give it a try. New foliage makes some caches a little easier to find! Here's a guide to what you can uncover this spring.
New caches
West Bend's collection of geocaches is always expanding – 66 new caches were added to the list last year and more caches will be placed to celebrate the 2018 West Bend $1000 Cache Ba$h. Find caches hidden in the heart of downtown and many others in surrounding areas. You'll never run out of caches to discover in West Bend!
Scenic views
Many of West Bend's geocaches are located in the community's parks and green spaces, including the Kettle Moraine State Forest, the Eisenbahn State Trail and Regner Community Park, the site of the Cache Ba$h. Take a moment to admire the surroundings during your search – you'll encounter many scenic spring views on your geocaching trek!
Art and history
Discover geocaches next to attractions like the Museum of Wisconsin Art, Old Courthouse Museum and Old Sheriff's Residence and Jail. Take time during your hunt to explore these fascinating attractions—they are also good places to take a break on a cool spring day.
Wisconsin's oldest geocache
Just 15 miles from West Bend you'll find the state's oldest geocache. Codenamed GC3B1, it's located in the Pike Lake Unit of the Kettle Moraine State Forest and was hidden more than 17 years ago. Have fun searching it out!