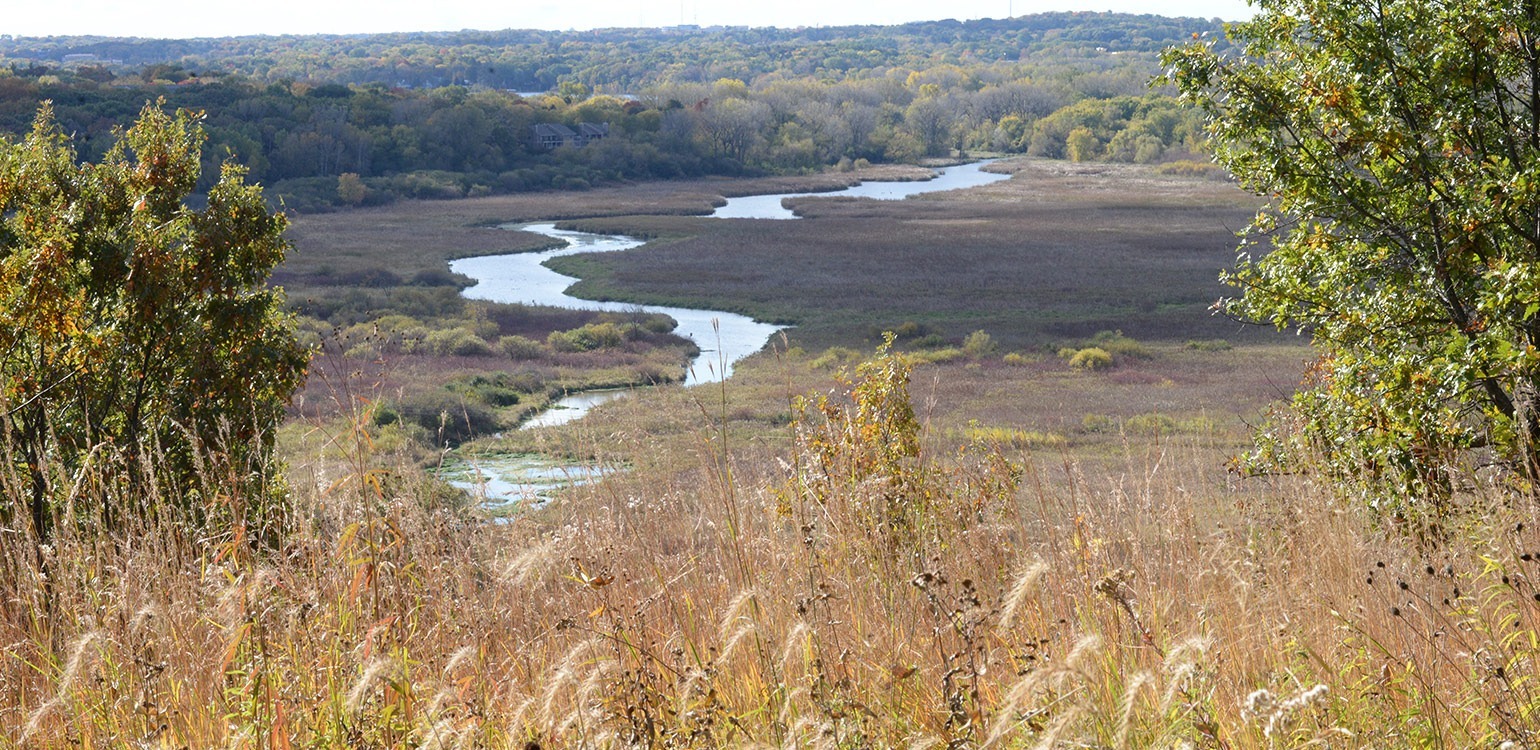 How to explore Pheasant Branch Conservancy
Pheasant Branch Conservancy in Middleton is a great place to get outdoors—it's home to hiking and biking trails, bubbling freshwater springs and unique Native American mounds. But what do you really know about this beautiful natural area on the outskirts of the city? Read on to find out all you need to know before you go.
What is Pheasant Branch Conservancy?
Pheasant Branch Conservancy is a 550-acre protected natural area in Middleton that's home to an open-water marsh, springs, prairies, meadows, lowland forest and wooded hills. The conservancy's wetlands and several springs—as well as Pheasant Branch Creek—provide fresh water for Lake Mendota. It's also home to a wide variety of animals, including deer, sandhill cranes, songbirds and frogs.
Where is it?
Pheasant Branch Conservancy is located on the northern edge of Middleton, off County Highway M (Century Avenue). Parking is available at two smaller lots along Pheasant Branch Drive on the west side of the conservancy or in the larger lot at Orchid Heights Park, which has easy access to Pheasant Branch's trail system.
Another alternative is to park in the lot on Branch Street and Century Avenue and take the Pheasant Branch Trail into the conservancy.
When is Pheasant Branch Conservancy open?
Pheasant Branch Conservancy is open from 7am to 10pm daily.
What can you do there?
Pheasant Branch Conservancy is home to several miles of multi-use and hiking trails, including a 3.3-mile main loop that circles the majority of the property. The multi-use trails feature a mix of paved and unpaved segments and are popular among bikers, who can connect to the Pheasant Branch Creek Corridor Trail and Middleton's other great biking options for a longer ride.
Walk up Frederick's Hill on the northern edge of the conservancy to reach an observation platform that overlooks the marsh and several Native American mounds. Near the southeastern end of the hill, you'll find another observation platform that offers a view of Frederick Springs, one of two large sets of springs at the property—every day, these springs send more than 2.6 million gallons of freshwater into the marsh and Lake Mendota.
Birdwatching and wildlife viewing are also popular activities in the conservancy.
When's the best time of year to visit Pheasant Branch Conservancy?
It all depends on what you want to do. Hiking and biking are great options in spring, summer and fall. Birdwatching opportunities—Pheasant Branch is a fabulous place to see cranes, herons, hawks and songbirds—are abundant during the spring and fall migrations, and summer is a perfect time for a sunset hike. In winter, Pheasant Branch is home to a designated snowshoeing trail.