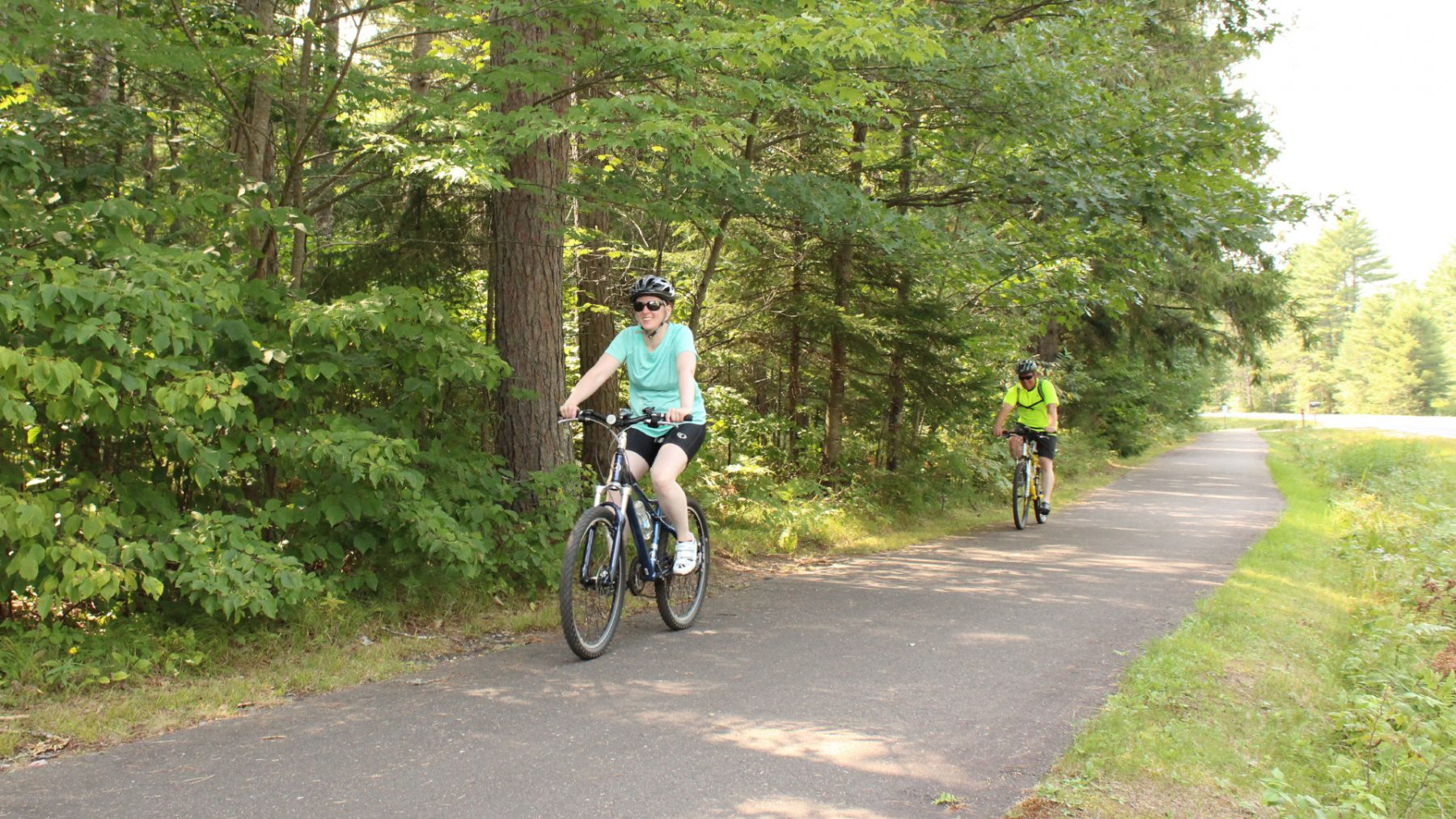 Photo Credit: Vilas County Tourism
Three places to pedal into the season
Air up your tires—it's the best time of year to get on your bike and ride in Wisconsin. You won't have to outrun any mosquitoes or worry about beating the heat: the air is fresh, the countryside is gorgeous and the forests are bursting with blossoms. It's the perfect time to take in Wisconsin on two wheels. Here's where to ride.
In the Northwoods of Wisconsin, this paved bike trail will take you through one of the state's most beautiful forests. The Heart of Vilas County Paved Bike Trail System cuts through the Northern Highland-American Legion State Forest and connects the communities of St. Germain, Sayner, Boulder Junction and Manitowish Waters. You don't need to be an experienced mountain biker or own any special equipment—the trail system features smooth pavement suitable for all riders. All you need is the desire to take in some spring scenery.
The name of this 25-mile trail comes from the German word for "railroad." The five-mile section of the trail that passes through West Bend is paved, making the Eisenbahn suitable for every type of bicycle. See the peaceful, rural countryside filling with green as spring remakes the landscape. As the trail runs northward from West Bend, it passes just west of the Northern Unit of the Kettle Moraine State Forest, a storybook landscape of ridges and rolling green hills.
One of the best spring bike rides in south central Wisconsin starts in Fitchburg. The Capital City State Trail runs 17 miles from Fitchburg through downtown Madison and beyond. Some of the trails are on former rail lines (the Chicago, Milwaukee, St. Paul and Pacific Railroad and the Chicago and North Western Railroad), but much of the trail was built away from the railway, so there are some gentle curves and small hills. The trail connects to the Southwest Commuter Path, the Badger State Trail and the Cannonball Path.