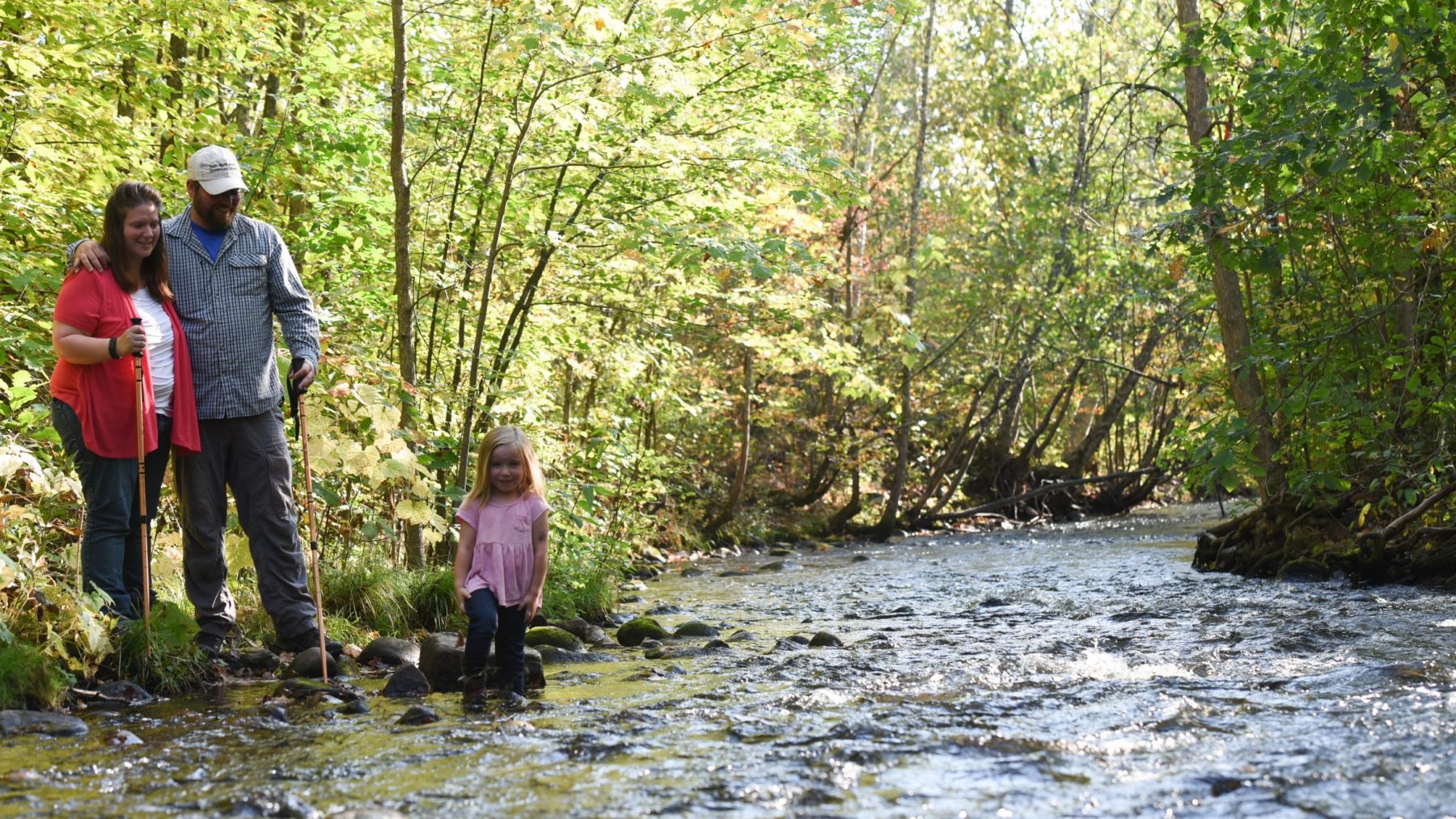 Discover Wisconsin's natural wonders this fall
Fall is the perfect time to get out into nature in the Badger State. Search for a herd of "ghost deer" in the Northwoods, see fall colors in the remnants of an ancient mountain range or get a panoramic view from Wisconsin's largest state park—here's what to see and do.
Find Boulder Junction's 'ghost deer'
No, we're not spinning a spooky Halloween story—the charming city of Boulder Junction in Vilas County in the Northwoods of Wisconsin is home to a healthy population (possibly the state's largest) of white deer, known more poetically as "ghost deer." These pure-white deer are an amazing sight—though not a common one—any time of year in Boulder Junction, but it's especially impressive to spot one nestled among the fall colors of the Northwoods.
Explore the Blue Hills
Did you know that northwestern Wisconsin is home to a mountain range that's older than the Rockies? It's true—the Blue Hills in Rusk County are what's left of an ancient mountain range that's been worn by eons of erosion but still rise about 600 feet above the surrounding forest. Today, it's a popular destination for outdoor recreation and wildlife viewing and includes the Blue Hills Trail System, a series of routes that take users through the area's beautiful landscape.
Discover the trails in the Kettle Moraine State Forest
The Kettle Moraine State Forest is divided into two main sections—the Northern Unit, located near West Bend, and the Southern Unit, located near Whitewater—and takes its name from the geologic formations that shape the land. The Northern Unit of the Kettle Moraine State Forest spans 30,000 acres of rolling wooded hills north of West Bend, and offers outstanding hiking, mountain biking and year-round recreation. It also includes a segment of the state's famous Ice Age Trail.
Visit Devil's Lake State Park
Head to Baraboo in south-central Wisconsin—about an hour's drive north of Madison—to find Devil's Lake State Park. The park, which is Wisconsin's largest and welcomes about 3 million visitors a year, covers 10,000 acres surrounding scenic 360-acre Devil's Lake, a popular destination for boating, beachgoing and cooking out. At the park, outdoors enthusiasts can enjoy hikes along 500-foot bluffs overlooking the lake, part of nearly 30 miles of hiking trails that cut through the stunning Sauk County scenery.