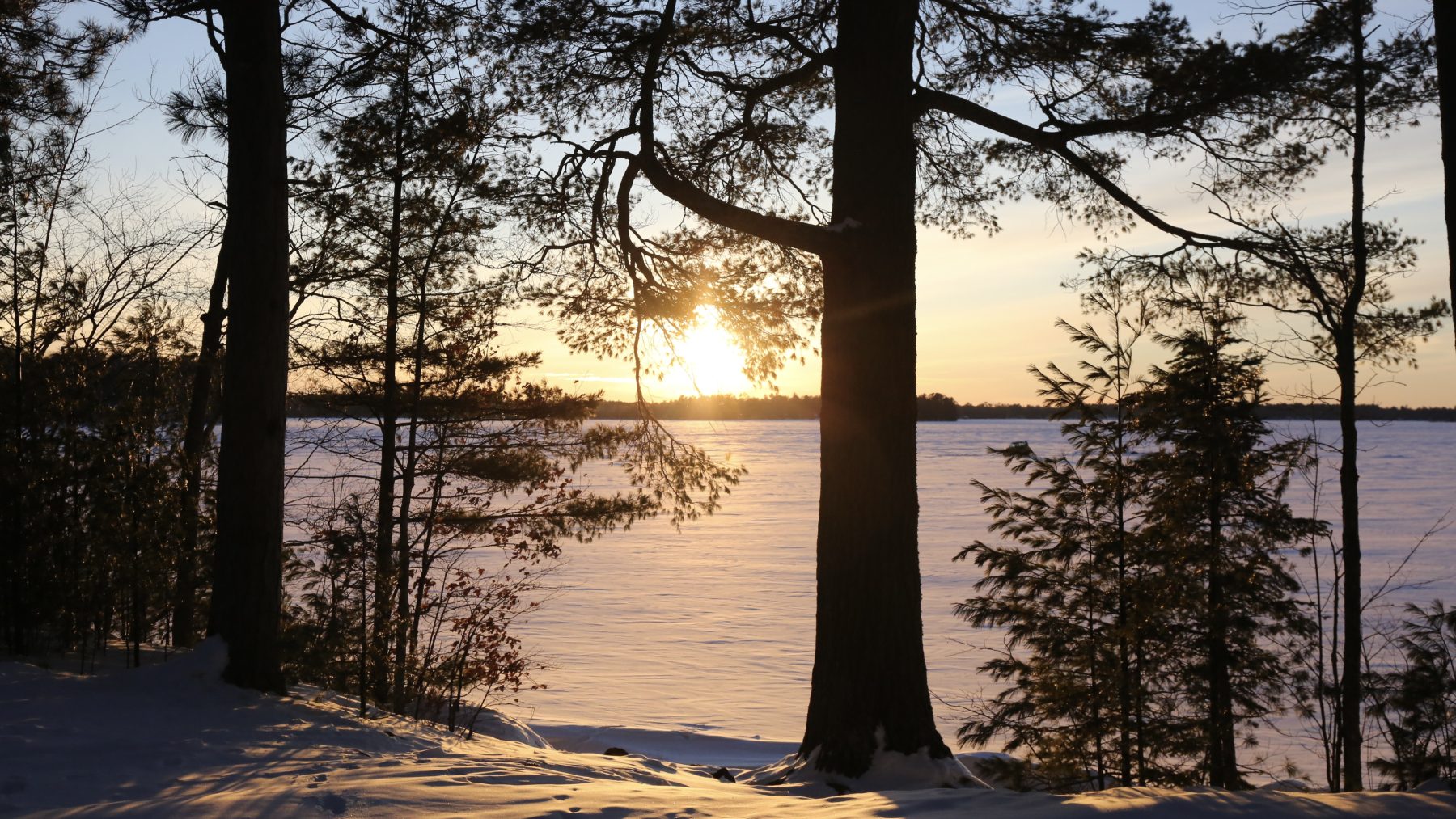 The best spots for winter scenery in Wisconsin's Northwoods
Wisconsin is a state known for its gorgeous scenery, and this time of year, the frozen beauty of the landscape is simply stunning. From ancient forests to scenic lakeshores, there's a lot to take in. Get your camera ready—here are a few of our favorite scenic spots to see this winter.
Vilas County: Van Vliet Hemlocks
Vilas County is a beautiful slice of the Northwoods, covered by vast tracts of forest and more than 1,300 lakes. Nature lovers will find a lot of special spots in Vilas County, but one of the most scenic is the Van Vliet Hemlocks. It's one of the largest old-growth hemlock hardwood forests in the region, now a rarity in Wisconsin. Bring some snowshoes to explore this peaceful place in winter. You'll trek past trees that have stood watch for hundreds of years.
Boulder Junction: North Trout Lake
Boulder Junction is tucked into the state's largest forest (the Northern Highland-American Legion State Forest), and it's surrounded by 94 glacial lakes that offer incredible sunsets year-round. One popular spot to take in the show: North Trout Lake, which is easily reached by nature lovers even when the Northwoods is covered by a thick blanket of snow. You can see a great view just steps from a parking area off Highway M on Ben Bendrick Drive. Enjoy the sunset and then head to warm up in one of Boulder Junction's cozy restaurants.
Oneida County: Squirrel River Pines State Natural Area
The Squirrel River Pines State Natural Area is a remote and gorgeous spot west of Minocqua. Covered with massive, century-old pines, the natural area is spectacular in the winter. The best way to experience this special place during the winter is via Minocqua Winter Park, which maintains a cross-country ski trail through the area. Ski rentals and lessons are available at the park. When the snow melts, routes also open up to adventurous hikers.