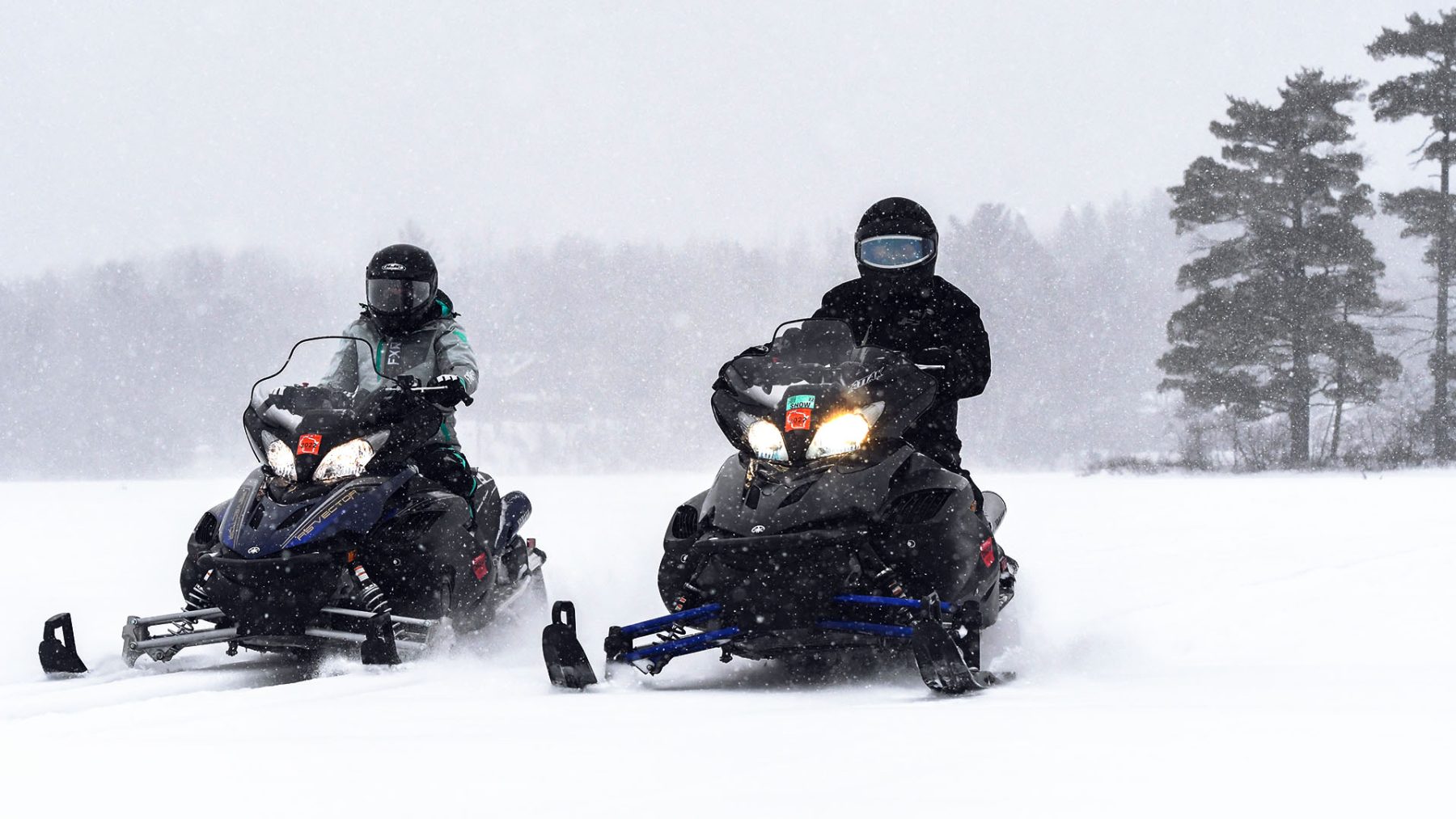 Explore Rhinelander
Your guide to snowmobiling Wisconsin's Northwoods
Get your sleds ready—it's winter in northern Wisconsin, and that means great snowmobiling opportunities await throughout the Northwoods. Here's what you need to know before you go.
Where can I snowmobile in the Northwoods?
Wisconsin is home to more than 25,000 miles of groomed snowmobile trails, and some of the very best can be found in the Northwoods of Wisconsin. Whether you're riding through the Blue Hills in Rusk County or exploring thousands of miles of trails in Oneida and Vilas counties, you'll find lots of routes to explore.
What do I need to ride?
Every snowmobiler in Wisconsin who is at least 12 years old and born after January 1, 1985, must complete a Wisconsin Department of Natural Resources snowmobile safety course and receive a snowmobile safety certificate. The certificate must be carried while operating the snowmobile.
Find links to the state's snowmobile safety courses here.
When you head out for a ride, be sure to dress appropriately for your trip. Always wear a helmet with goggles or a shield and dress in layers—start with a moisture-wicking base layer, then add a thermal layer (fleece, wool, or polyester) and a waterproof outer layer like a jacket and snowpants. For footwear, put on warm, breathable socks and boots, and be sure to wear a pair of water-resistant gloves.
Where can I rent a snowmobile?
Sports shops and other businesses throughout the Northwoods of Wisconsin offer half-day, full-day, and weekend rentals. Here's a glimpse at just a few:
Where can I see trail reports?
Many Northwoods counties and communities have their own trail reports that are updated with the latest conditions throughout the snowmobiling season.
See statewide trail reports here.