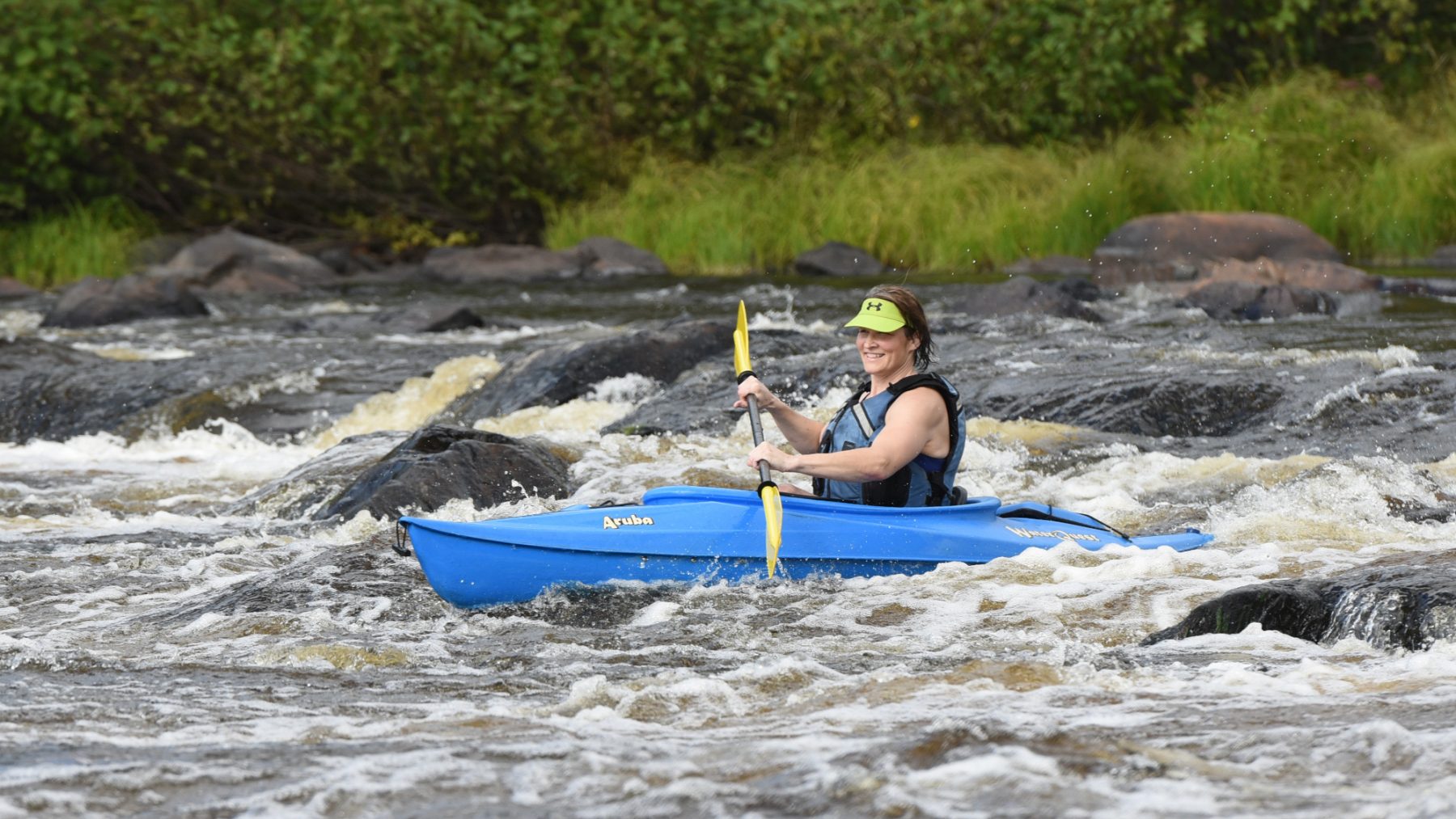 These vacation destinations will get your heart pumping
Take your next Wisconsin getaway to the limit with an adventure sports getaway. Thrill seekers are finding their fix in Wisconsin—from zip lining to downhill mountain biking, destinations are serving up heart-pounding adventures that get kids of all ages coming back for more. Grab your GoPro, hang on and be prepared to enjoy a vacation like no other. 
Ski hill bike thrills, West Bend
With a 200-foot vertical drop, Little Switzerland is a popular skiing destination in the winter. But when the snow melts, a whole new season of fun begins. From May-October, a bike park opens on the hill, giving riders a chance to bomb downhill on full-suspension mountain bikes. It's become a destination for adventurous riders—the hill has been voted the Best Bike Park in the Midwest by mtbparks.com. Plus, it's just a short drive from Milwaukee.
In northwest Wisconsin, Rusk County is laced with four beautiful rivers: the Chippewa, Thornapple, Jump and Flambeau. There's plenty of quiet paddling to be found on these waters, including routes that are perfect for beginners or families. There are also some river stretches that are a little more intense, especially when the water is flowing fast in the spring. If you have the experience and want to run the rapids, head to the Flambeau River—try the rewarding trip from Hervas Camp Landing down to the Big Falls Dam. You'll encounter the challenging Cedar Rapids, the dangerous Beaver Dam Rapids (which you should portage) and the relatively serene Pine Island Rapids. It's a wonderful trip for paddlers looking for adventure.
Want to really enjoy the beauty of Oneida County's forests? Fly through the treetops on a zip line adventure tour. The run at Northwoods Zip Line Adventure Tours will take you on a 1,000-foot route that travels through the trees and over a beautiful northern Wisconsin lake. You'll feel like one of the beautiful eagles that calls Oneida County home! Heights not your thing? Northwoods is a full-on adventure company with mountain biking, off-road Argo ATV tours, kayak river tours and more. Learn more.