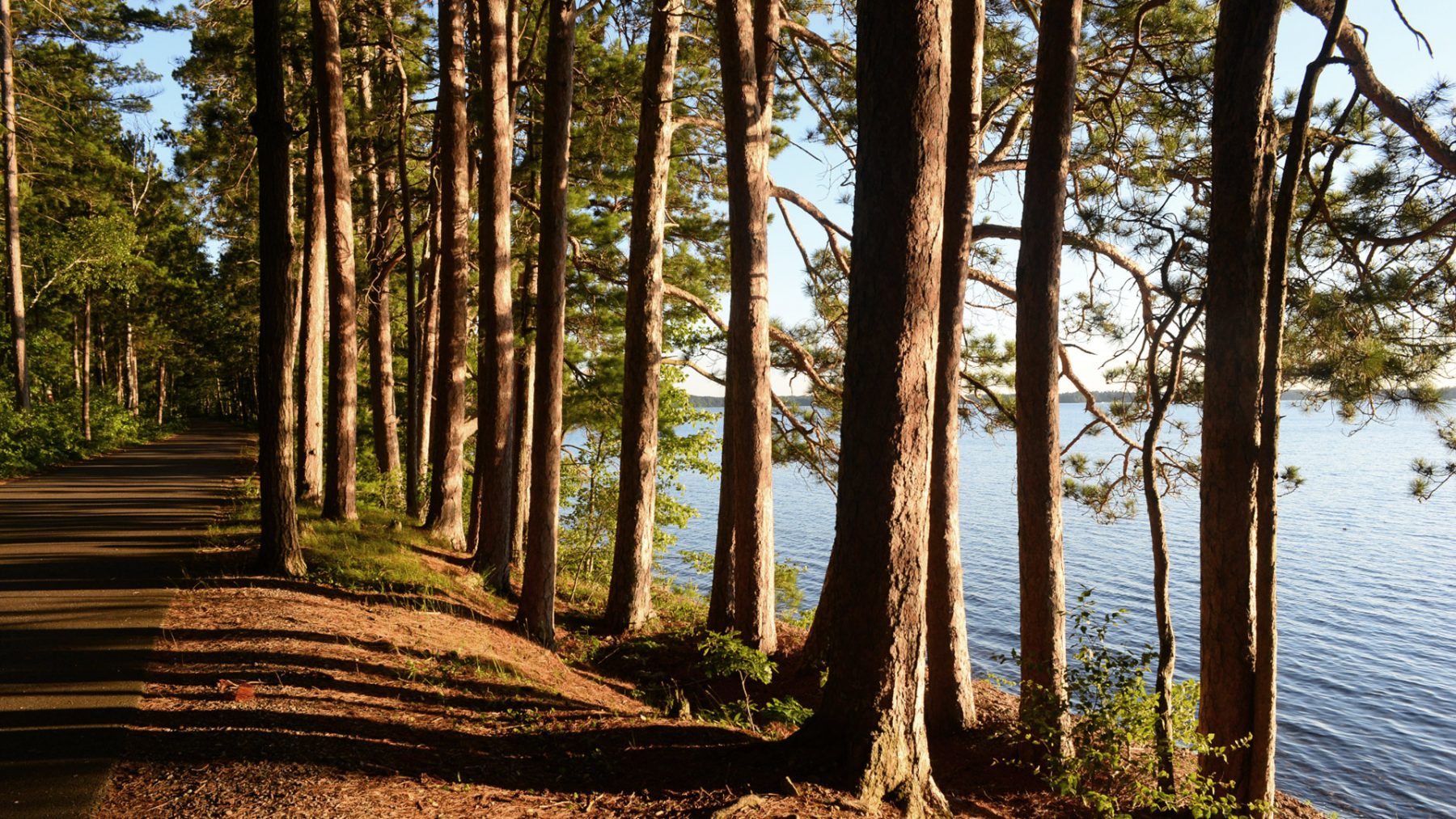 The Dairy State is a land of picturesque farms, lush forests and serene inland lakes, and the opportunities for family summer getaways in Wisconsin are as wide open as the state's tranquil countryside. Load up the car—here are three scenic routes the whole family will love.
Boulder Junction is a vacation destination tucked into the dense forests of northern Wisconsin. It not only boasts a charming and walkable downtown, but it's also a gateway to scenic drives that you can pick up right at the edge of town. A good place to start is Ben Bendrick Drive. Named for a star fullback for the Wisconsin Badgers in the 1940s who became a longtime conservation warden, the drive is a treasure. Just 1.5 miles long, it traces the eastern edge of Trout Lake.  Bonus: several nearby nature trails perfect for a walk with the kids and a small sand beach on the glistening lake.
Kettle Moraine Scenic Drive, West Bend
This spectacular driving route passes through the heart of the West Bend area. The Kettle Moraine Scenic Drive traverses 115 miles of the southern and northern units of the Kettle Moraine State Forest. This is a beautiful country for a fall drive; the hills of these forests were formed by retreating glaciers. The rolling countryside is heavily forested with oaks, maples and aspen and offers some truly memorable vistas with family-friendly hiking and biking trails nearby.
You can pick up the route on the north side of West Bend, where Kettle Moraine Scenic Drive (also known as North Main Street) crosses Hwy. 45. The route winds north, entering the state forest at Hwy. H. This unit of the forest covers 30,000 acres and is laced with trails, so it's a good place for a summer hike. See full driving directions here.
George W. Mead Wildlife Area, Marshfield
About 20 miles east of the revitalized central Wisconsin community of Marshfield, you'll find the wild and open landscape of the George W. Mead Wildlife Area. Nestled in the valley of the Little Eau Pleine River, this wildlife area contains over 33,000 acres of wetlands, forests and grasslands. It's a great place for kids to see flowers and wildlife up close. County Hwy. S offers some sweeping vistas; if you want to get out of the car there are plenty of parking areas along the highway. Learn more about George W. Mead Wildlife Area here.