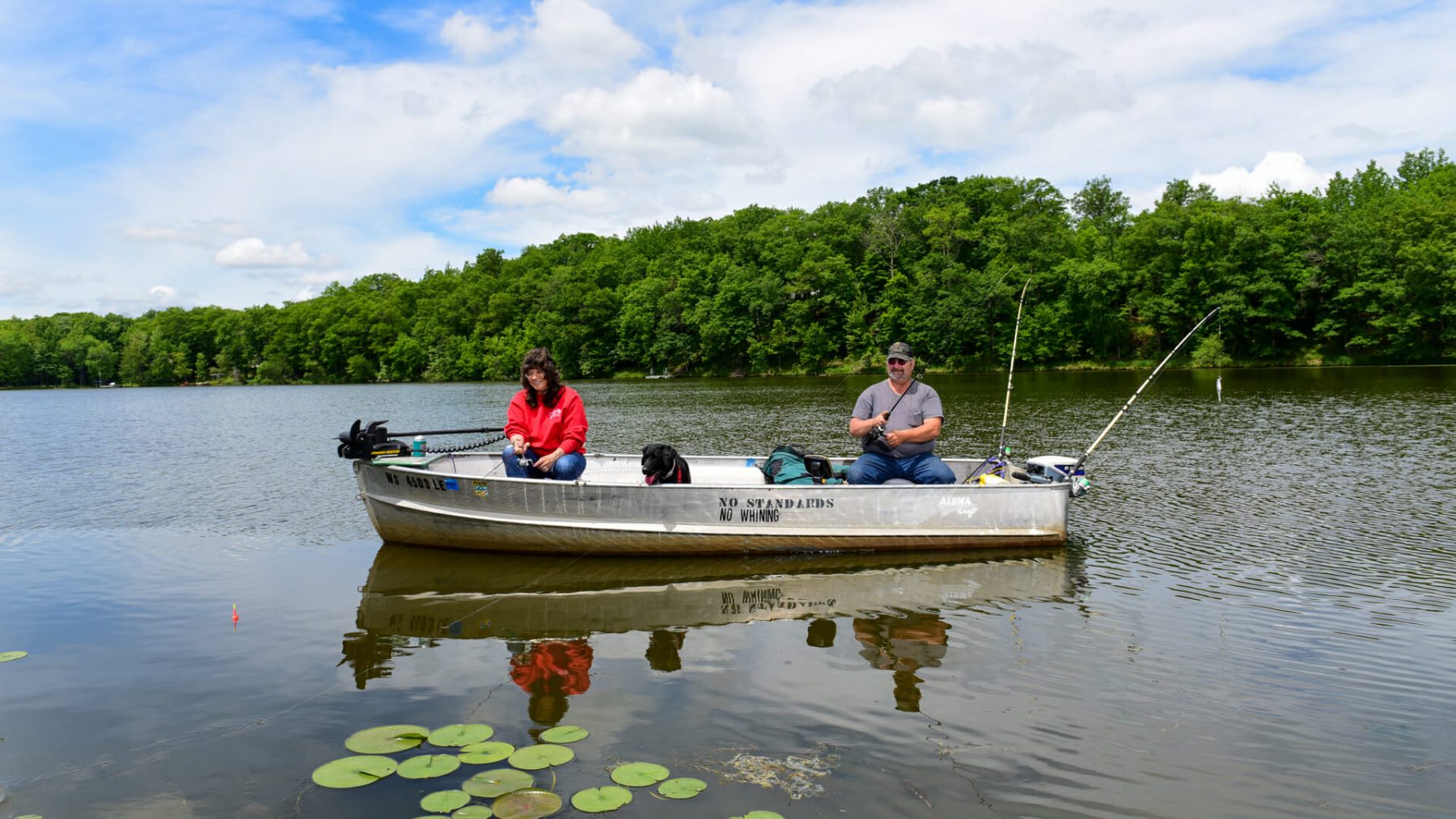 Wisconsin's top bass fishing destinations
There are few outdoor pursuits as exciting and rewarding as bass fishing. Wisconsin is home to both largemouth and smallmouth bass, which you'll find in nearly any decent-sized lake. These ferocious fish are known to put up a tremendous fight, so when one hits your line, you know you're in for some action.
Here are three of Wisconsin's top bass fishing destinations.
Pelican Lake
There are a lot of good bass lakes around Rhinelander, but Pelican Lake is one of the finest. In addition to numerous smallmouth bass, the clean waters of Pelican Lake harbor largemouth bass, perch, bluegill, crappie, northern pike, walleye and musky.
If you're targeting the lake's beautiful bass, start your hunt for bass along the weed edges. Look for variations in the weed line and bottom structure. Another good technique is tying on a plastic worm and slowly fishing along the piers and other shore structures. The reward is a fight with one of Pelican Lake's well-fed smallies.
Flambeau River
For smallmouth bass fishing, there are few destinations as good as the Flambeau River in Rusk County. Smallmouth in the Flambeau River grow big and beefy, with wonderful color and markings.
In flowages, you'll want to fish like you're on a lake. The dark-stained waters of the Flambeau lend themselves to spinner baits, buzz baits and crankbaits that send a vibration out into the water. With the Flambeau's numerous muskies, don't be surprised if you hook a toothier predator than you expected.
Trout Lake
Trout Lake in Vilas County is most famous for two types of fish: lake trout and musky. This big, deep, cold lake is home to an outstanding lake trout fishery—something that's unusual in Wisconsin. The gin-clear waters are also home to some of the biggest muskies in the state, and their enormous size is as famous as their elusiveness. Trout Lake even supports an excellent population of whitefish.
But we're interested in bass, and in that category, Trout Lake doesn't disappoint. Big smallmouth bass are the rule on this lake. Trout Lake smallies stay close to structure and close to shore. The clarity of the water means you need to approach with more stealth than you would on darker water. One of the best reasons for fishing Trout Lake is the beautiful surroundings. Tall pines line the shores. Bald eagles are often seen overhead. The clean water allows you to see to surprising depths. Catching fish here is just icing on the cake. Learn more about fishing in Vilas County.