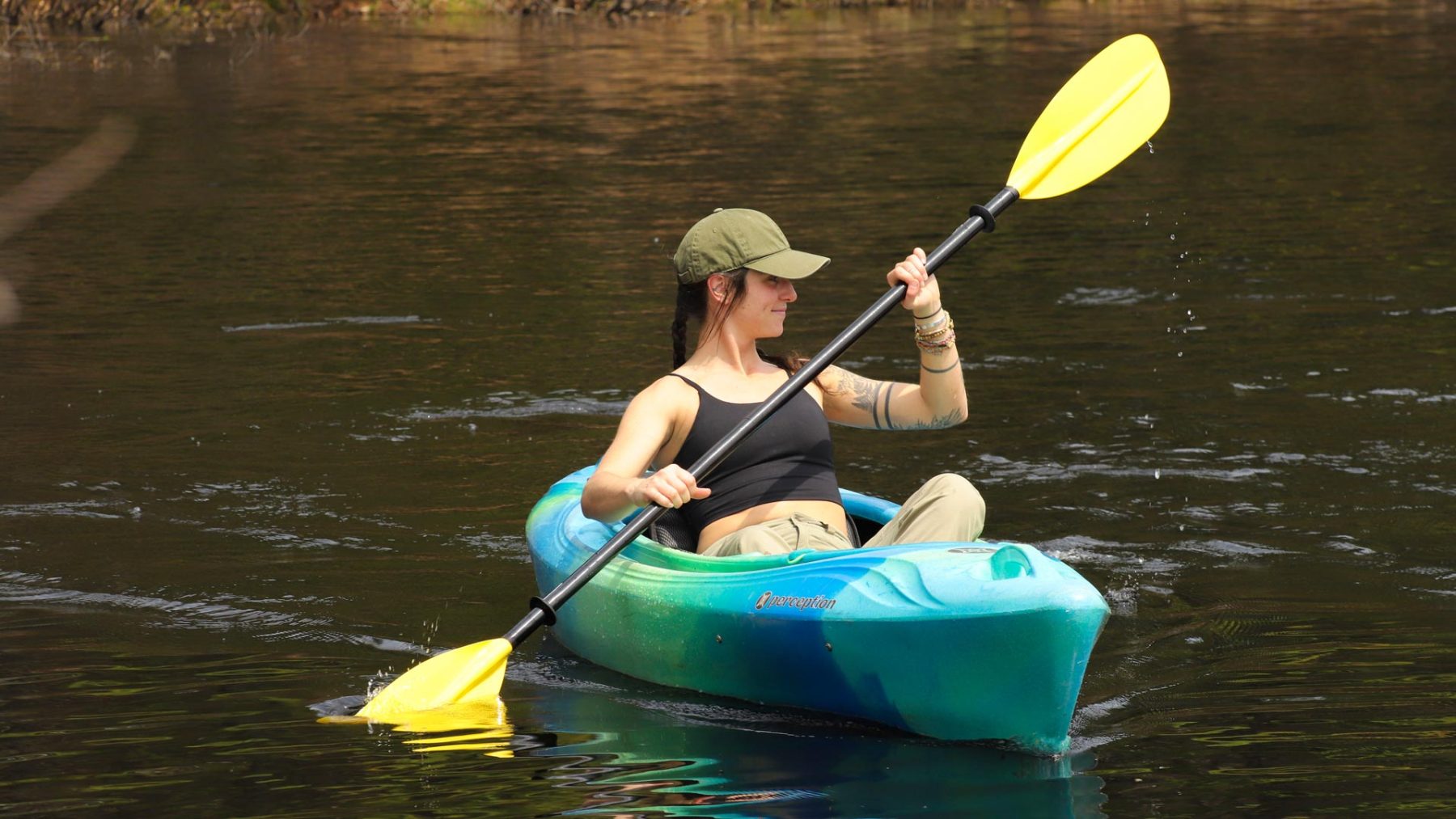 What to see and do along the Manitowish River
The Manitowish River is a recreational and scenic gem in the Northwoods of Wisconsin. Starting at High Lake near Boulder Junction and flowing west for more than 40 miles before reaching the Turtle Flambeau Flowage, the river is a perfect place for paddling, camping, and wildlife viewing. Here's a closer look at what you'll find.
Paddling
The Manitowish River flows through the heart of the Northern Highland-American Legion State Forest (NHAL), and the Wisconsin Department of Natural Resources has outlined four distinct trips along the river. Most trips are appropriate for canoers or kayakers of all skill levels and can be done as daylong or overnight excursions.
These routes can also be found on the Map It Vilas County trails app, which can be downloaded for free for Apple and Android devices.
Learn more about paddling the Manitowish River in the NHAL here.
Camping
If you're looking for an overnight stay on one of the routes mentioned above, the NHAL is home to more than 70 canoe campsites located across 20 lakes and rivers, including the Manitowish River. These primitive campsites must be accessed by watercraft, and stays are limited to one night only. Note that there is no fee to use the campsites and no reservation is required, but no more than 6 people can stay on a single site and trash must be packed out.
Manitowish River locations with canoe campsites include:
High Lake

Fishtrap Lake

Nixon Creek

Boulder Lake

Island Lake

Manitowish Lake

Manitowish River west of Manitowish Waters
Learn more about canoe camping in the NHAL and see a map here.
Wildlife
The Manitowish River offers a great route through the beauty of the Northwoods, and as you travel the waterway, you're sure to come across some of the area's wildlife. Keep your eyes peeled for white-tailed deer (or even Boulder Junction's white deer if you're lucky), bald eagles, loons, beaver, osprey, and other birds and animals native to the area.
Rentals and supplies
If you're looking to rent a canoe or kayak or need some gear for your trip, here are a few places to go: