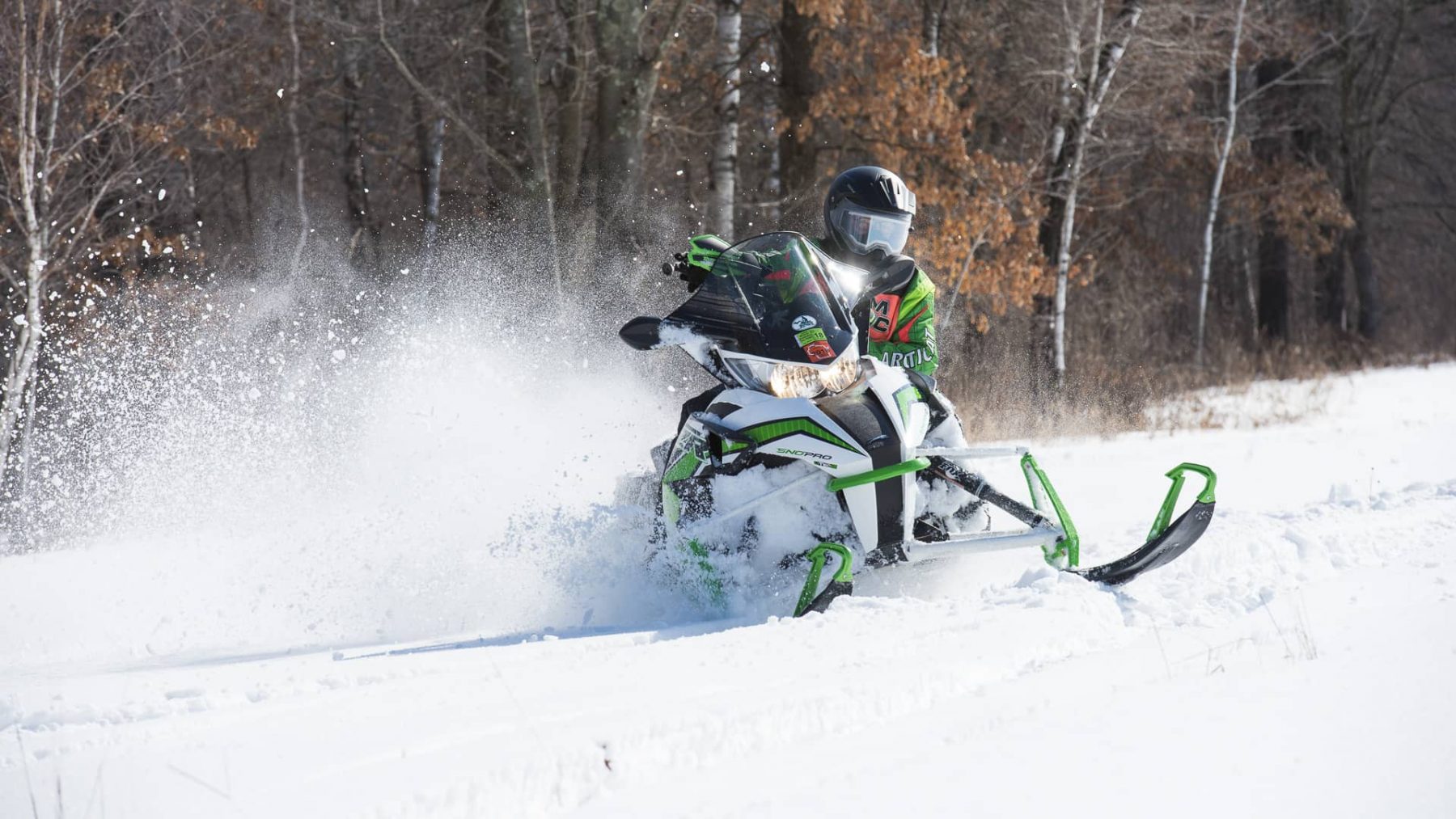 Wisconsin snowmobile report: new snow has arrived
Updated: 01/15/2021
There have been a lot of snowmobilers doing the snow dance recently, and in some areas, the skies have opened up freshening up some areas with a heavy layer of new snow. Nearly every community needs more—some places need a lot more—but there are trails open in at least seven of Wisconsin's 72 counties. Here's an update on snow trail conditions and where you can find the best snowmobiling in Wisconsin.
Note: Please check with individual businesses like restaurants and lodging properties for information on any changes in hours or services due to COVID-19.
Northwest Wisconsin
The north of Sawyer County received 4-5 inches of heavy snow and those trails were rated "good" by the clubs there. Groomers continued to work those trails and as temperatures drop there should be some nice riding. The Chippewa Flowage is reportedly in great condition.
Trails in Bayfield County are "variable" conditions in Cable rated "fair" with high hopes for more snow this weekend. There's still the potential for thin ice in that area so as always, use caution, especially near shorelines and bridges and be sure to give the groomer the right of way. Trails in the Claim Lake area have been rated "poor to partially open and Ashland County trails are closed.
Trails also remained closed in Rusk County with riders hoping the next snow system places them in the bullseye.
Northeast Wisconsin
Trail conditions remained mixed in the far northern counties. Some trails were open, although most areas would benefit from more snow. Use caution on trails and near lakes.
Trails were open in many areas of Vilas County, although several clubs said more snow is needed for ideal riding.
The Presque Isle Area received a bit of fresh snow late this week, and rates it's system as "fair." The groomers are working hard to clean the trails up. Boulder Junction has similar conditions, with a base of inches. The traffic has been light in the trails due to the conditions.
Trails in Eagle River are rated "poor" with early-season riding conditions continuing. You'll find plenty of dirt and ice on the trails and choppy conditions. Hopefully colder weather and snow arrives soon in the Snowmobile Capital.
Trails in St. Germain were also open, but in poor shape – use caution. Land O' Lakes reported a base of 6-8 inches but poor conditions on many trails. Use extreme caution on trail 6 due to the possibility of open water.
Wisconsin snowmobile maps
Wisconsin snowmobile information