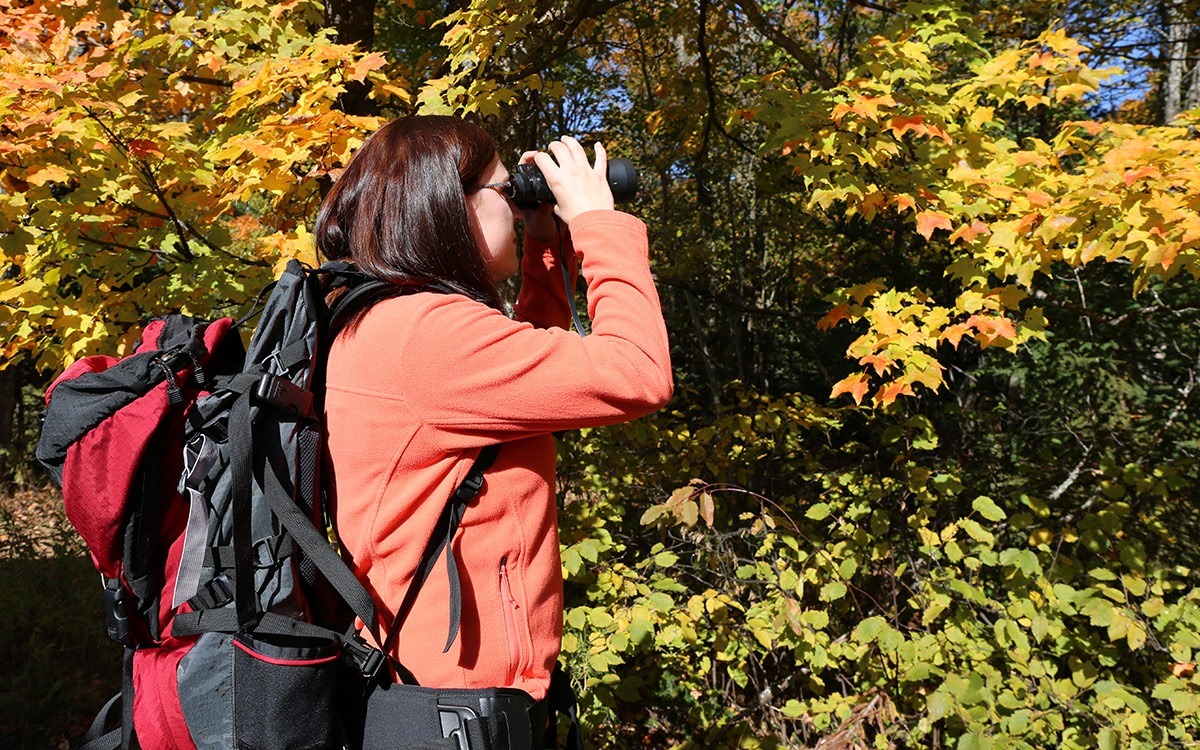 Five places for an unforgettable hike
Late fall is a wonderful time of year to explore the trails in Vilas County. The air is crisp, the trails are clear of snow and because the leaves have largely fallen, new vistas have opened up in the forest. Trails take on a new perspective this time of year and wildlife is easy to spot.
There are some great tools that can help you get the most out of Vilas County's outstanding trails. Vilas County publishes a free 23" x 38" map that includes a countywide map of trail locations as well as 59 individual trail maps. Get a copy of the map here. IPhone users: check out the free Map It Vilas County trails app. It will help you navigate 59 different Vilas County trails and works even without a cell signal.
Here are five places to enjoy a spectacular November hike. They vary in length, and difficulty.
Awassa Nature Preserve & Hiking Trail, St. Germain
This easy mix of trails loops through stands of mature pines, oaks and maples. There's also a .5-mile interpretive nature trail that's wheelchair accessible. Loop lengths range from .5 miles to 2.1 miles.
Spectacle Lake –Kentuck Lake Trail, Phelps
This is another nice, level trail – part of the trail follows the old Thunder Lake Railroad bed, which was used in the early 1900s to transport logs to the sawmill. The trail runs 2.5 miles between the two lakes.
Manitowish Waters Trail, Manitowish Waters
This paved trail runs from the Community Center grounds at US HWY 51 and Airport Road to the trails of the North Lakeland Discovery Center. The trail loops around the west and north shore of Rest Lake and runs 3.6 miles. It's great place for an easy walk.
Lac du Flambeau Trail, Lac du Flambeau
You can pick up this trail in downtown Lac du Flambeau and follow it through the surrounding lake country. The trail runs around Flambeau Lake and Pokegama Lake and the trails total 17.9 miles in length.
Catherine Wolter Wilderness Area, Presque Isle
This beautiful natural area includes more than 2,000 acres of unspoiled wilderness. The wilderness area includes rich wildlife and 15 wild lakes and ponds. The preserve features a mix of winding trails of various lengths.