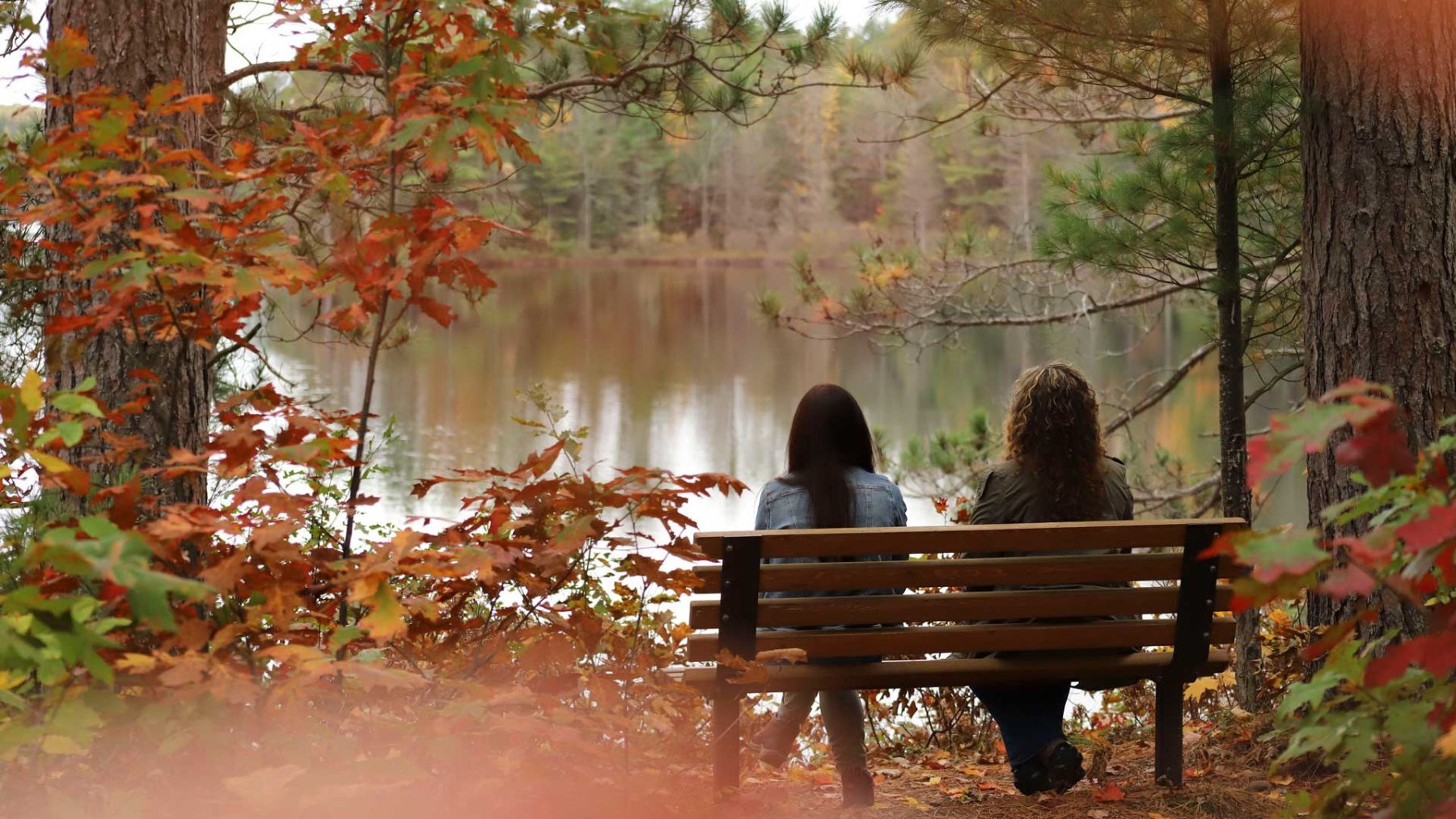 Discover these great options for late-fall recreation
It's not too late to enjoy the outdoors in the Northwoods of Wisconsin this fall. While peak colors might be past, there are still plenty of places to go and things to do in Boulder Junction and beyond, from trophy fishing to wildlife viewing to hikes through old-growth forests.
Fishing
Fall is the perfect time for a fishing trip to Boulder Junction: the scenery is wonderful, the lakes are less crowded, and the fish are feasting to get ready for winter. Boulder Junction is home to nearly 200 lakes within a 10-mile radius of downtown, meaning there are ample opportunities to track down bass, walleye, northern, and panfish. And many of those lakes are deemed Class-A musky lakes, which gives anglers a great opportunity to track down "the fish of 10,000 casts." (Fun fact: Boulder Junction is also known as the Musky Capital of the World®.)
If you're new to fishing the Northwoods or want some help tracking down trophy fish, consider hiring one of Boulder Junction's knowledgeable, experienced fishing guides while you're here—they'll provide the gear and the know-how to make your fishing trip a successful one.
Wildlife viewing
Boulder Junction is also home to some incredible wildlife viewing and birdwatching opportunities along the area's trails and in natural areas like the Northern Highland-American Legion State Forest. Keep your eyes peeled—with fewer leaves on the trees, you might take in one of Boulder Junction's most stunning sights, their famed population of white deer.
Walks & hikes
Hiking opportunities are nearly endless in Boulder Junction, whether you're walking a gentle trail along a lake or looking for a more strenuous trek through the woods.
Here's a look at a few trails to try on your next trip to the Northwoods:
Escanaba and Pallette Lake Trails: These trail systems south of Boulder Junction offer outstanding forest and lake views
North Trout Lake Nature Trail: A mile-long interpretive loop located just off Highway M
WinMan Trails: Popular trail system open for hiking and mountain biking
Learn more about hiking in Boulder Junction.