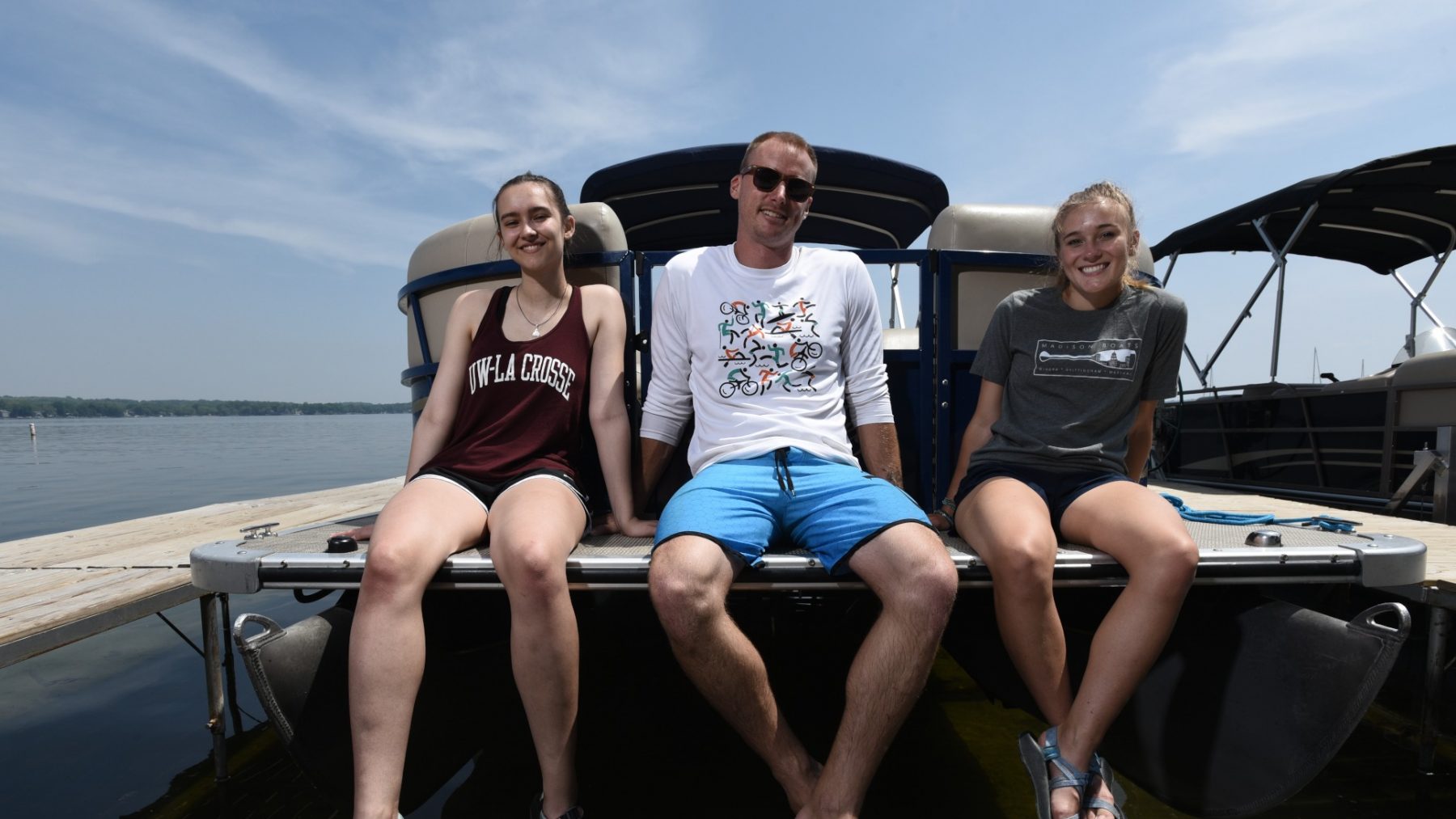 Get in 'toon with these great boating destinations
Paradise may be closer than you think: just call up a group of friends, grab some cool beverages and explore Wisconsin's open water on the classic Wisconsin vessel—the pontoon boat. Enjoy the cruise your own way. If you're a nature lover, head out on the lake early when birds are flitting through the morning fog. Perhaps you're bringing the family out—don't forget the water toys. Or maybe you're looking for a good time with some friends—load up the cooler and your playlist.
Here are four of Wisconsin's best pontoon boating destinations.
Lake Mendota offers a view of one of the most iconic skylines in Wisconsin: the state Capitol and surrounding buildings offer a beautiful backdrop to pontooning on Lake Mendota. Cruse by Picnic Point and Memorial Union at the University of Wisconsin and check out the impressive homes along the shoreline. Your ticket to exploration is Marshall Boats Board & Boat Rentals, which offers rentals at reasonable prices—you can even hire a captain if you don't want to drive.
In the heart of Wisconsin's Northwoods, Oneida County offers everything you need for an ideal summer getaway, including some terrific places to enjoy a laid-back day on the water. Minocqua is a great place for pontooning—explore the scenic Minocqua Chain of Lakes and park on a sandbar for an afternoon break. Boat rentals are available at several businesses in Minocqua.
This beautiful county is known for its four wild rivers—the Flambeau, Chippewa, Jump and Thornapple. But Rusk County also has lakes and flowages that are perfect for enjoying a relaxing day on the water for those who have their own boat. The lakes are uncrowded, and the scenery is spectacular. Several public launches are available on Lake Flambeau (also known as the Dairyland Flowage), one of the area's largest waterways at 1,870 acres.
You have a lot of pontooning options in Vilas County, which is home to more than 1,300 lakes, from picturesque postage-stamp waters to lakes big enough for an extended cruise. One of the more popular ways to experience the county's waters is via a lake chain—they allow boaters to experience several lakes. Choose from the Eagle River Chain, the Cisco Chain, the Lac du Flambeau Chain or the Manitowish Chain O' Lakes.