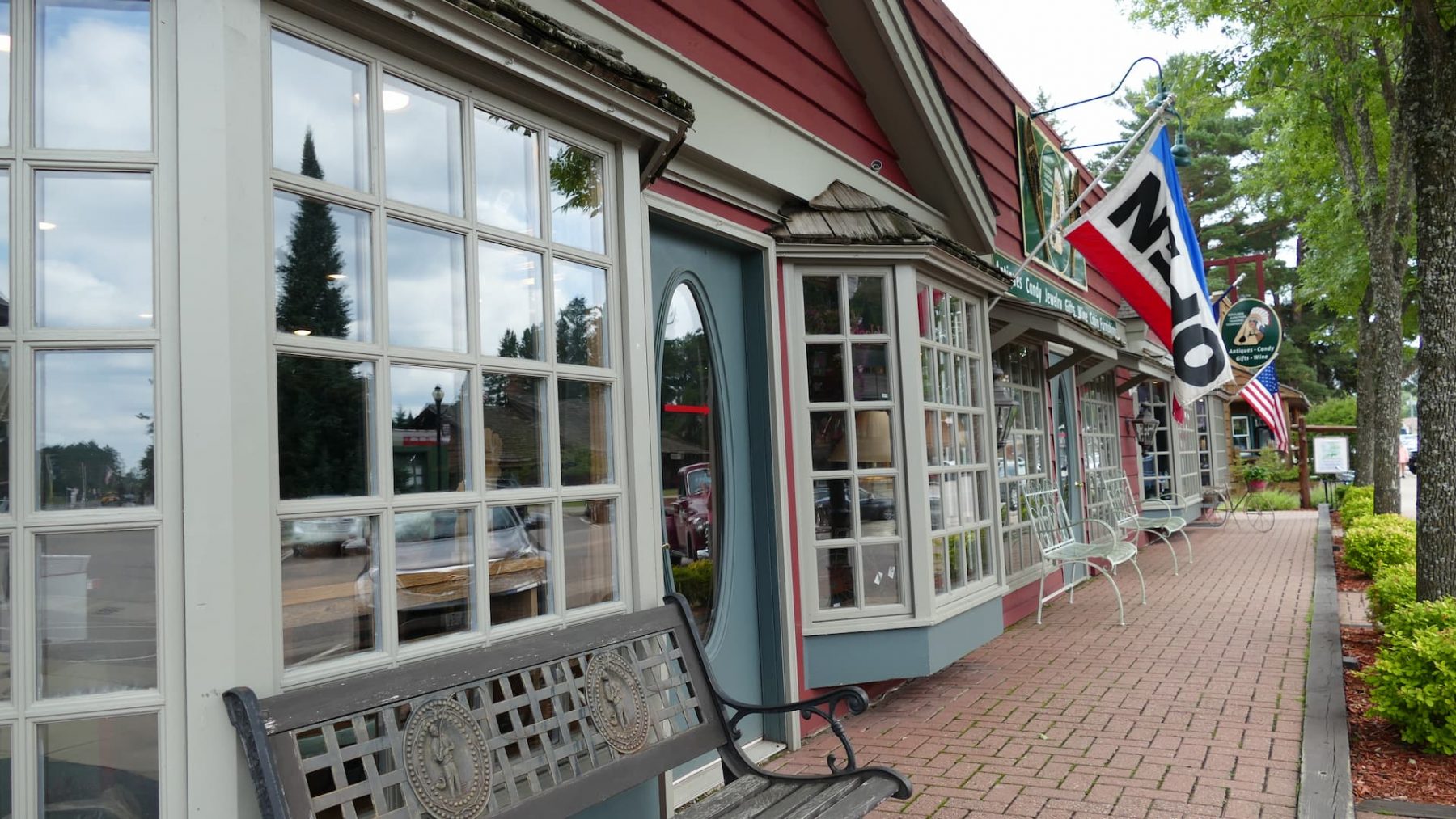 Step into these charming sidewalk shopping destinations
When you're shopping in a charming Wisconsin downtown, the experience can be as enjoyable as the must-have items you'll find. Discover unique art, apparel, sporting goods and more and get a chance to meet some friendly business owners in Wisconsin's welcoming downtown districts. Here are three communities you should put on your shopping list.
Boulder Junction
The downtown in this Northwoods community looks like something from a postcard. Tucked into the Northern Highland-American Legion State Forest, Boulder Junction's downtown is a place meant for strolling. You'll find retailers and art galleries tucked between restaurants offering Northwoods classics. Find a perfect memento to bring home and enjoy some pan-fried walleye and a classic Old Fashioned. You'll enjoy every bit of shopping in Boulder Junction's downtown.
Rusk County
You're never far from a beautiful river view in Rusk County, home to four wild rivers. One of these rivers, the Flambeau, passes downtown Ladysmith—take in the view and then discover the city's downtown shopping and dining options. You can find everything you need for a fishing expedition on a local lake, gifts for special occasions, and flowers for someone special. Enjoy a variety of dining options, including family restaurants, cozy taverns, ice cream spots, international eateries and more. But whatever you do, be sure to take a moment to enjoy a view of the Flambeau River.
Rhinelander
You'll never shop alone in Rhinelander's historic downtown.  At every turn, you'll see a statue of the beast that helped put this place on the map—the Hodag. This mythical beast is a hometown hero and is the subject of statues and signage throughout the city. In Rhinelander, you'll also find an expansive selection of fine retailers offering great value and service—everything from Northwoods souvenirs (pick up a Hodag bobblehead!) to stylish apparel.
But be sure to keep an eye out for those Hodags, too—here's a map of their locations. If you find them all, you can head to the Rhinelander Area Chamber of Commerce, 450 W. Kemp St., during regular business hours to pick up a special Hodag-themed prize.