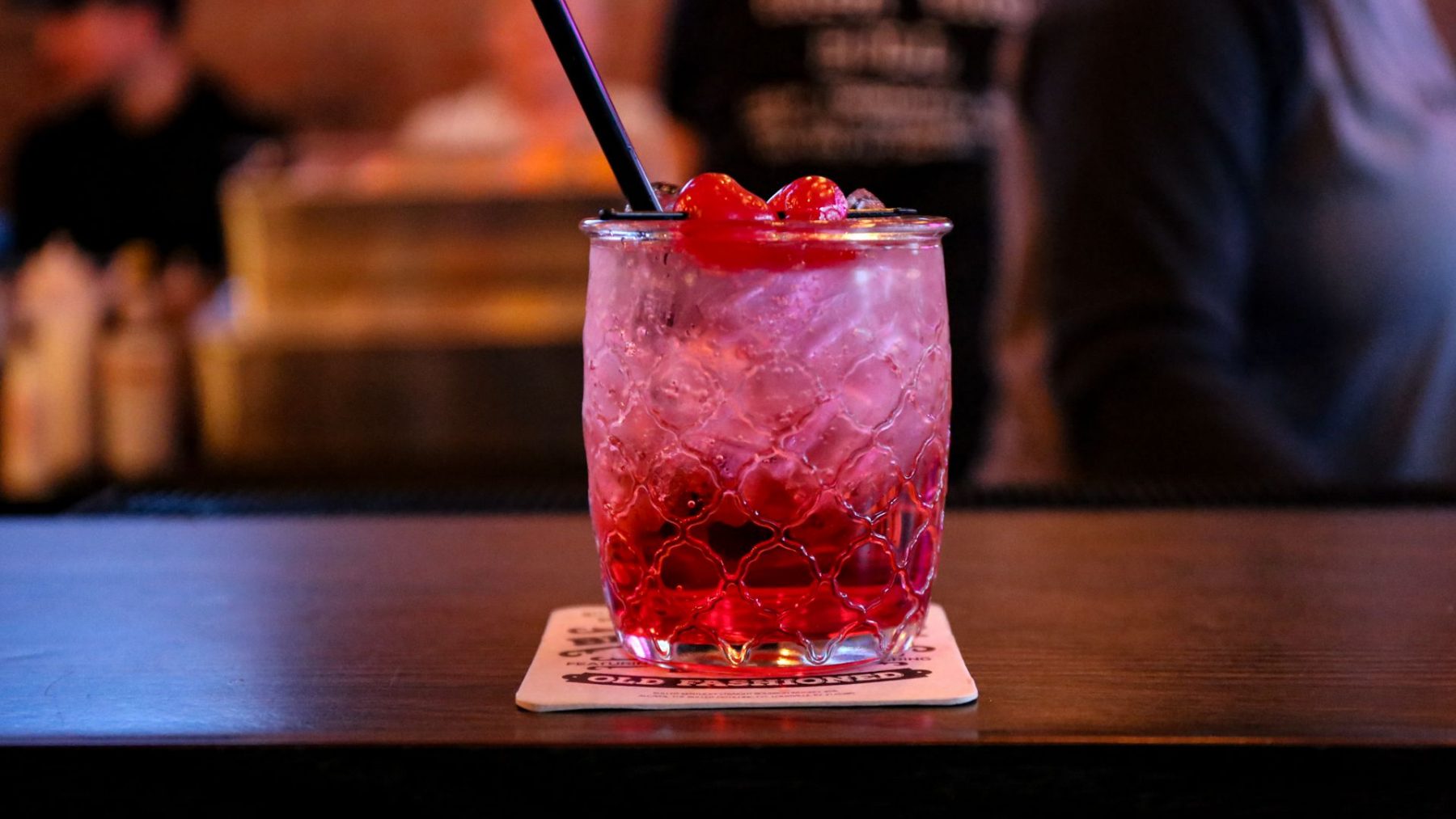 There's nothing old fashioned about these Wisconsin cocktails
Wisconsin knows a thing or two about classic cocktails—our friendly taverns and pubs elevate these beverages to an art form. With fresh ingredients, small-batch spirits and a jigger of creativity, bartenders are finding ways to serve up perfection in a glass. Here a few can't-miss destinations where you can find some of your favorite drinks.
Is there a more classic Wisconsin drink than the old fashioned? Still, there's nothing stodgy about the old fashioneds served at Bitters & Bull in Lake Tomahawk. After a day of enjoying Oneida County's trails and lakes, head to this cozy Northwoods pub for some of the most inventive old fashioneds around. You've got some big choices to make—Bitters & Bull serves up nine variations on this classic drink, including chai & vanilla, maple and tamarind varieties!
In addition to the old fashioned, another supper club staple is the after-dinner ice cream drink. Head to the Northwoods, and you'll find plenty of places that serve up these tasty favorites, but Norwood Pines Supper Club in Minocqua is a local favorite for its creamy creations like the iconic Brandy Alexander. (It's Wisconsin, of course we're getting something with brandy in it.) If brandy's not your thing, try a grasshopper or a pink squirrel.
Central Wisconsin is home to some great breweries and brew pubs (including Marshfield's own Blue Heron Brewpub), but you can also find classic cocktails pretty much any place you go. At Libby McNeil's—located inside Hotel Marshfield in the city's downtown—you'll not only discover tasty dishes like almond walleye, prime rib, and a Friday fish fry, you can also enjoy drinks like basil peach lemonade or the lemon drop martini. If you're looking for something a little sweeter, try the caramel white Russian (caramel vodka, Kahlua and whipped cream, shaken and served over ice).
This unique neighborhood bar in the heart of downtown Manitowoc is known for its craft cocktails—just ask the expert mixologists behind the bar to make you a tasty drink like the classic Dark & Stormy (rum, ginger beer, and lime) or one of the bar's other specialty cocktails. Shoot the Bull also offers a great beer selection, and if you're into darts, they have a large selection of darts and accessories, as well as two dartboards to play on at the bar.
Wisconsin is the nation's top consumer of brandy, and with drinks as delicious as the Great Northern Brandy Sour at The Craftsman American Tavern in Vilas County, it's easy to see why. This classic drink is made with Wisconsin brandy from Great Northern Distilling in Plover—add an egg white and fresh lemon, and you're in for a treat. This Eagle River bar & eatery also serves up a wide range of Old Fashioneds and other signature cocktails.
In recent years, craft micro-distillers have been popping up across the Dairy State. One of the best is located in Fitchburg, just outside of Madison. Yahara Bay Distillers is a family-owned microdistillery known for its single-batch whiskey. Yahara Bay is open to the public, so you can enjoy a craft cocktail in the distillery's Public House while admiring Yahara's copper pot still. What to order? We'd go with the Wis-Kee Manhattan, made with Yahara Bay's whiskey, the house Wis-Kee Liqueur and a few cherries. Enjoy!
The Bloody Mary is a beverage with infinite variations, from mild to spicy, tangy to savory. And the garnishes can range from a simple olive to a virtual salad on a stick that threatens to topple the glass. Find your new favorite bloody at Wild's Granary in downtown Boulder Junction, a popular Northwoods restaurant that serves up tasty breakfasts, flavorful lunches, and tasty dinners, not to mention outstanding cocktails and drinks.