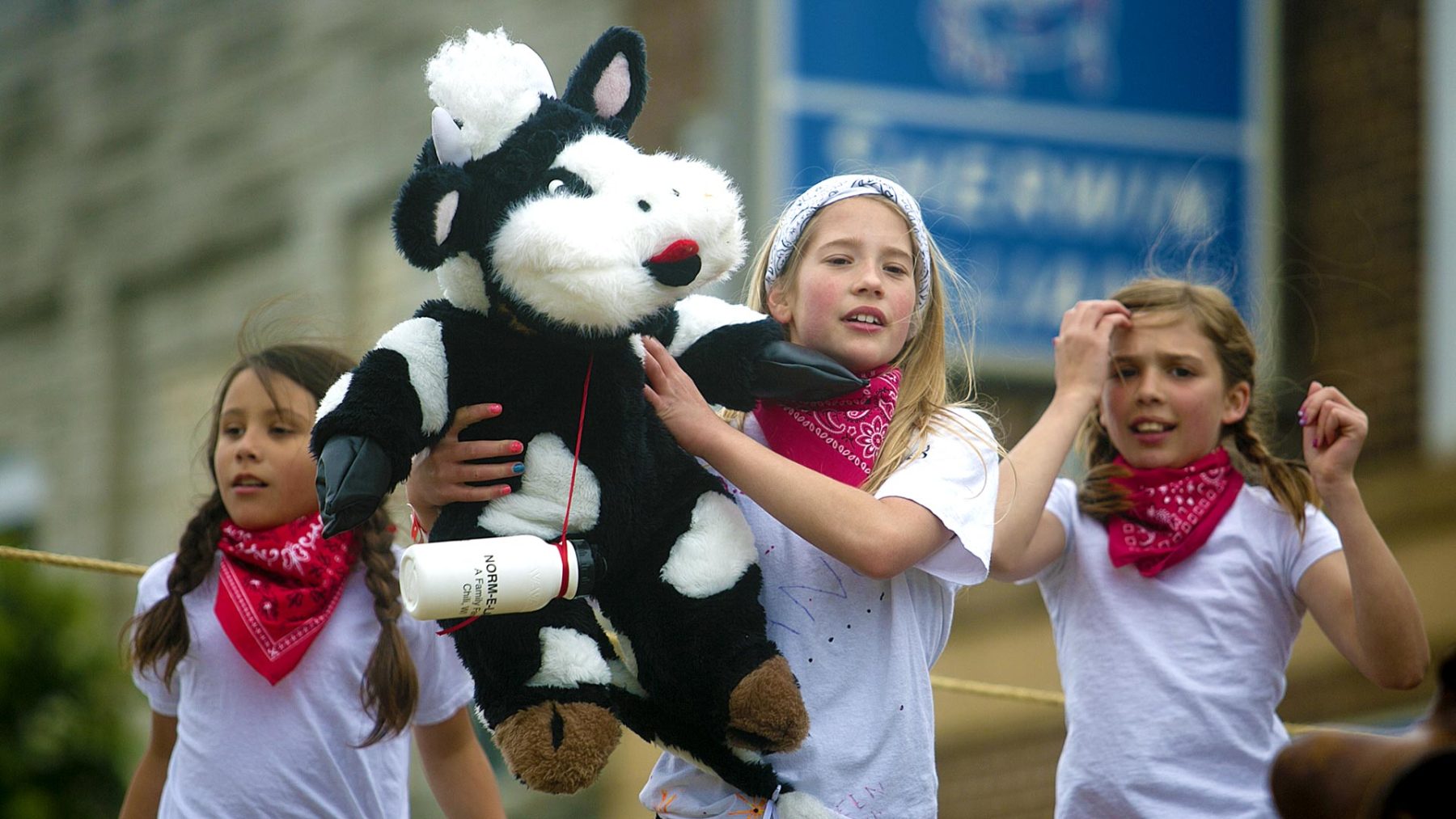 What you need to know about Dairyfest
Are you ready for the festival season in central Wisconsin? The 41st annual Dairyfest celebration returns to Marshfield June 3-4—here's a handy guide to this fun community event.
What is Dairyfest?
Held annually the weekend after Memorial Day, Dairyfest is a fun community celebration that honors the agriculture industry and local dairy farmers. Dairyfest features a lot of fun events, including the annual Dairyfest Breakfast, a parade, kids' activities, a Picnic in the Park, and much more.
The theme of this year's celebration is "Lookin' Back and Moovin' Forward" and will also celebrate the City of Marshfield's 150th anniversary.
When is Dairyfest?
Dairyfest will take place Friday, June 3, through Sunday, June 5, 2022.
What is the schedule of events for Dairyfest?
Thursday, June 2
3:00-5:00pm /Kick-Off to Summer & Giveaways: Held at the Wenzel Family Plaza come for the ceremonial start of the water fountain and the Vandehey Waters giveaway and the Wisconsin Dells giveaway!
Friday, June 3
5:30-9:00am / Dairyfest Breakfast: Held at the Expo Building at the Central Wisconsin State Fairgrounds, 513 E. 17th St., this traditional event welcomes nearly 2,000 people every year. This year's menu includes a scrambled egg special, hot coffee, white or chocolate milk, and more. The first 1,000 attendees will receive a commemorative ceramic coffee mug. Carry-out orders are accepted but must be placed ahead of time.
5:00-8:00pm / Picnic in the Park: Join the fun at Columbia Park, 201 W. Arnold St., and enjoy music from the Marshfield Civic Band and children's games and activities. Bring your own picnic lunch or purchase food from tasty food trucks and local non-profit organizations. Food trucks, inflatables, petting zoo, coin & candy hunt, educational games by Richfield 4-H, REis Martial Arts, Main Street Conservatory of Dance and the Marshfield Civic Band.
65:00-9:00pm / Friday Fun Night: Join the fun at the Wenzel Family Plaza and enjoy food trucks and outdoor games. Live music starts at 6:00pm with The Heart-Shaped Roosters (a tribute to Nirvana) followed by Cullah at 7:00pm.
Saturday, June 4
6:00am / Guinness World Record: Head to the fairgrounds between 6:30-7:00am to see siblings Ashley McCauley and Jordan Wolf try to set the world record for tallest stilts (54 feet).
Additional activities scheduled for Saturday include:
11:00am / Dairyfest Parade
9:00am-3:00pm / Lions Club Kids Fishing Contest at Wildwood Upper Pond
10:00am-3:00pm / Pie Social at Upham Mansion, 212 W. 3rd St.
10:00am-4:00pm / Center City Fun Day at Wenzel Family Plaza
Downtown scavenger hunt
10:00am-4:00pm / Dairy samples and industry info at Ag Innovation Alley in the BMO Bank Parking Lot
Food trucks / Friday & Saturday
Softball /Friday & Saturday at The Marshfield Fairgrounds
Disc golf tournaments / Registration starts from 8:00-9:00am at Braem Park
Visit the Marshfield Chamber of Commerce's website for more information and the latest updates to the schedule.
Where can I stay in Marshfield?
Coming to town for Dairyfest? Book a stay at one of Marshfield's welcoming hotels & motels.