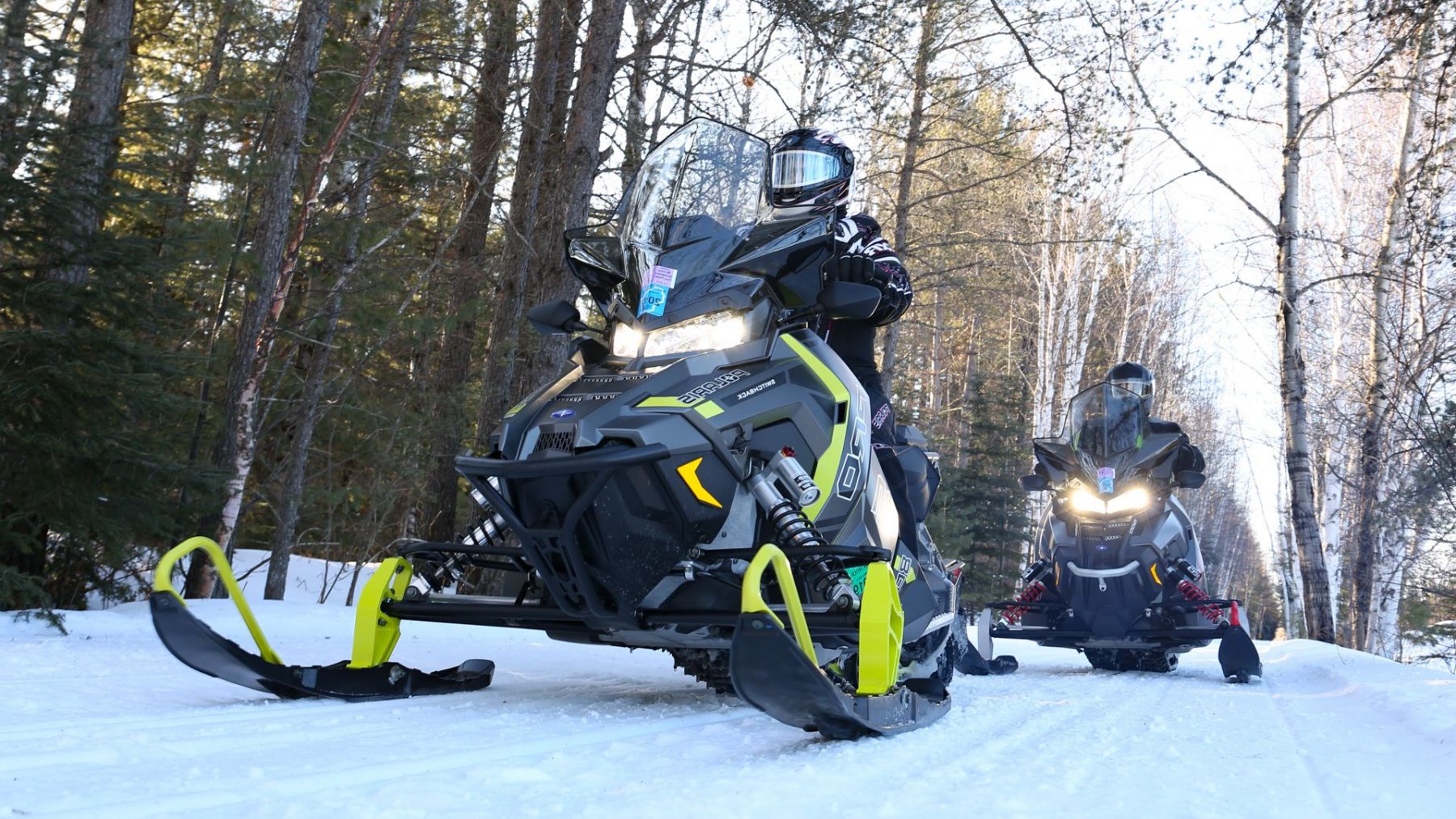 Oneida County snowmobile guide
Planning a snowmobile getaway to Oneida County this winter? Good idea—the county has hundreds of miles of trails, so there's plenty to explore. Got questions about snowmobiling in the Northwoods of Wisconsin? Here are some answers.
Where can I snowmobile?
More than 1,000 miles of trails are open to riders in Oneida County—that means a lot of great snowmobiling. Plus, you can connect to hundreds of more miles of trails throughout the Northwoods. Learn more.
Do you have snow?
Oneida County usually gets a lot of snow, so it's a great place to ride, but it's always best to check conditions before your trip. To find the latest snow report for Oneida County, click here. You can also get the snow report for specific Oneida County communities below:
Where can I stay?
From cabins and cottages to amenity-laden hotels, Oneida County has plenty of places to stay, some of which are located right on the snowmobile trails. Find lodging options for Oneida County communities here.
Where can I stop to eat along the trail?
Silver Birch Supper Club, The Silver Birch has delighted diners for more than a century, providing fine dining and friendly service in a warm and unique atmosphere.
Roadside Pub, Pelican Lake. Hungry for pizza or a hot sandwich? Head to the Roadside Pub in Pelican Lake, a good place to relax or enjoy a quick meal that will get you back on the trails in no time.
Backwaters Bar & Grill, You'll find this bar on the northern end of the Boom Lake Chain in Hodag Country. Enjoy something off the grill or choose from a variety of craft and tap beers.