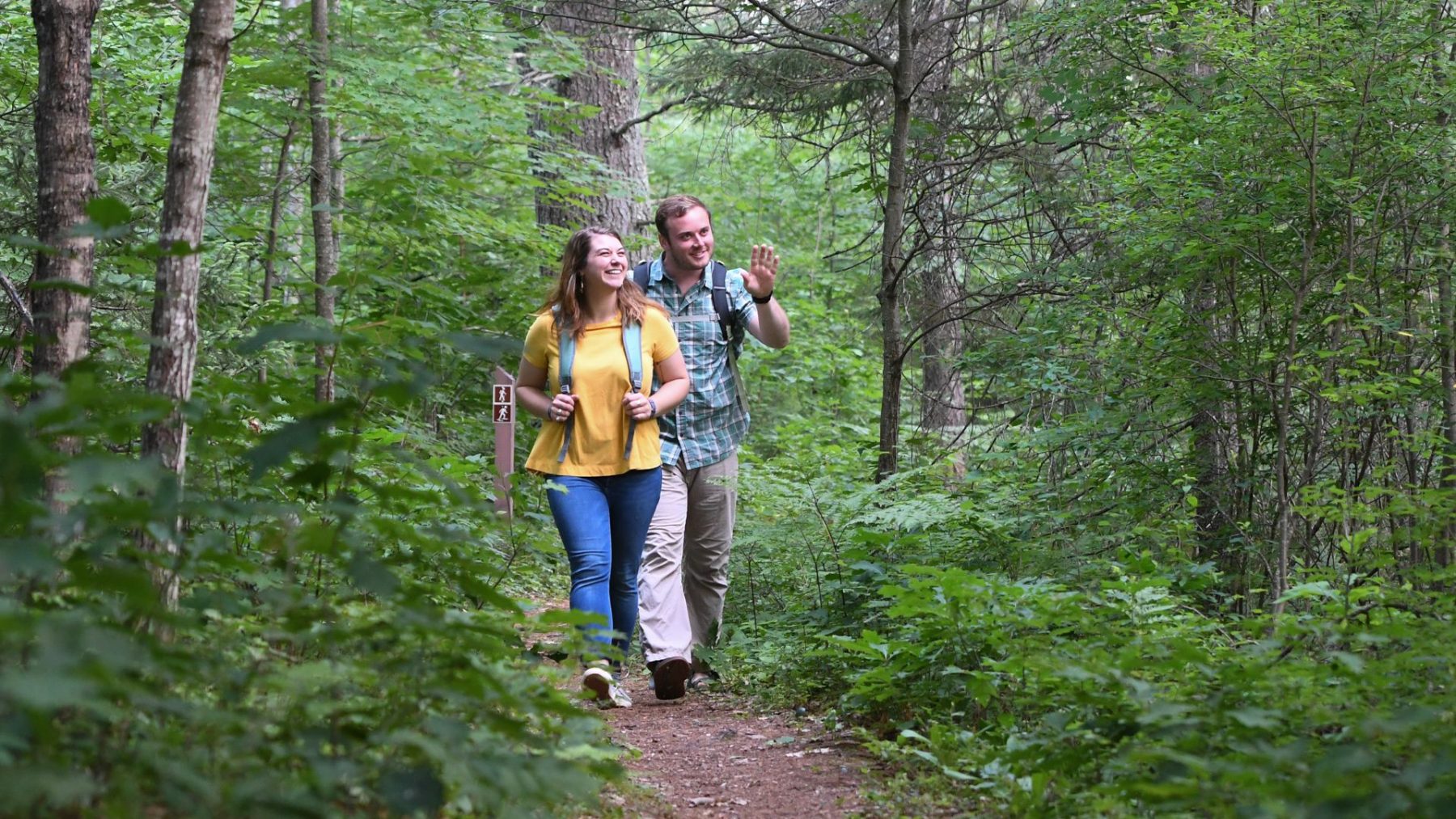 Discover Wisconsin's wonderful wilderness on these hikes
Take in the beauty of Wisconsin one step at a time. Wisconsin has some incredible hiking trails, and it's the the perfect time to go exploring. Here are four great trails to check off your hiking bucket list—they offer great scenery and are easy for anyone to explore.
One of Wisconsin's best-kept hiking secrets can be found in Rusk County. The Blue Hills are the remains of an ancient mountain range that rises 600 feet above the surrounding forest. The area offers miles of hiking opportunities, and when you approach the Blue Hills early in the morning, you'll see how they got their name—they turn various shades of slate blue as the sun rises. A good place to start your hiking adventure is the Blue Hills Trail System.
The Holmboe Nature Trail in Rhinelander is another easy hike that's great for a low-key walk in the Northwoods. The trail runs for just under a mile through old-growth forest along the banks of the Pelican River. Keep your eyes peeled for white-tailed deer and other creatures that thrive in this protected natural area.
Just south of the heart of Boulder Junction in scenic Vilas County, you'll find a one-mile trail that will take you over pretty boardwalks and past gorgeous views of Trout Lake. There's an old-school hand pump that will bring you cool and refreshing water from a well, and there's a nearby beach that's an ideal spot for watching the sunset.
Wildwood Park Trails, Marshfield
Bison in Wisconsin? You bet—you can find them, along with wolves, Kodiak bears and more at Marshfield's Wildwood Park & Zoo. After paying these impressive creatures a visit, check out the surrounding trails in Wildwood Park. You'll find three miles of paved and crushed-granite trails that are perfect for an easy hike and ideal for people looking for an accessible trail.